Six people have been charged in the mob beating death of a North Carolina father of three earlier this month, and authorities are searching for two more suspects.
Horry County, South Carolina, Chief Deputy Coroner Tamara Willard said Corey Soles was found dead on January 16 after he was reported missing a week earlier, WMBF reported.
Warrants say Soles was beaten to death sometime between January 8-9.
Samantha Watts, 40, was arrested earlier this week, initially on charges of obstructing justice and accessory after the fact. A murder charge has now been added. She is accused of aiding and abetting a "co-defendant while the victim was struck with a blunt object multiple times causing his death."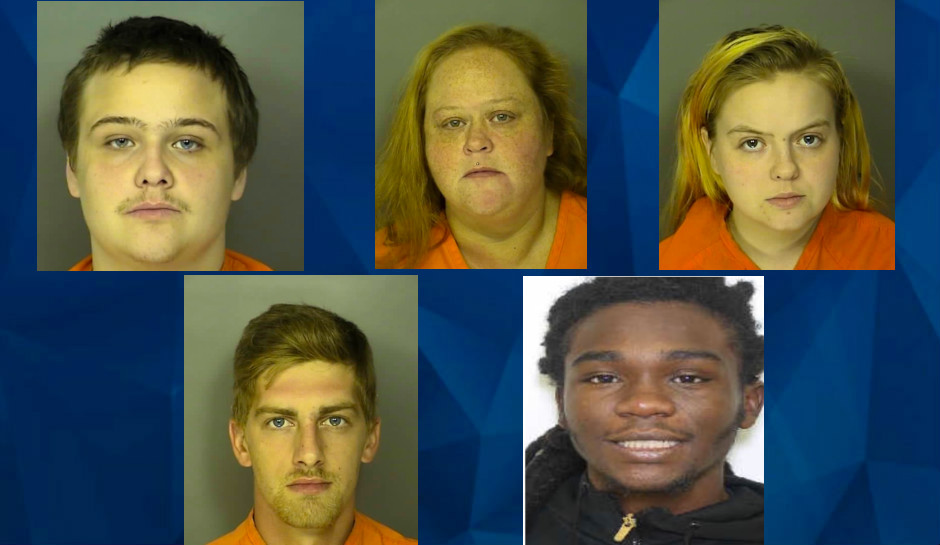 Also arrested this week were 18-year-old Jonathan Watts, charged with assault and battery by mob, and 21-year-old Amber Watts, charged with accessory to murder.
Jonathan Watts is accused of causing great bodily injury to the victim, including a broken leg and nose, and knocking him unconscious. Amber Watts allegedly helped in "removing and disposing of the victim" and concealing evidence.
Three juveniles were also arrested, one of whom was charged with murder. Their names and more specifics about their charges have not been released because of their age.
Investigators are also looking for Ryan Porter, 25, and Joshua Brown, 20, in connection with the case. Porter is wanted for assault and battery by mob, and Brown is wanted for accessory after the fact.
All three of the adult suspects were granted bonds — $85,000 for Samantha Watts, $25,000 for Jonathan Watts, and $16,615 for Amber Watts. Samantha and Amber Watts are also charged with several drug offenses each; they remained behind bars on Monday, according to jail records. Jail records say that Jonathan Watts posted bond and was released to home detention.
Investigators have not said anything about a motive in the fatal attack, nor did they describe a relationship among the defendants who share the same last name.
For the latest true crime and justice news, subscribe to the 'Crime Stories with Nancy Grace' podcast.
[Featured image: Corey Soles/Facebook]