Authorities have arrested three men and a boy on charges related to the rape of a Louisiana State University student who was later struck by a car and killed earlier this month.
Madison Brooks, a 19-year-old sophomore had been out drinking at Reggie's Bar near the LSU campus on January 15. She asked Kaivon Washington, 18; Everette Lee, 28; Casen Carver, 18; and the 17-year-old for a ride home because, she reportedly told them, she was too drunk and couldn't find her friends, The Advocate reported.
Washington and the minor reportedly raped Brooks in the back seat of the car after they left, with Lee and Carver in the front seat. Then, because Brooks was unable to tell them where she lived, they dropped her off in a subdivision near where she was later hit by a car driven by a ride-share driver. She died at a hospital.
An autopsy revealed that Brooks' blood alcohol level was nearly four times the legal limit, and all four of the suspects had been drinking at the bar. Only the 28-year-old Lee, however, was drinking legally, as the drinking age is 21.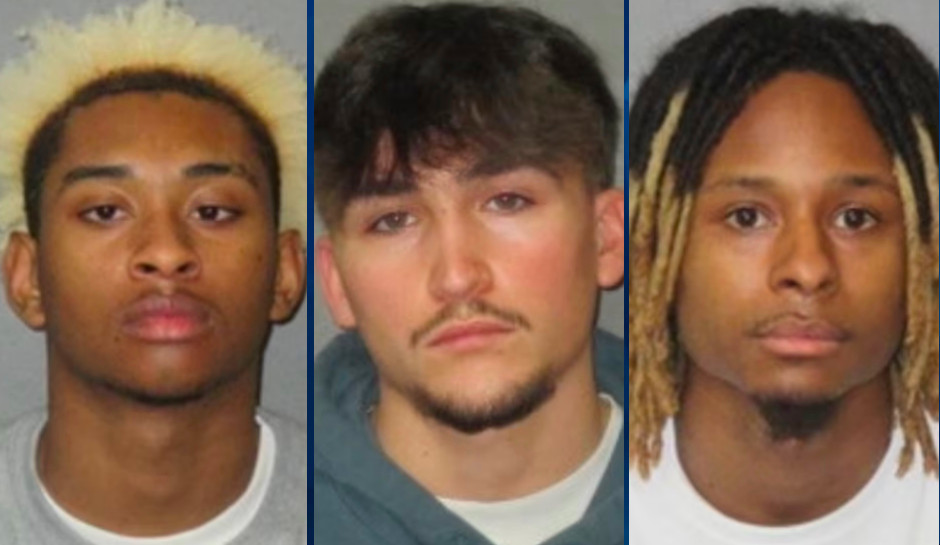 Washington and the 17-year-old have been charged with third-degree rape, which Louisiana law says involves a victim who is "incapable of resisting or of understanding the nature of the act by reason of a stupor or abnormal condition of mind produced by an intoxicating agent or any cause and the offender knew or should have known of the victim's incapacity." Carver and Lee have been charged with principle to rape, which means they were present but did not take part and did nothing to stop it, WAFB reported.
According to Washington's arrest warrant, Carver told deputies that Brooks was "very unstable on her feet, was not able to keep her balance, and was unable to speak clearly without slurring her words" when the group left the bar. He reportedly told investigators Brooks consented to sex with his two friends but believed she was too drunk to consent and that he "hated it." Yet he sat in the front seat and did nothing more than to ask the two rapists to stop.
Carver's defense attorney said in a statement that his client didn't commit a crime.
"This was tragedy, but not crime," Joe Long said. "When all the evidence is known, everyone will see this was not a crime."
Ronald Haley, an attorney representing Washington and Lee, used almost identical language and went even further, claiming that Brooks "absolutely" consented to sex.
"Absolutely not a rape. Listen this is a tragedy, definitely not a crime," said Haley, who also said that one of the four suspects uploaded a video of Brooks that proves his point.
"Can you tell, that she was intoxicated, yes. To the point under the law that you say you're in a drunken stupor, to the point that you cannot lawfully give consent or answer questions, absolutely that was not the case," he said.
LSU President William F. Tate IV said in a statement that what happened to Brooks "was evil" and that the university, which frequently appears on lists of top "party schools" in the United States, would "take action."
"Our action plan starts with a deep and relentless focus on any establishment that profits off our students by providing alcohol to underage individuals. In the coming days, we will call a meeting with these business owners to discuss how their responsibilities directly impact the safety of our students. We will work openly against any business that doesn't join us in efforts toward creating a safer environment for our students. Enough is enough."
Tate also called on Baton Rouge business leaders and residents "to work together and join us in this effort."
For the latest true crime and justice news, subscribe to the 'Crime Stories with Nancy Grace' podcast.
[Featured image: Madison Brooks/handout]