The wife of slain Microsoft business executive Jared Bridegan says she's "not surprised" that a Florida man accused of murdering him reportedly has connections to her husband's former wife.
As CrimeOnline previously reported, Henry Tenon has been arrested and charged with second-degree murder with a weapon, conspiracy to commit murder, child abuse, and accessory after the fact. The charges are all related to Bridegan's death, with the child abuse charge stemming from Bridegan's toddler daughter, who was in the car with him when he was killed.
According to Fox News Digital, Tenon once rented a home in Jacksonville from Mario Fernandez, identified as the husband of the victim's ex-wife, Shanna Gardner-Fernandez. Online court records indicate the home is at a home at 5239 Potomac Ave. in Jacksonville.
"I'm not surprised to be honest," Bridegan's wife, Kristin, told Fox News Digital.
During a Wednesday afternoon press conference, officials pointed out that Tenon did not act alone in the murder, emphasizing the importance of the criminal conspiracy charge.
"They charged him with conspiracy. That means there are more people," Kirsten said. "This was orchestrated, this was planned and this was specific to Jared."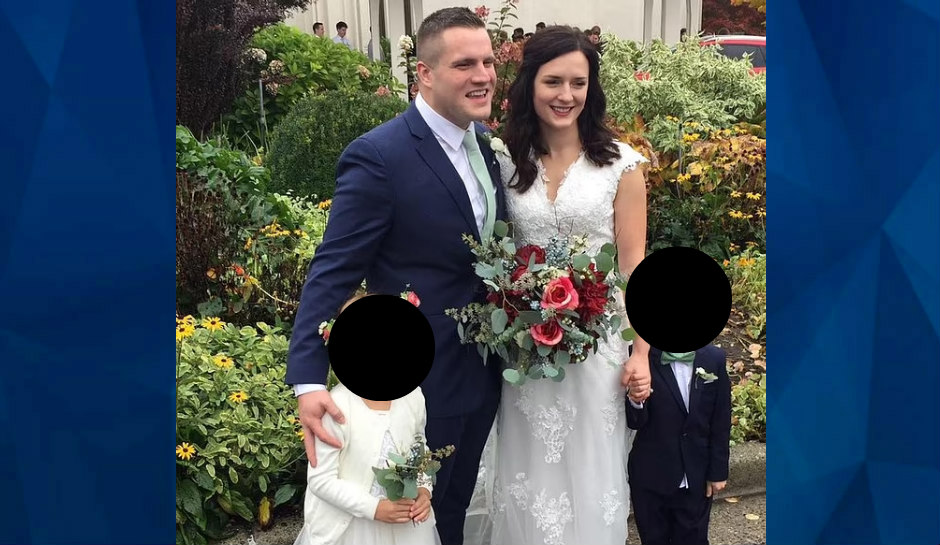 A law enforcement source told Fox News Digital that both Gardner-Fernandez and Fernandez are considered suspects in the case, although, so far, no criminal charges have been filed against them in the case.
On February 16, 2022, Bridegan saw a rimmed tire in the road while driving back home to St. Augustine; he stopped to check on it when an assailant shot him in front of his child, Bexley, who was in the car for several minutes while her father passed away.
"That tire was purposely placed there to make him stop," State Attorney for the Fourth Judicial District, Melissa Nelson, said during Wednesday's press conference. "His 2-year-old daughter remained strapped in the car seat in the back."
Meanwhile, Gardner-Fernandez recently moved to West Richland, Washington, along with her 10-year-old twins, according to Fox News Digital. She was reportedly spotted on Monday at a grocery store, where she told a reporter "no comment" when asked about the case.
Kristin told the outlet she was stunned that Gardner-Fernandez moved so far away while the case is still ongoing.
"Honestly, I was shocked," she said Monday. "First, the twins lost their dad, then they were completely cut off from their own sisters, and now they're being taken away from their school, friends, their sports teams. They are so isolated, and that's what concerns me."
"It's been an added loss. On top of losing Jared, my children have lost their siblings. I've lost my step-kids. I have tried for months and months to make contact and have gotten nowhere."
DailyMail reports that prior to his murder and during a custody and alimony dispute between Jared and his first wife, issues became vicious and Jared accused Gardner-Fernandez of spying on him.
"This is enough!!! I should have every damn right on my own property to not constantly be under recording or monitoring by Shanna," Jared wrote to his divorce attorney in 2015. "I want the flipping gates of Hell released on her for this."
The pair continued to argue throughout the tumultuous divorce proceedings, with Gardner-Fernandez reportedly accusing Jared of coaching their children to make false statements about her. When she was denied an investigation into the matter, Gardner-Fernandez allegedly filed a motion against her ex in 2021, accusing him of withholding their son's breathing machine.
"The father apparently considers his vindictiveness toward the mother more important than protecting his son's health and life," her lawyer wrote in the motion filing.
After his death, Gardner-Fernandez and the twins didn't attend his memorial services, according to DailyMail.
Check back for updates.
For the latest true crime and justice news, subscribe to the 'Crime Stories with Nancy Grace' podcast. Listen to a related episode below.
Join Nancy Grace for her new online video series designed to help you protect what you love most — your children.
[Feature Photo: Jared Bridegan; Shanna Gardner-Fernandez/Facebook]