It's been 24 years since the disappearance of 2-year-old Washington toddler, Teekah Lewis, and her mother vows to never give up hope in finding her.
As CrimeOnline previously reported, Teekah vanished from the New Frontier Lanes in Tacoma on January 23, 1999. She was there with her family: her mom, aunts, uncles, and friends were bowling in lanes 7 and 8. It was league night at the local bowling alley.
Teekah was just 10 feet away from her mother, Theresa Czapieski, when she vanished. She wore a white and green "Tweety Bird" shirt, white pants, and Air Jordan shoes.
K5 News reports that a witness told police that the suspect was a white male who stood around 5-feet-11-inches tall with a "husky" build. He had pockmarks on his face, brown curly/wavy hair, and a mustache.
Last month, police released details for the first time about the suspect's clothing, which was described as a blue flannel checkered shirt and blue jeans.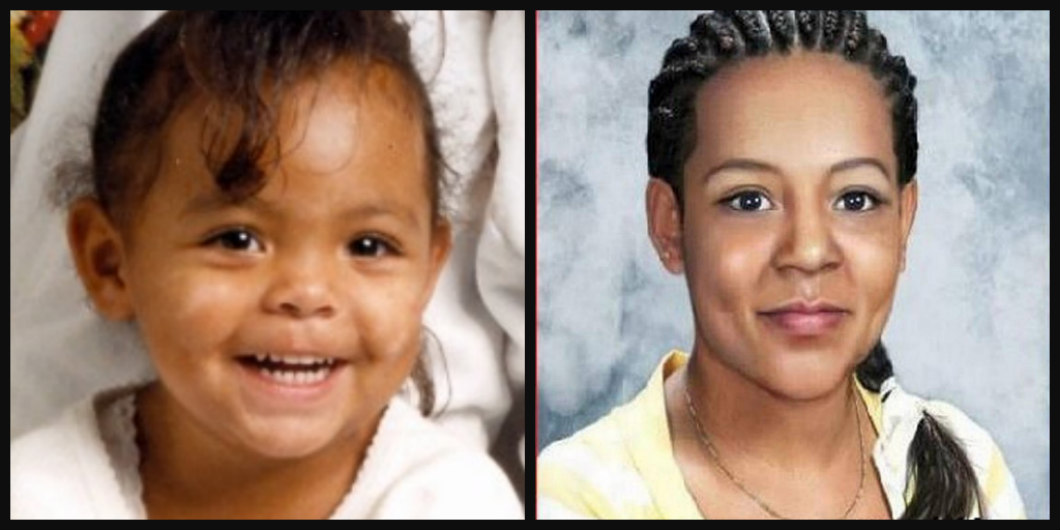 The bowling alley didn't have security cameras at the time, neither inside nor outside. However, an eye witness reported seeing a "1980's or early 1990s maroon–colored car, possibly a Pontiac Grand Am with tinted windows, speeding away from the bowling alley parking lot," Detective Lindsey Wade previously said.
Despite the vehicle information and massive searches, Teekah has never been found.
"At this point, we don't have any evidence, any physical evidence. We have no body. And while that remains the case, there is always a chance that she is still somewhere out there. It's a big mystery," Tacoma Police Detective Julie Dier told CNN.
Teekah would now be in her mid-20s. The age-progression photo reportedly brought tears to her mother's eyes, who hopes that if her daughter is out there alive somewhere, she is happy and safe.
"If she's out there and she sees this, know you have five sisters that want to meet you. You have a mom and (an) enormous number of aunts and uncles that are just waiting for you to come home. We know it's been almost 24 years, and I'm sure you don't know this but we want to know you. We want to bring you home, because I've never given up on you. I will not stop looking for you until you're found."
Anyone with information about the case should contact Crime Stoppers of Tacoma-Pierce County at 1-800-222-TIPS. A $1,000 reward is being offered for information that leads to an arrest/charges.
For the latest true crime and justice news, subscribe to the 'Crime Stories with Nancy Grace' podcast.
[Featured image: FACES Laboratory at Louisiana State University; Handout]