The Ukrainian family of cinematographer Halyna Hutchins has engaged high-profile American attorney Gloria Allred to sue actor Alec Baldwin for Hutchins' fatal shooting on the New Mexico set of the movie "Rust" in October 2021.
Hutchins was killed during a rehearsal for the film when a prop gun in Baldwin's hands, loaded with live ammunition, fired a single shot. Baldwin and set armorer Hannah Reed-Gutierrez have been criminally charged with involuntary manslaughter, while assistant director David Halls, who handed the gun to Baldwin and said it was not loaded with live ammunition, was given a plea deal on a misdemeanor, as CrimeOnline previously reported.
The lawsuit filed by Allred also names other defendants the attorney says are responsible for Hutchins' death, but Fox News only named Baldwin.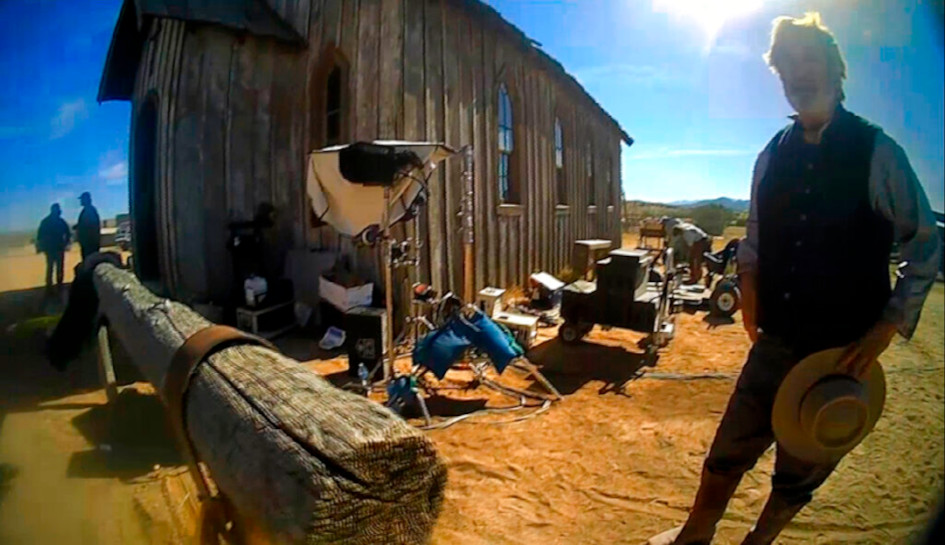 The suit was filed on behalf of Hutchins' mother and sister — who appeared at Allred's press conference by video — as well as her father and alleges negligence, battery, intentional infliction of emotional distress, and loss of consortium.
"We are the sister and the mother of Halyna Hutchins," Svetlana Zemko, Hutchins' sister, said. "To lose my sister, at least personally for me, was a horrible experience. And it is one of the biggest losses of my life. And even more devastating is to see the utter suffering of our parents and how their health has sharply declined. It is for this reason that I would like those who are at fault, for somebody to carry that responsibility. And not just someone, but that very someone who is truly responsible for this. I believe to let this go and to leave this unpunished is unallowable."
Allred said the family relied on Hutchins for support, according to USA Today, which also didn't name the other defendants in the lawsuit, and said she had intended to bring them to the United States.
"They won't be able to enjoy life in same way," Allred said. "Halyna was the light in their lives."
Hutchins' husband, Matthew Hutchins, previously settled a wrongful death lawsuit against Baldwin and other producers and crew of the movie. Part of the settlement included making Matthew Hutchins executive producer of "Rust" when it resumes production.
Allred said that settlement "was for Matthew and his child" and complained that Baldwin did not reach out to the family "to even say he was sorry." Asked about Matthew Hutchins' lack of involvement with the new case, Allred said that he and the family are "in communication. Let's put it that way," according to CNBC, which also didn't name the other defendants in the new lawsuit..
Allred is also representing script supervisor Mamie Mitchell in her lawsuit against Baldwin and said she intends to "consolidate this case with our case of Mamie Mitchell," CNBC said.
For the latest true crime and justice news, subscribe to the 'Crime Stories with Nancy Grace' podcast.
[Featured image: Halyna Hutchins appears on screen during an In Memoriam tribute at the Oscars on March 27, 2022, at the Dolby Theatre in Los Angeles. (AP Photo/Chris Pizzello)]