Prosecutors in Alex Murdaugh's double murder trial put a witness on the stand Thursday to testify about the disgraced former lawyer's botched "suicide for hire" scheme, which played out a day after his family's storied law firm kicked him out and three months after his wife and son were shot to death on the family's hunting property.
On Wednesday morning, Judge Clifton Newman ruled that such testimony failed the "relevancy test" and would not be allowed, but he reversed that ruling in the afternoon after Murdaugh's defense brought up the plot during cross-examination of another witness, as CrimeOnline reported.
Newman said Wednesday morning that allowing the testimony was "a bridge too far," but after the apparent blunder by the defense, he said that they "decided to build a road over that bridge."
Prosecutors say the plot — in which Murdaugh hired a former client to kill him so his surviving son could secure a $10 million insurance payout — was part of his attempt to avoid accountability for both the murders and his multi-million dollar financial crimes. The defense says it only related to the fraud, since Murdaugh contends he did not murder his son Paul and wife Maggie in cold blood.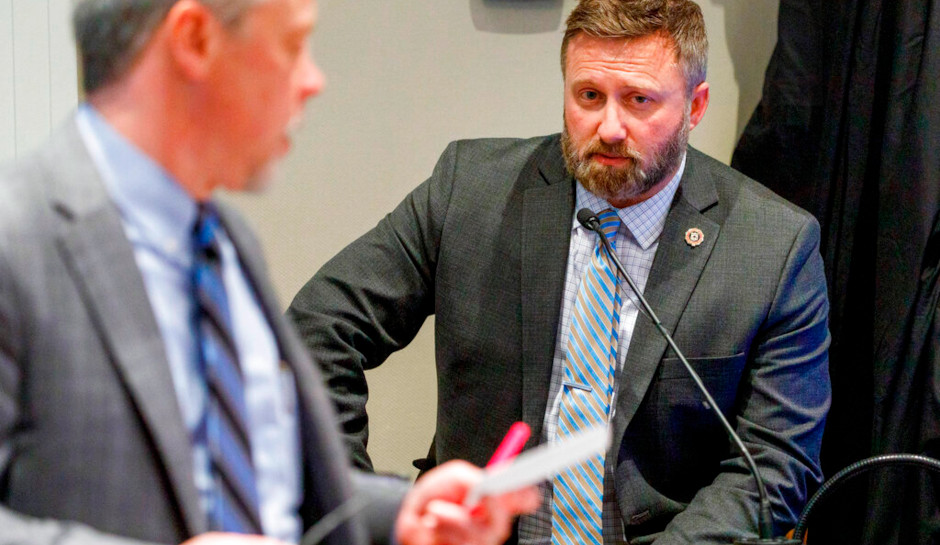 Senior Special Agent Ryan Kelly with the South Carolina Law Enforcement Division (SLED) testified after lunch on Thursday about the incident. Murdaugh called 911 on September 4, 2021, to say he'd been shot in the head by a man he didn't know, a man who pulled up to him while he was changing a flat tire on a rural road. He even provided a description for a sketch artist before investigators determined that Murdaugh had slashed his tire himself and bought the gun Curtis "Eddie" Smith, a former client, used to shoot him.
Murdaugh suffered only a graze wound in the shooting, and the following day, he checked into rehab.
Prosecutors played an interview with SLED in which Murdaugh told them he met with his friend Chris Wilson to "talk about everything I had done." "Everything" included "finances, pills, lies," Murdaugh told Kelley during the interview. He said after the meeting, he called Smith and said "things were about to get bad."
While in rehab, Kelly testified, Murdaugh told him that he had been paying Smith as much as $60,000 a week for opioids, adding that he had been addicted for nearly 20 years. And he said, most of his drug money came from "ill-gotten gains."
Earlier on Thursday, Orangeburg County Sheriff's Office Chief Deputy Kenneth Kinsey testified about an apparent tire impression found on the back of Maggie Murdaugh's left calf, which he said matched a Polaris ATV found with biological material on it near her body. He said he doesn't believe the ATV ran over her, but rather she made contact with the tire at some point.
The trial adjourned late Thursday afternoon and will reconvene Friday morning, beginning the defense cross-examination of Kelly.
For the latest true crime and justice news, subscribe to the 'Crime Stories with Nancy Grace' podcast.
[Featured image: Alex Murdaugh becomes emotional during his double murder trial at the Colleton County Courthouse on February 16, 2023. (Grace Beahm Alford/The Post And Courier via AP, Pool)]