A South Carolina jury found ex-attorney Alex Murdaugh guilty of the 2021 murders of his wife and son after less than three hours of deliberations on Thursday.
Jurors heard 28 days of testimony from character witnesses, experts, and even Murdaugh himself. On Thursday, a sitting juror was dismissed for possibly talking about the high-profile case with at least three non-jurors.
WALTERBORO, S.C. (AP) — Disgraced South Carolina lawyer Alex Murdaugh has been convicted of murder in the 2021 shootings of his wife and son. pic.twitter.com/mAyoVLU7ek

— philip lewis (@Phil_Lewis_) March 3, 2023
The twelve jurors reached a verdict at 6:41 p.m. The disgraced attorney faces 30 years to life for each count of murder. In addition to the two murder convictions, he was also found guilty of having a weapon in commission of a violent crime.
Judge Clifton Newman rejected the defense's motion to declare a mistrial in this case. It is unclear whether the defense will appeal the conviction.
Newman has scheduled a sentencing hearing for 9:30 a.m. Friday.
After Newman thanked and dismissed the jury, South Carolina Attorney General Alan Wilson and lead prosecutor Creighton Waters brought their entire legal staff outside the courthouse for a victory lap.
"What a great day for the people of South Carolina," Wilson said, before naming many of the group standing behind and beside him.
"Our criminal justice system worked tonight," he said. "It gave a voice to Maggie and Paul Murdaugh" who were brutally murdered "by someone that they loved and trusted."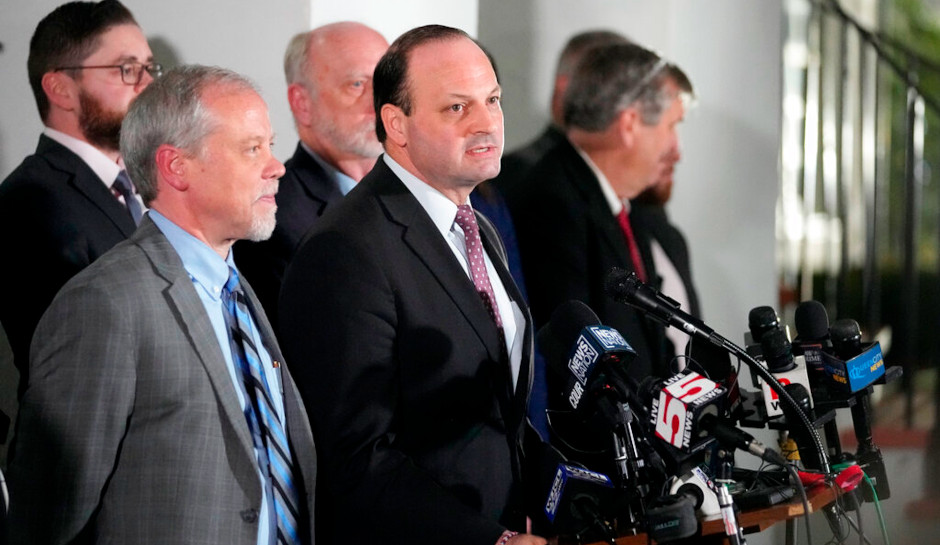 Waters told the gathered reporters that prosecutors fully believed that once they presented their case, the jurors "would see through the one last con Alex Murdaugh was trying to pull."
"Justice was done today," he said. "It doesn't matter who your family is. It doesn't matter how much money you have or think you have. … If you do wrong, if you break the law, if you murder, then justice will be done in South Carolina."
Closing arguments
Earlier in the day defense attorney Jim Griffin used his closing argument to highlight what he said were missteps by law enforcement in securing and documenting the crime scene, including their failure to secure tire tracks on the property. Griffin also stated that SLED did not check the feed room for fingerprints nor did they take footprint impressions.
Griffin also revisited testimony from early on in the trial which revealed that Maggie was found dead with hair in her hand. He said that hair remains untested, in addition to the fact that DNA was only taken from Alex.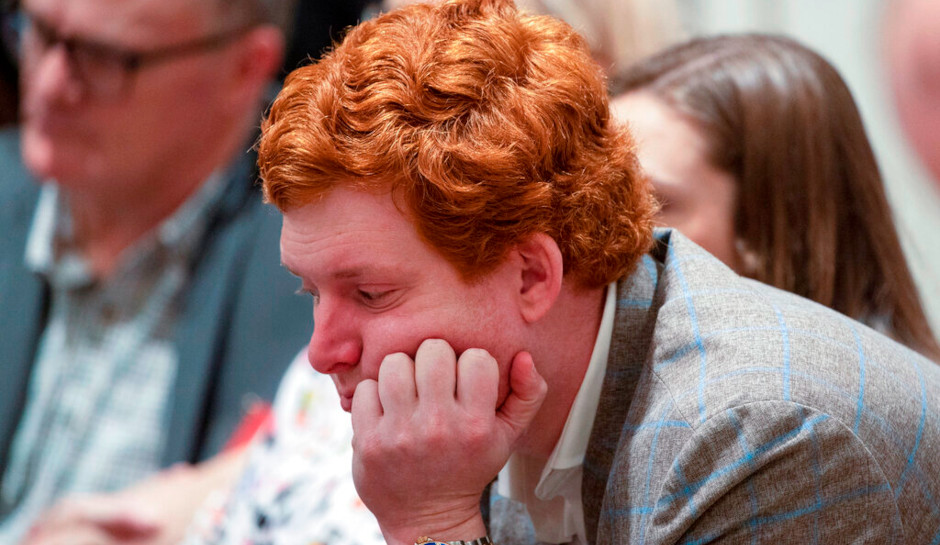 He asked the jury, "Why did they never take DNA samples off of Maggie's clothes or dress? Why did they never take DNA samples from Paul's clothes?"
In their rebuttal to Griffin, the prosecution provided a rebuttal that hinged less on the evidence linking Murdaugh to the crime but on circumstantial evidence which suggested he killed his wife and son to distract from his mounting financial woes.
In his closing argument on Wednesday,  Waters stated that Alex's mounting financial issues and fraud motivated him to kill Paul and Maggie at the family's Colleton County property in 2021. On the day of the slayings, Alex's law firm reportedly confronted him about missing money that he later admitted to stealing to fuel his opioid addiction.
"Shame is an extraordinary provocation. His ego couldn't stand that and he became a family annihilator," Waters told the jury.
Financial shenanigans and drug money
During the trial, prosecutors said cell phone data and forensic evidence tied Murdaugh to the slayings. Meanwhile, Murdaugh's attorney, Dick Harpootlian, said the cell phone records were incomplete and asserted that Murdaugh would be covered in blood if he killed his wife and son at close range. Harpootlian said no blood was found on his client's clothing.
In September 2021, months after Paul and Maggie's slayings, Murdaugh suffered superficial head wounds when he allegedly had former client Curtis Smith, 61, shoot him in the head so his surviving son, Buster, would receive a $10 million insurance payout.
A day before the shooting, Murdaugh was forced out of his family law firm amid allegations he misappropriated funds.
Two days after the apparent botched suicide, Murdaugh announced he was entering rehabilitation for drugs. Shortly after that, he was charged with insurance fraud in connection with the September 2021 suicide-for-hire plot and released on bail.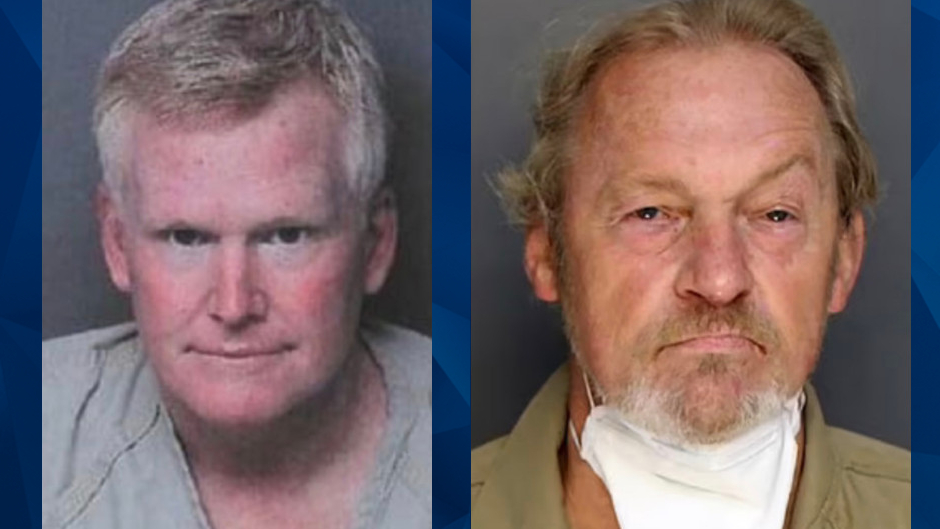 However, in October 2021, Murdaugh was rearrested upon leaving a rehabilitation center in Florida for allegedly stealing $4.3 million from Satterfield's estate. In that case, he was accused of stealing insurance payouts that were intended for Satterfield's family. Authorities plan to exhume her body amid an ongoing investigation regarding her death.
In addition to the murder charges, Murdaugh faces more than 100 criminal counts related to fraud.
In June 2022, Murdaugh and Smith were indicted for allegedly purchasing and distributing oxycodone in multiple counties. In December 2022, Murdaugh was indicted for tax evasion for allegedly failing to claim the $6 million he allegedly earned through illegal acts between 2011 and 2019.
Murdaugh was charged with Maggie and Paul's murders days after he was formally disbarred by the South Carolina Supreme Court.
KC Wildmoon provided additional reporting for this report.
For the latest true crime and justice news, subscribe to the 'Crime Stories with Nancy Grace' podcast. Listen to the latest episode:
Join Nancy Grace for her new online video series designed to help you protect what you love most — your children.
[Featured image: Alex Murdaugh is led outside the Colleton County Courthouse by sheriff's deputies after being convicted of two counts of murder Thursday, March 2, 2023, in Walterboro, S.C., in the June 7, 2021, shooting deaths of Murdaugh's wife and son. (AP Photo/Chris Carlson)]