A Polish woman has reportedly submitted DNA samples after claiming she could possibly be missing British girl, Madeleine McCann.
According to Edinburgh Live, 21-year-old Julia Wendell arrived in California last week, along with private investigator, Dr. Fia Johansson, who's assisting her in obtaining information about her background. The pair flew to the US after Wendell allegedly received death threats online, following her claims on Instagram that she might be the missing child.
Johannson told Radar Online that Wendell sent off three DNA samples for forensic analysis and genetic testing.
"If the results come back that she's British or from that area then we are going to continue our investigation into Madeleine McCann and communicate with the detectives in Portugal," Johansson said.
Wendell's family allegedly said they have documents and proof that Wendell was born to her biological family, but Johannson said that she visited Wroclaw, where Wendell is from, and found no proof of the first five years of her life.
"It was so strange because everything in Julia's health book, everything, started at the age of five. So, everything between the ages of zero months to five years – everything — is missing," Johansson reportedly said. "And there is no signature by a doctor showing that they had removed any of the records from her file. She just doesn't exist during that time frame."
"We are still conducting an investigation but Julia is definitely not the biological daughter of her parents in Poland."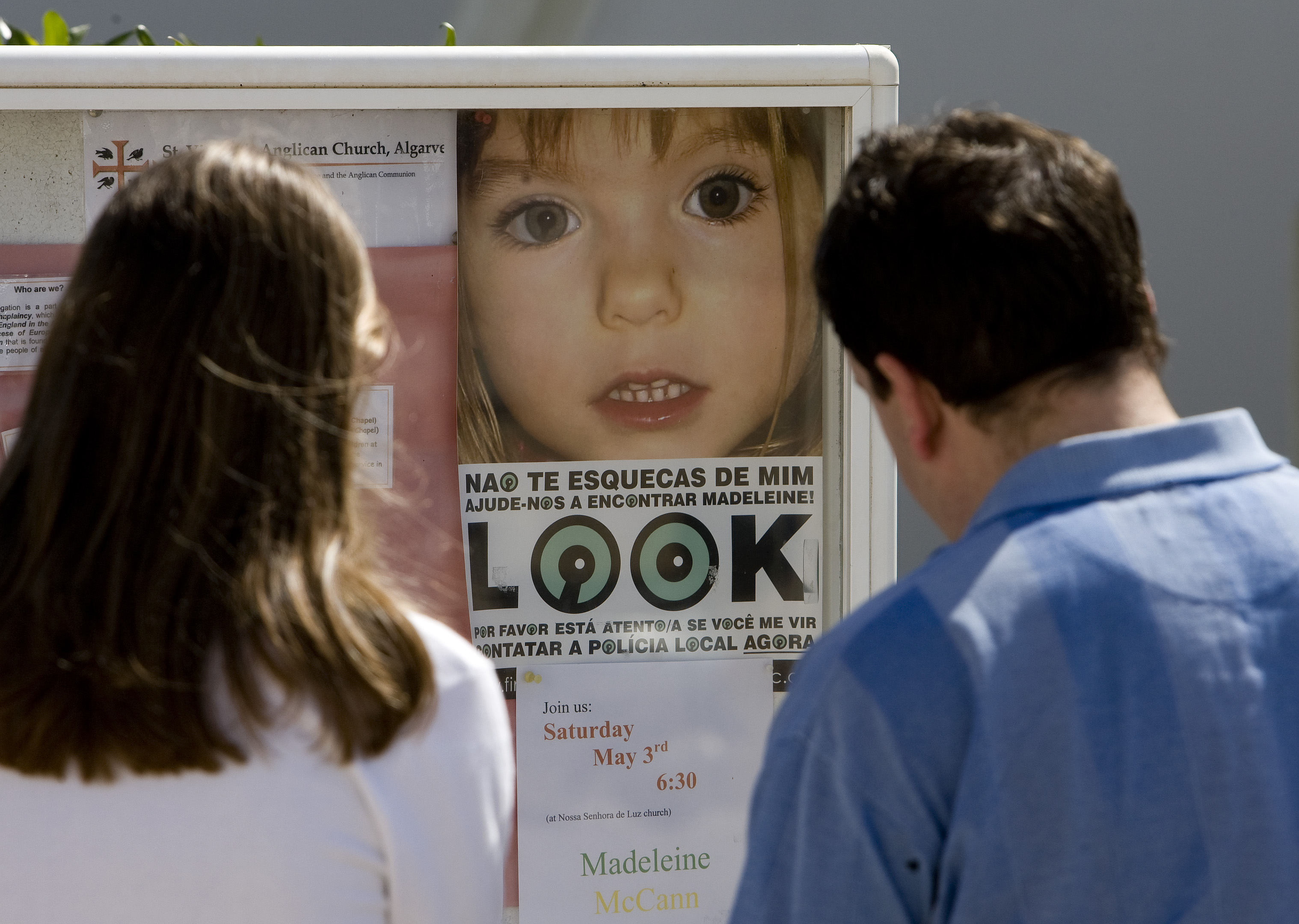 The information contradicts Wendell's family, who reportedly stated they turned over her birth certificate and other documents to Polish police; investigators allegedly said they ruled Wendell out as a possible match to McCann.
Johannson said that there is no official record indicating that Polish police said they've ruled Wendell out. She also said Polish police wouldn't be able to look into the case unless they had approval from British or Portuguese law enforcement.
"We started to investigate this situation for 45 minutes and what we got back [was that] no police officers whatsoever in Poland said that she is, or she is not, Madeleine McCann," Johansson said, according to the Irish Mirror.
"No official record whatsoever went out… it was all lies."
As CrimeOnline previously reported, Madeleine, 3 at the time, was vacationing with her family in Praia da Luz, Portugal, in May 2007 when she vanished from her hotel room. Her parents had been dining a short distance away on the resort property while she slept in the room with her siblings.
In February, Wendell posted on Instagram that although she doesn't remember much of her childhood, she has a recollection of a holiday memory, of being in "white-colored apartments."
She said that the memory didn't include any family members, but included seeing a beach and a "little bay as I can remember I saw [turtles] then and there were another children and they tried to touch small [turtles]."
Check back for updates.
For the latest true crime and justice news, subscribe to the 'Crime Stories with Nancy Grace' podcast. Listen to a previous episode on the case below. 
Join Nancy Grace for her new online video series designed to help you protect what you love most — your children.
[Featured image: Julia Wendell/Instagram; Madeleine McCann/Family Handout]