Police in Louisiana are now looking for two suspected prostitutes they believe witnessed Georgia businessman Nathan Millard's fatal overdose last month in Baton Rouge.
Millard, a 43-year-old father from Covington, was in Baton Rouge last month to meet with a client, as CrimeOnline reported. After a basketball game, he and the client went out to a pub. The client last saw him leaving the bar at about 11:30 p.m.
Police tracked Millard for several hours on surveillance cameras before losing sight of him at about 4 p.m. His body was found two weeks later, wrapped in plastic inside a rug and dumped on an abandoned lot. While investigators said following an autopsy they didn't believe "foul play" was involved in Millard's death, they identified a man they wanted to speak with about how he died and his body ended up where it did.
Derrick Perkins, 45, was arrested charged with unlawful disposal of remains, obstruction of justice, simple criminal damage to property, and failure to seek assistance.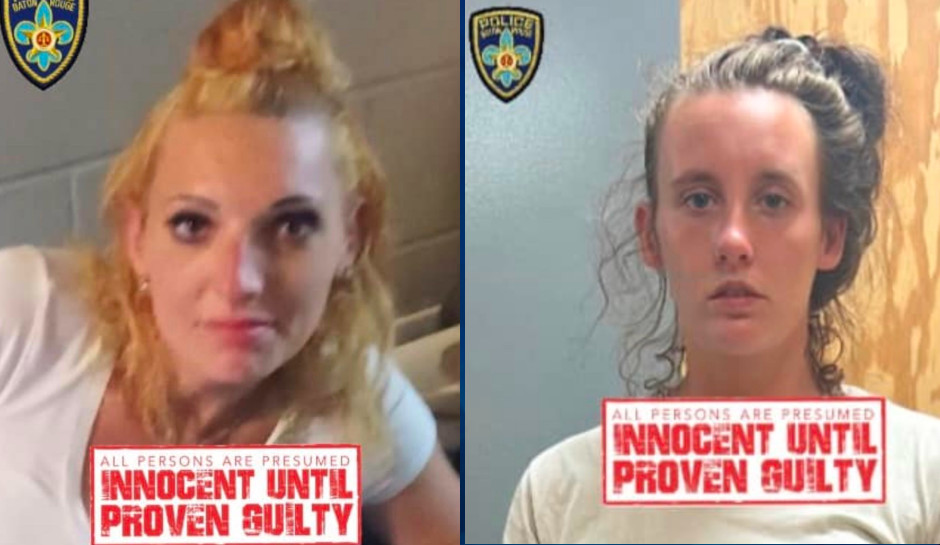 In new arrest warrants filed after detectives interviewed Perkins, investigators filled in more details about Millard's last night, according to WBRZ. They identified Tabbetha Barner and Tiffany Guidry as the suspected prostitutes — and investigators apparently spoke with Barner before Perkins' arrest and released her at that time.
According to the warrants, Perkins said he picked up Millard and two other people, identified only as "L.M." and "C" on Convention Street early on February 23. Perkins said the three were looking for drugs and that the group drove around for hours "getting high" on crack cocaine.
The eventually stopped at a Circle K gas station just after 4 a.m., Perkins said, and he stayed with the car while Millard and the other two went inside the convenience store. Millard was going to get cash from a bank machine inside the store, Perkins said, but came back out and told Perkins he thought that L.M. and C were going to "set him up to rob him." He asked Perkins to take him somewhere else, telling Perkins he wanted a "white girl" and "to go somewhere safe," the warrant said.
Perkins told investigators he picked up Guidry nearby and drove to another convenience store so Millard could use the ATM. He drove them to a house not far away on Lorri Burgess Avenue, he said, and when they arrived, Millard said he wanted more "white girls." Perkins went to pick up Barner from her home.
According to the warrants, Perkins said that he left the two women with Millard and stepped outside when they started shooting up drugs.
"They were all up in there doing that s***," he allegedly said about intravenous drug use. "I don't f*** with that s***."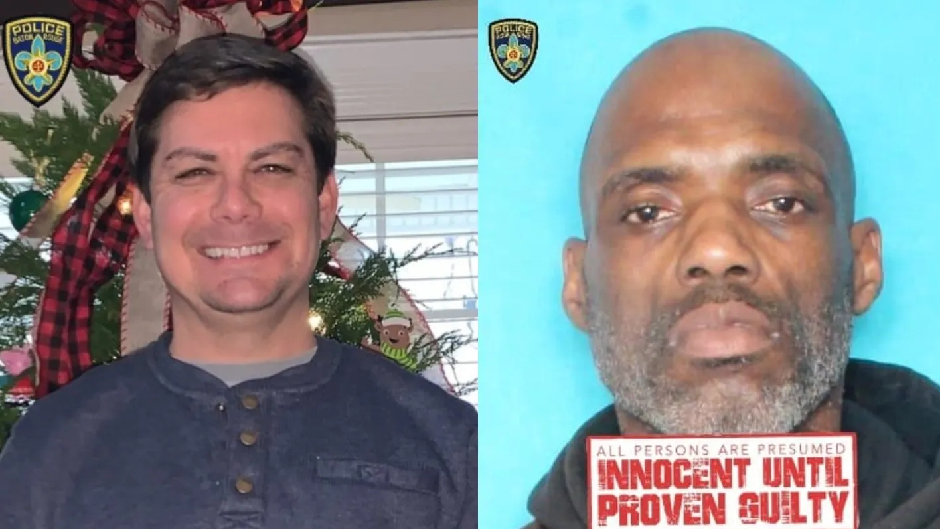 Perkins said that the three asked him to get some items from a store with Millard's debit card. Millard wouldn't get him his pin number, however, and told him to run it as a credit card. By the time he got back, the three were having sex, so he waited on the front porch until they finished.
Then, he said, Barner came out and asked him to go get more drugs, but when he returned from that errand, Barner came back out of the house and said that Millard was dead. She left and came back with a bottle she said was Narcan, a drug used to counteract overdoses, and gave it Millard, saying he "would be good."
But, Perkins said, Millard still didn't wake up. They tried administering CPR, he said, before the women said they had to "get rid of the body," and Barner left.
Perkins said he had Guidry help him roll Millard's body up in the rug where he died and load it in the trunk of the car, eventually disposing of it in the vacant lot on Scenic Highway where it was found on March 6.
Perkins also blamed Barner for the drugs that killed the Georgia businessman, saying she "uses any drug that is available to her."
Barner's story differed from Perkins' story, however. She told police that she never met Millard and that Perkins came to her home that morning asking for Narcan. She said the tried to go back to the house with him, she said, but couldn't because Guidry was in the front seat and the back seat was cluttered.
She told police she saw Perkins again at about 11 a.m., using Millard's debit card at a convenience store. This time, she said, she got into the back seat — with Guidry in the front — and rode back to the house at Lorri Burgess Avenue. But, she said, she didn't go inside and left on foot when she realized Perkins had no drugs. She also said she heard Perkins say he had to go inside and "check on dude" and that she realized it was Millard after seeing news reports about his death and hearing about it from "people in the streets."
The warrants charge Barner and Guidry with prostitution and failure to seek assistance. Guidry is also charged with unlawful disposal of remains.
For the latest true crime and justice news, subscribe to the 'Crime Stories with Nancy Grace' podcast.
[Featured image: Nathan Millard/handout]