Nineteen-year-old Trent Lehrkamp is hospitalized in coastal Georgia, recovering from what friends and family say was a horrific hazing incident a week ago that left him barely breathing and on a ventilator.
And police say it appears it wasn't the first time Lehrkamp was victimized by his torments, most of whom appear to be juveniles, WANF reports.
The Glynn County Police Department says the most recent incident took place on March 21 on St. Simon's Island. Lehrkamp, who left his home to hang out with supposed friends, was dropped off at the emergency room doors of the Southeast Georgia Health Center, highly intoxicated and covered in spray paint and urine. Three juveniles dropped him off — and signed in before leaving, so they wouldn't be there when police arrived,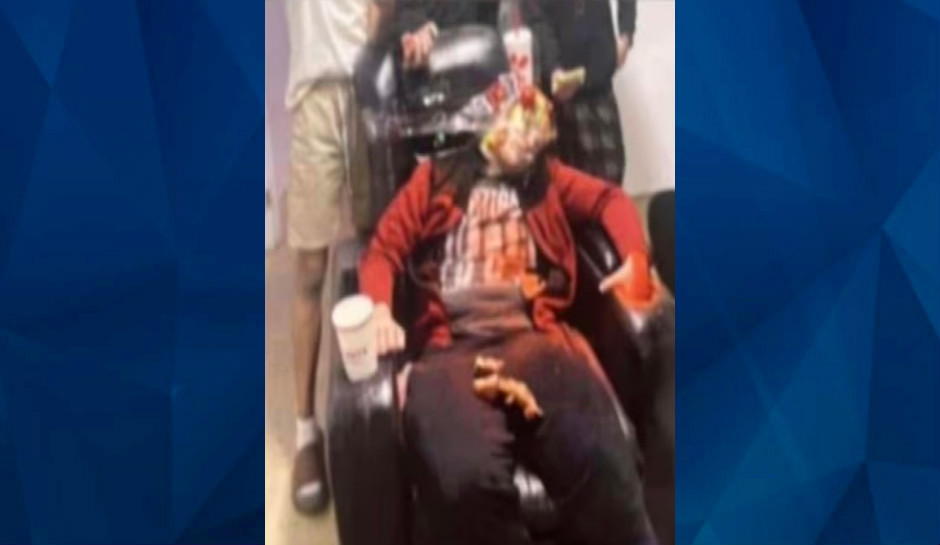 A photograph that circulated online shows Lehrkamp, a recent graduate of Glynn Academy High School, unconscious in a chair with four boys standing behind him. Police said a video showing a boy hosing down Lehrkamp was taken a few days earlier.
Glynn County police say they've been conducting interviews, got a statement from Lehrkamp at the hospital where he is recovering, and are working on analyzing video and photographic evidence with the help of the Georgia Bureau of Investigation and the FBI.
But family members — and community members still reeling from the 74 days it took police to arrest the killers of Ahmaud Arbery, a Black jogger who was followed and shot to death in a Glynn County neighborhood by three white men in 2020 — worry it's taking too long.
"It just has made me sick to my stomach," Janele Tucker, Lerhrkamp's aunt, told WSAV. "I don't want to get into details, but he was, I feel, honestly tortured."
And the video — reportedly taken four days earlier — just shows that "these boys have been continuously mistreating and abusing Trent," she added.
Theawanza Brooks, a community activist and Arbery's aunt, organized a prayer vigil Monday night outside the hospital. Dozens of people attended.
"No arrests have been made and we don't want it to be 74 more days," Brooks told the crowd.
"Glynn County has a history of corruption. It starts at the top and works down to the bottom and when you have money in our community, money pays off a lot of these situations," she told WSAV. "We're going to fight until Trenton gets the justice that he deserves."
A friend of Lehrkamp's, who asked that he only be identified as Owen, told WSAV that he's known the victim since they were 10 years old. He denied reports that Lehrkamp was on the autism spectrum but said he was living with depression and looking for friends.
"He's hanging out with these high school kids who are not his friends," Owen said.
Another vigil is planned for this weekend, and the regional prosecutor issued a statement Tuesday asking for patience.
"Our objective is the discovery of the truth and the proper application of the law to those facts. This requires a thorough and complete investigation by law enforcement that does not merely rely upon
what is posted on social media," said Brunswick Judicial Circuit District Attorney Keith Higgins. "This takes time."
Higgins pledged "to be as transparent as possible" and asked community members to "be patient and allow the investigation to take its due course," warning about "much misinformation about the matter on social media."
For the latest true crime and justice news, subscribe to the 'Crime Stories with Nancy Grace' podcast.
[Featured image: Trent Lehrkamp/GoFundMe]