A Colorado man has been arrested for murder and a woman for accessory to murder after anonymous tips led Aurora police to a body encased in concrete beneath the woman's condominium.
The body is believed to belong to Karl Beaman, 36, who hasn't been seen since last summer, according to The Associated Press. Beaman's mother, identified by the AP as Kyla Dubberstein, received a tip on a Facebook page she'd set up to seek information about her missing son.
"He's buried under Casie Bock's apartment. In the crawlspace. Under cement. She and Leroy did it. I'm sorry," the message, received on April 1, said, KUSA reported.
Two days later Aurora police got a similar tip through CrimeStoppers, believed to have come from the same person.
Casie Bock, 29, was arrested on Tuesday after police found a a pile of concrete with "no obvious" reason for being beneath Bock's condo. A crime scene investigator saw what appeared to be human remains through cracks in the concrete.
According to her arrest affidavit, Bock told police that her ex, Haskel Leroy Crawford, killed Beaman and then "forced her" to help him put the body into her crawl space, the AP said. He returned the next day to bury the body in concrete, threatening to hurt her if she didn't help him. She said she wasn't sure of the exact timing, but it was sometime between May, when Crawford was arrested in Castle Rock, and September, when he was arrested in Jefferson County, both on unrelated charges.
Crawford was charged with Beaman's murder on Thursday and remains in the Jefferson County jail on a $100,000 bond.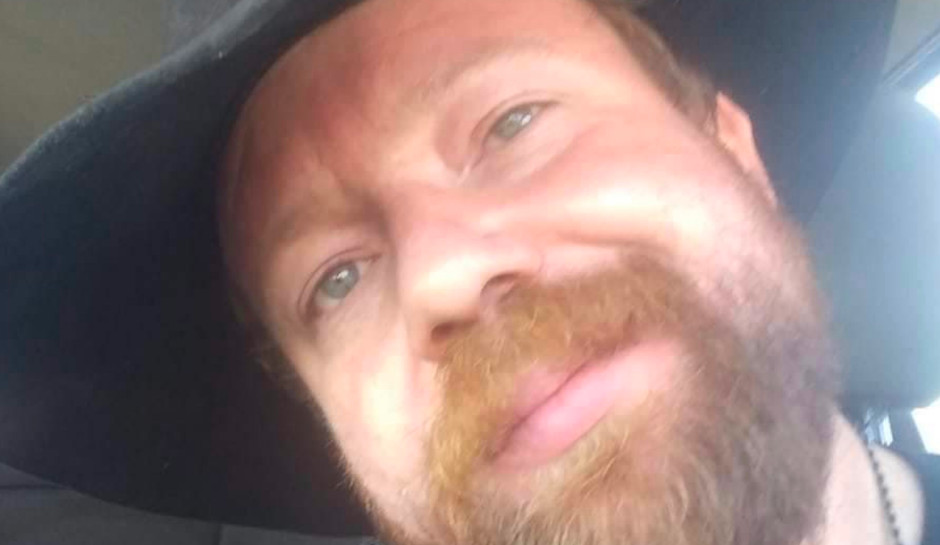 According to KUSA, the anonymous tipster told Dubberstein that Bock had gotten high one night and told her about the murder and where the body was buried. She said she was initially "skeptical" of Bock's story, but later got death threats and had her car vandalized.
She said that Bock told her Crawford and Beaman had been "good friends" who were stealing catalytic converters together until they were either caught or almost caught, and Crawford began to believe Beaman was a police information.
The woman told Dubbertstein that Bock told her this a few weeks earlier and initially thought Bock was just talking under the influence until one of her children mentioned Beaman by name, saying he wasn't around anymore and they missed him. The tipster began to do research at that point and found Dubberstein's Facebook page about her son.
On Tuesday, police contacted the building supervisor at Bock's condo, who told them there was a crawl space beneath that could be accessed from a closet inside the unit. They obtained a search warrant and found the crawl space entry, covered by plywood pieces that had been screwed, bolted, and taped into place. After removing the barrier, they found the concrete mound.
Police said they were working with "outside contractors" to remove the body and expected to finish this week.
For the latest true crime and justice news, subscribe to the 'Crime Stories with Nancy Grace' podcast.
[Featured image: Casie Bock/Aurora Police Department and Haskel Leroy Crawford/Jefferson County Sheriff's Office]