An ex-convict wrote to Stephen Paddock multiple times between 2013 and October 1, 2017, when Paddock opened fire from a Las Vegas hotel room on a music festival down below, sometimes urging him to seek help and not to "go out shooting or hurting people who did nothing to you."
Paddock, 64, killed 60 people at the Route 91 Harvest Festival before taking his own life as police officers closed in on his hotel room. Hundreds of people were wounded.
The handwritten letters, from ex-con Jim Nixon, were found by the new owners of an abandoned office building in Mesquite, Texas, and mailed to Las Vegas police in 2017, which sent them on to the FBI.
But the 10 letters — released this week in response to a records request by the Las Vegas Review-Journal — were not previously made public or even mentioned in reports about the shooting until recently, when a heavily redacted summary was released by the FBI mentioned them. The reports all concluded that there was no clear motive for the shooting.
In one of the letters, Nixon, a disabled Vietnam War veteran who served time for tax fraud years ago, indicated that Paddock had asked him about upcoming concerts and high-rise hotels near Dodger Stadium in Los Angeles.
"About your request for all nation festivals or musics you can google them yourself," Nixon wrote. "Of course I can check on getting you some tickets for you and your girlfriend if you will tell me which one you want to attend?"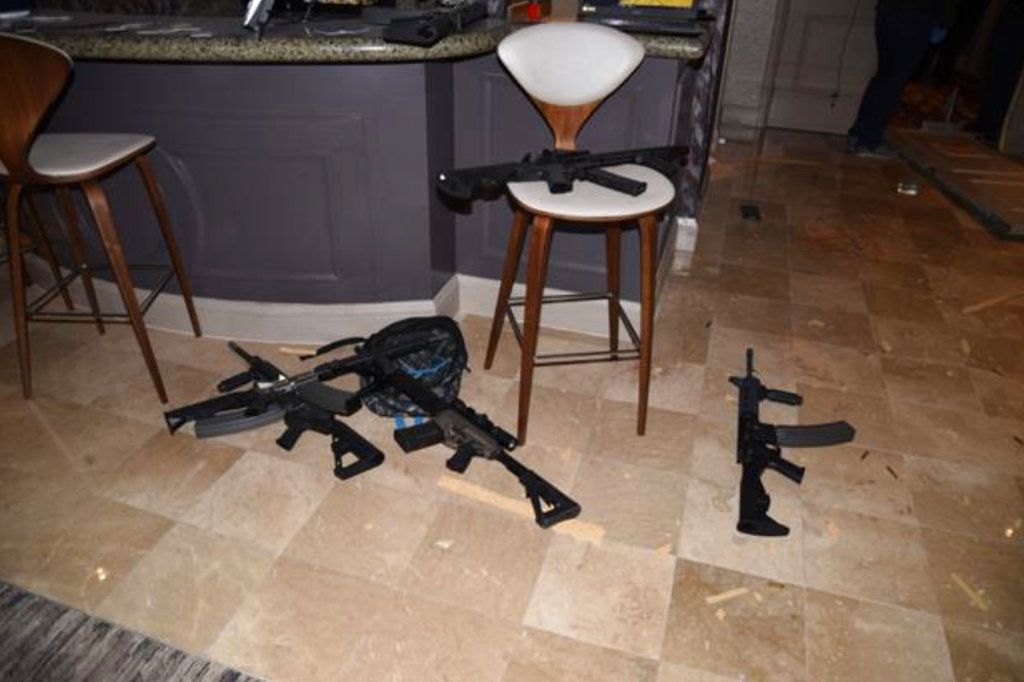 Nixon, now 75, told the Review Journal that investigators never contacted him, never asked him about the letters.
"He did what he did and I feel bad I couldn't have stopped him," Nixon, now 75, said. "I didn't know he was going to do what he did."
But clearly he had some inkling of what was going on in his friend's mind, at one point imploring him not to "shoot or kill innocent people."
"I can get someone for you who can help you," Nixon wrote in a May 2017 letter. "Please don't go out shooting or hurting people who did nothing to you. I am concern about the way you are talking and believe you are going to do something very bad. Steve please please don't do what I think you are going to do."
A few days later, on June 1, he wrote again: "My friend it sound like you are going to kill or murder someone or some people. Please whatever it is I would like to talk to you about it and we can discuss it. Please don't go on any shooting rampage like some fool."
Even as early as 2014, Nixon appeared to be concerned.
"You said in (3) years you would be ready and that your plan would show up in Nevada, California, Illinois, Texas, New York and other cities," he wrote. "What do you mean?"
And on March 2, 2017, Nixon wrote: "You must going on a hunting trip with all those guns you are stockpiling."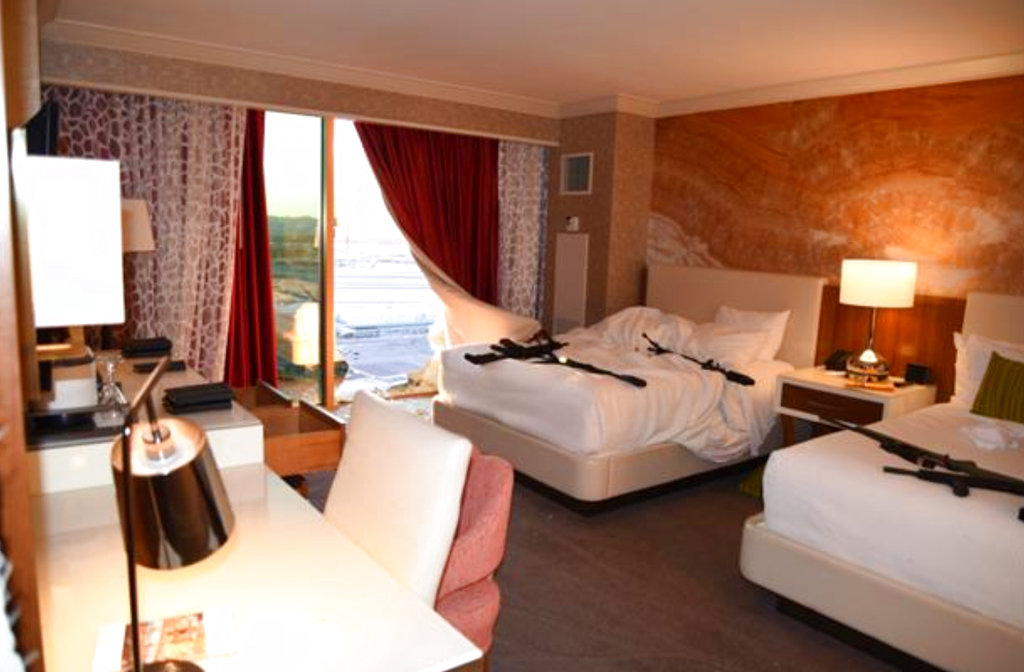 Nixon told the Review Journal he never contacted anyone about his concerned but repeatedly urged Paddock to seek help.
"You are a good person and I want you to know that I am concern about you and your wellbeing," he wrote in the May 2017 letter. "I believe you are lying to me and you are going to hurt someone or kill someone. You sound like a real mad man on the phone tonight."
The last letter came in June, just before Nixon was going back to prison for 15 monhts for a parole violation. He urged Paddock to write him while he was in custody.
"Look buddy I can get you some help," he wrote. "You need to talk to someone who know how to deal with dreams. Don't listen to what the damn dreams tell you. I will help you all I can."
The Review Journal asked the FBI about the letters and whether they'd ever spoken with Nixon. The agency replied that it "does not comment on individual interviews conducted during an investigation" and "stands behind" its summary report that concluded Paddock had gone "to great lengths to keep his thoughts private, and that extended to his final thinking about this mass murder."
[Featured image: This undated photo provided by Eric Paddock shows his brother, Las Vegas gunman Stephen Paddock. (Courtesy of Eric Paddock via AP)]