A Long Island judge  Tuesday sentenced the former fiancee of ex-cop Michael Valva to 25 years to life for the murder of Valva's 8-year-old son Thomas.
Angela Pollina was found guilty by a Suffolk County jury last month of forcing the little boy and his brother to sleep in a freezing garage in January 2020, as CrimeOnline previously reported.
Michael Valva had hosed Thomas down outside for soiling his bed before sending him and brother Anthony — both on the autism spectrum — into the unheated garage. Pollina had refused to allow Thomas to bathe inside. He died of hyperthermia.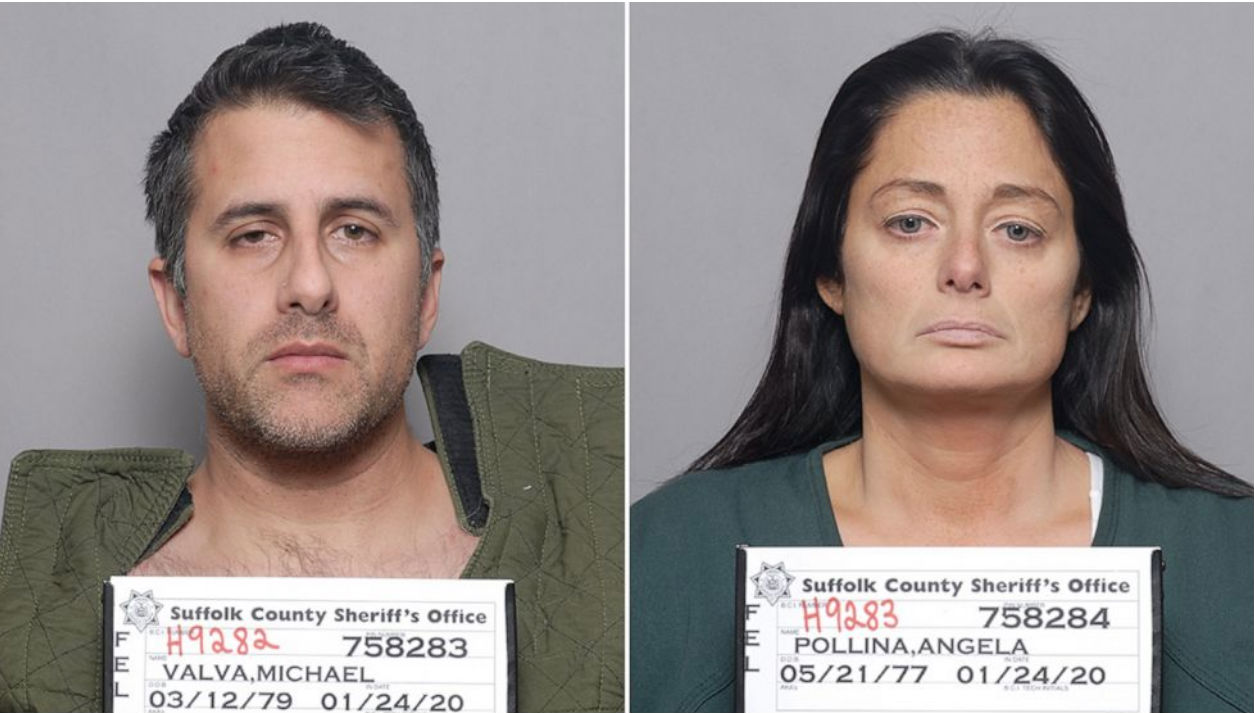 "My only regret, Miss Polina, is they don't have a garage with no heat and no mattress and no blankets and no pillows," said Suffolk County Court Judge Timothy P. Mazzei, WABC reported.
Pollina testified that she saw the abuse Michael Valva heaped on the boy that day, and even once told him to het his hand off the boy's mouth. But, she said, Thomas didn't appear to be in "immediate danger," and she had agreed with his father that he needed to stay in the garage.
"Not once did the defendant indicate in any way, shape, or form that she was sorry for what happened to 8-year-old Thomas Valva. An 8-year-old little boy who has now lost his life. Not once, did she indicate that she was simply sorry for what happened, an 8-year-old boy who lived in her house for two years. Not even sorry that he died," prosecutors said.
Michael Valva was also sentenced to 25 years to life last year.
For the latest true crime and justice news, subscribe to the 'Crime Stories with Nancy Grace' podcast.