New statements released on Wednesday from family and police regarding the search for missing Minnesota mom Madeline Kingsbury reveal the frustration — and the questions — that plague the case.
Adam Fravel, the father of Kingsbury's children, spoke out for the first time with a statement denying responsibility and complaining about "a myriad of accusations" regarding her disappearance, KAAL reported. He was the last person to see her, when they dropped off their two children at daycare on March 31.
Police had not previously named Fravel.
"During these last 12 days I have cooperated with law enforcement at every turn, including sitting down for multiple interviews with Winona County law enforcement," he said in the statement, released by his attorney. "I did not have anything to do with Maddi's disappearance. I want the mother of my 5-year-old and 2-year-old to be found and brought home safely. I want that more than anything."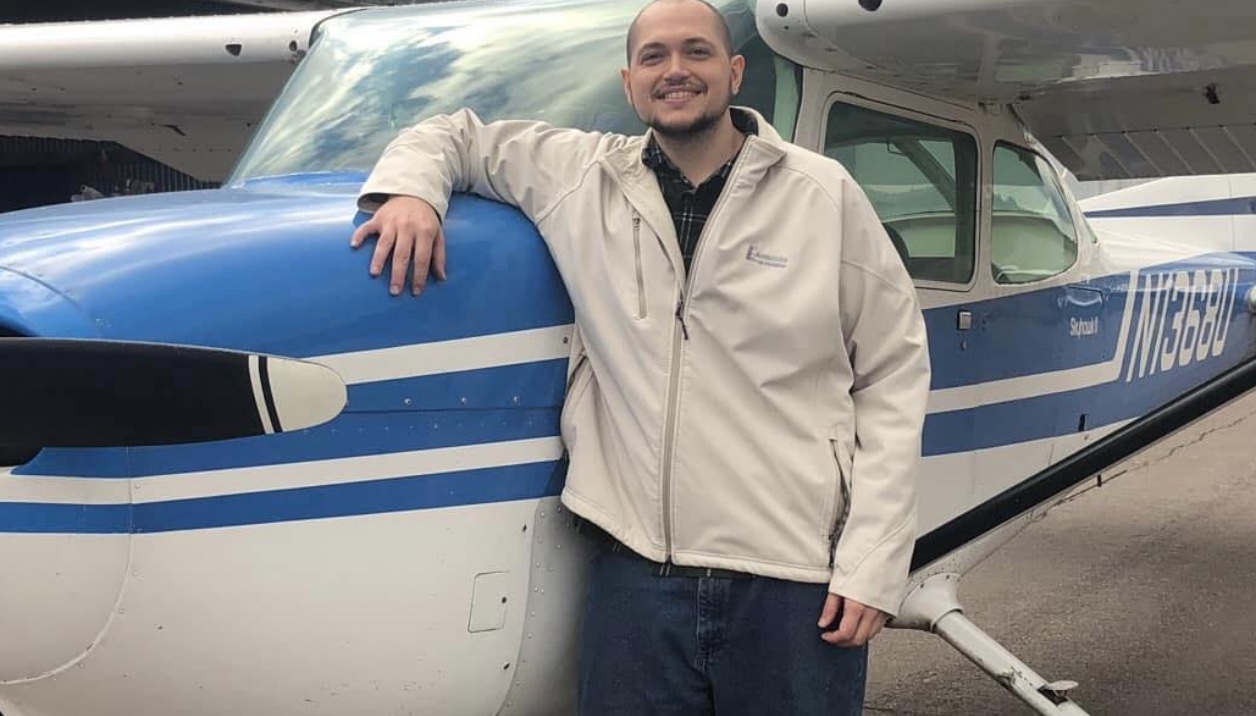 Fravel — who had split with Kingsbury although they were frequently seen dropping their two children off together, CrimeOnline's Nancy Grace reported — said that law enforcement told him to stay away from press conferences and the searches "due to safety concerns."
"However, my non-attendance and silence has been inferred by many as a sign of apathy, or worse," he said. "That could not be further from the truth. I want Maddi home and for her to be able to be with our two children. God Bless the Kingsbury family and please bring her home safely."
Fravel's story is that after dropping the children off, he and Kingsbury returned to the home, and then he left again in her van at about 10 a.m. When he returned at 1:30 p.m., she was gone, he said. Police have said the van was spotted on country roads and highways in the area between those hours. Investigators have searched the van and the home, where they found Kingsbury's phone, wallet, ID and a jacket.
She did not show up for work that day at the Mayo Clinic, where she is a clinical researcher, hasn't answered any calls or texts, and didn't pick the children up from day care. Police ended the large scale searches for her earlier this week but have continued targeted searches based on tips and evidentiary investigation.
"We have had two goals since we learned Maddi was missing. Bring her home and if warranted, hold accountable the person or persons responsible for her disappearance," Winona police said in a statement released on Wednesday. "Releasing certain information about the investigation would jeopardize our ability to achieve these goals. We understand just how much the community wants answers and we are asking everyone to be patient as the investigative process unfolds."
Meanwhile, Kingsbury's family released a statement of its own, describing the "waking nightmare with no respite" that has been their lives since Kingsbury disappeared.
"Eating is a mechanical act we force ourselves to do in order to keep our strength up so we can continue to advocate and search for Madeline," they said. "Sleep, if it comes, is fitful and fleeting. I have to think that the only thing that could come close to what we experience is the stress of combat, day after awful day."
The family said they were "overwhelmed by the dedication and tangible expressions of love demonstrated by the huge circle of warriors she unknowingly gathered around her – her sorority sisters, coworkers at Mayo Clinic and other places, fellow students from her days at Winona State, other moms and her many, many friends, acquaintances and people whose lives she's touched."
For the latest true crime and justice news, subscribe to the 'Crime Stories with Nancy Grace' podcast.
 [Feature Photo: Madeline Kingsbury/Minnesota BCA]