The remains of missing Oklahoma toddler Oaklee Snow — last seen in February at an Indiana drug house — were found  in a dresser drawer in an abandoned house in Morgan County, southwest of Indianapolis.
Roan Waters, her mother's boyfriend, has been charged with murder, two counts of neglect leading to death, and other charges related to the little girl's death. Her mother, 22-year-old Madison Marshall, faces a slew of charges including neglect resulting in death and neglect resulting in serious injury, WTTV reported.
"This child was the victim of abuse over the course of multiple days," Marion County Prosecutor Ryan Mears said. "This was not an isolated incident. The probable cause affidavit indicates that there was abuse that took place in Oklahoma, Colorado and Indianapolis. This child suffered for a very significant period of time and on February 9 the culmination of that abuse led to Oaklee tragically losing her life."'
Marshall appeared in court on Wednesday, where a judge set her bond at $200,000, Law & Crime reported.
As CrimeOnline previously reported, Marshall and Waters, 25, allegedly took Oaklee — who would have turned 2 in March — and her 7-month-old brother on January 19 from their father's home in Oklahoma and drove to Indiana, where Waters has family. There, the couple stayed at a drug house — reportedly owned by Waters' mother — until they left, abandoning the baby boy. Waters' family members retrieved the boy from the drug house and contacted child protective services.
The infant has since been returned to his father, but Oaklee's fate was unclear. Witnesses reported seeing Marshall carrying the girl out of the drug house in February, saying she appeared to be asleep or unconscious.
Marshall and Waters went to Colorado, but it does not appear that Oaklee was with them. Waters was arrested there on March 3, and Marshall was arrested on March 23 in North Carolina, after she traveled back to Indiana and then took a bus to North Carolina. She was extradited to Indiana last week.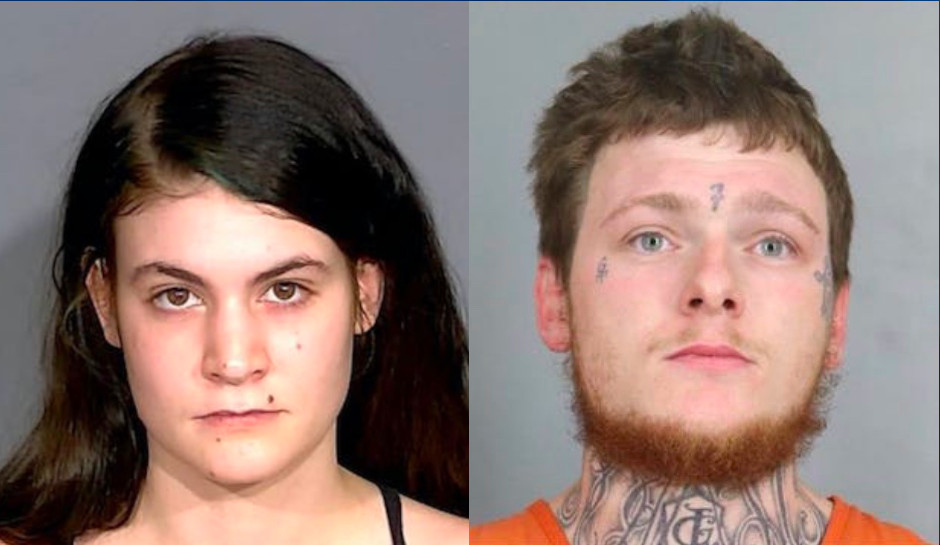 Court documents said a "hysterical and sobbing" Marshall led investigators to the abandoned Morgan County house where the badly decomposed remains of a little blonde girl were found in a dresser drawer, WTTV said. Due to the state of decomposition, the remains have not yet been positively identified, but investigators are confident they belong to little Oaklee.
The court documents say that Marshall told police that Waters frequently abused the little girl and "choked her out" on occasion. Marshall said he beat her for such inane things as "holding a fork wrong" and that the abuse reached the point where Oaklee wouldn't eat around him. When Marshall tried to intervene, she said Waters aimed his abuse at her.
Marshall told investigators that Oaklee died on February 9 after the little girl woke her mother and Waters crying because she was hungry. Marshall said Waters threw the girl on the floor and shouted at her. Later, she said, Waters called for her, and she found her boyfriend holding Oaklee as she struggled to breathe. She said she tried to call 911, but Waters slapped the phone out of her hand.
Then, she said, he wrapped Oaklee in a blanket, and the couple left the drug house, driving to the abandoned house where Waters left the body.
Marshall was wanted on charges of neglect and assisting a criminal when she was arrested in North Carolina. Waters was arrested in Colorado on outstanding warrants for child abuse, domestic assault, and battery in the presence of a minor in Oklahoma. Those charges related to past abuse of Oaklee.
Indiana officials have begun the extradition process to return him to Indianapolis to face charges there.
Officials initially said that Oaklee was 2 years old. But they now say she died in February, just before her second birthday in March.
For the latest true crime and justice news, subscribe to the 'Crime Stories with Nancy Grace' podcast.
[Featured image: Oaklee Snow/Facebook]