Police in Pennsylvania have charged two people with first degree murder in the death of school teacher and mother Rachel King, who was shot dead in her car in a Dunkin' drive thru line on April 11 with her 11-year-old son in the back seat.
King, 35, was taking her son to violin practice that morning when she stopped at a Dunkin' in Cheltenham Township, as CrimeOnline previously reported. Another vehicle followed her into the parking lot and stopped a short distance away. A man got out of that vehicle and walked up to King's car, firing multiple shots into her driver's side window before getting back into his own car and driving away.
King's son was unhurt.
Montgomery County District Attorney Kevin Steele said Wednesday that Zakkee Steven Alhakim, 33, and Julie Jean, had been arrested and charged with Hill's murder, WPVI reported. Jean, he said, had an affair with Hill's long-time boyfriend, William Hayes, last year, and when Hayes ended the relationship, Jean continued to text and call both Hayes and King. Hayes eventually obtained a protection order against her.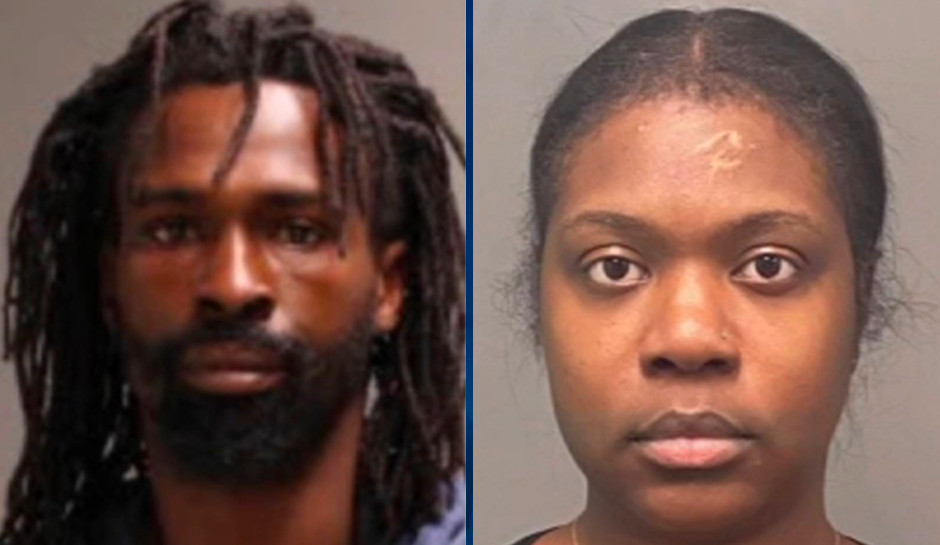 "This cold-blooded killing of Rachel King was a targeted murder of an innocent person, planned by these two defendants and horrifically carried out in front of King's son," said Steele. "It is a tragic killing of a good person, all because of an ended affair."
Prosecutors say it was Alhakim who fired the shots into King's car.
Investigators say that Jean reached out to Alhakim, who reportedly grew up with the father of her children, in mid-February, adding his number to her phone contacts at that time. In the days leading up to the murder, detectives say Alhakim stalked King at her apartment complex. On the day of the murder, he followed her from the apartments to the Dunkin', investigators said.
Police say Alhakim had a screen shot on his phone of a Google map of the victim's apartment complex, with a pin marking her residence. He also had a photo Jean holding a photo of King on his phone as well as a photo montage of her.
Investigators say that both Alhakim and Jean tried to delete information from their phones after the murder — Jean deleted 787 texts just 13 minutes before her April 12 interview with detectives — but investigators recovered the communications.
Jean and Alhakim went together to buy the vehicle Alhakim allegedly drove to the murder — a Mercury Sable — on Marchj 30, buying it in Jean's name.
On April 11, the day of the murder, Jean sent Alhakim $5 on CashApp with an emoji message that was interpreted to mean "link up, message me, no phones, that's it."
Police in Philadelphia spotted the Mercury Sable a few hours after King was killed and tried to stop it, but Alhakim sped off until he crashed into a fence. Alhakim was taken into custody.
He has also been charged with the unrelated April 7 murder of  36-year-old James "Chris" Farrell Jr. in Philadelphia. Investigators say the shell casings from that murder matched those found at the scene of King's murder.
Jean was arrested later and is being held at the Montgomery County Correctional Facility without bail. Alhakim is at the Curran-Fromhold Correctional Facility in Philadelphia.
For the latest true crime and justice news, subscribe to the 'Crime Stories with Nancy Grace' podcast.
[Featured image: Rachel King/Facebook]