Ivy Webster, 14, and Tiffany Guess, 13, were best friends. So when Ivy texted her parents to say she,Tiffany and another friend, 16-year-old Brittany Brewer, were going to a ranch in McAlester, Oklahoma, where Tiffany's stepfather was going to be working, Ivy's parents thought nothing of it. After all, she'd been before.
But when she didn't come home Sunday night as expected, they got worried. By Monday morning, the Okmulgee County Sheriff's Office issued an alert and launched a search for the two girls — and Jesse McFadden, the convicted rapist who was Tiffany's stepfather, as CrimeOnline has reported.
McFadden, who was released from prison in 2020, was due in court Monday morning in Muskogee County on charges of soliciting a minor over a cell phone and possession of child pornography, but he didn't show up. The judge issued a bench warrant for his arrest.
Deputies went to McFadden's home in Henryetta, where they found the bodies of Ivy, Brittany, and McFadden. And that wasn't all: There were four other bodies, an adult woman and three more juveniles.
Although police have not yet identified those four victims — and they say they won't until the medical examiner's work is finished — they did say that McFadden's wife and three other children were "unaccounted for."
Janette Mayo, mother of McFadden's wife, 35-year-old Holly Guess McFadden, said in a Facebook post that the other victims were her daughter and grandchildren — Holly, 17-year-old Rylee Elizabeth Allen, and 15-year-old Michael James Mayo, and Tiffany.
"My daughter loved her children and yes she married the man who killed them but she was fooled by his charm," Mayo wrote, calling Jesse McFadden "a monster."
"He lied to my daughter, and he convinced her it was all just a huge mistake," Mayo told The Associated Press. "He was very standoffish, generally very quiet, but he kept my daughter and the kids basically under lock and key. He had to know where they were at all times, which sent red flags up."
Rylee, she said, loved to paint and wanted to be a doctor. Michael and Tiffany both ran track, with Michael also playing football, and Tiffany trying out to be a cheerleader.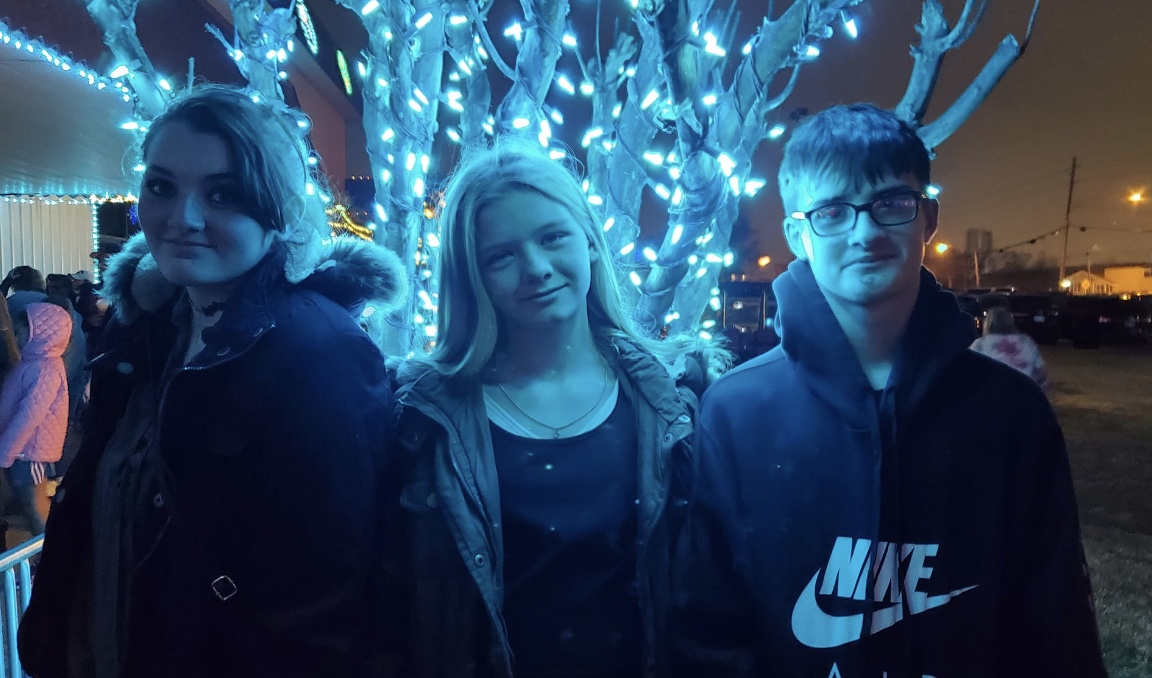 Detectives have said little about their investigation, but the victim in the solicitation case spoke with KOKI and said that McFadden had texted her Sunday night, telling her "this is all on you" for pressing the case against him, CrimeOnline reported earlier.
McFadden had been accused of having a cell phone while he was in prison and allegedly made contact with the girl, 16 at the time, in 2017.
McFadden also reportedly texted Ivy Webster's family Sunday afternoon to say the group was still in McAlester.
"I believe the girls were already gone at that point," Ashleigh Webster, Ivy's mom, told The Oklahoman.
Justin Webster, Ivy's father, told the paper he thought "the evil in (McFadden) wanted to get back at the world."
"He wanted to hurt the people that he loved most," he said. "And our daughter was best friends with Tiffany, his daughter. They were inseparable, they did everything together. And I think he just wanted to act out at the world and take as many as he possibly can."
Ivy's mother told The AP she loved to play softball and loved animals, even dreaming of being a veterinarian.
Janette Mayo said she knew Ivy and that "she was a sweet girl," but didn't know the other missing girl, Bethany Brewer. "But she must have been a sweet girl for my Tiffany to care for her," she wrote.
Brittany's father, Nathan Brewer, told KOTV that his daughter had also been to the McAlester ranch with the girls before and had recently been named Miss Henryetta. She was going to the state pageant in Tulsa in July, Brewer said.
"And now she ain't gonna make it because she's dead. She's gone," he said.
Three families are struggling to comprehend what happened. Okmulgee Police Chief Joe Prentice said in a statement on Tuesday that a news conference would be scheduled when autopsies are complete and victims have been positively identified.
"No other details will be released until that press conference," Prentice wrote. "No date or time has been selected as we do not know when the examinations will be completed."
Mayo and Justin Webster, however, said that law enforcement had told them the victims were shot to death. Justin Webster added that someone needs to be held accountable.
"The sexual (offender) registry doesn't work," he said. "I think there needs to be action taken. There needs to be repercussions, and someone needs to be held accountable. They let a monster out. They did this."
For the latest true crime and justice news, subscribe to the 'Crime Stories with Nancy Grace' podcast.
[Featured image: Ivy Webster and Brittany Brewer/Okmulgee County Police Department]