The man accused of gunning down five of his neighbors when they asked him to stop shooting off his rifle in the middle of the night has been arrested, found hiding out in home not 20 minutes from the scene of the massacre.
Officials said that at least four other people were arrested for assisting 38-year-old Francisco Oropesa, KPRC reported.
Oropesa was captured Tuesday evening near the town of Cut and Shoot, Texas, KHOU reported, and brought back to San Jacinto County overnight. He is expected to face a judge Wednesday morning.
Wilson Garcia, whose wife and 9-year-old son were among the victims of the Friday night bloodbath, said he and a friend walked over to Oropesa's house late Friday night to ask him to stop firing so close to their home because they had an infant trying to sleep, as CrimeOnline previously reported. Garcia said he suggested he do his shooting on the other side of the house.
Garcia said he and his wife, 28-year-old Sonia Guzmán, called police five times during the incident because Oropesa became increasingly threatening.
"We saw him, he was leaving his property and cocked his gun," Garcia said. "I told my wife to get inside because he cocked his gun and he might come threaten us. So my wife said, 'You go inside, I don't think he will fire at me because I'm a woman, I'll stay here at the door.'"
But Guzman was the first to die. And Oropesa walked into the house, still firing, eventually killing five of the 10 people at home that night. Garcia's 9-year-old son, Daniel Enrique Lazo, was killed, along with 18-year-old Jonathan Cáceres; Cáceres's girlfriend, 31-year-old Obdulia Molina; and 21-year-old Diana Velásquez.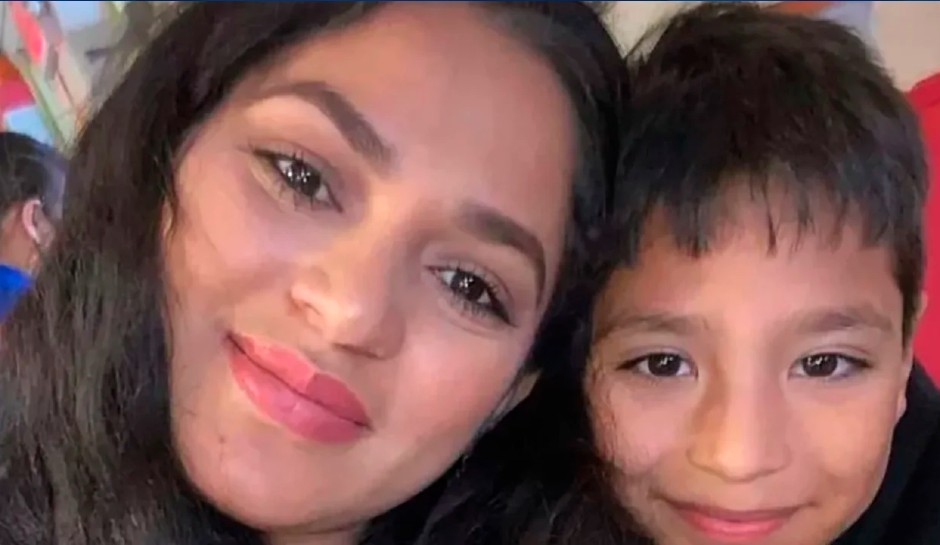 Molina and Velásquez died, Garcia said, protecting his other two children, a 2 1/2 year-old daughter and the month old infant.
The adults were all pronounced dead at the scene, and Lazo died at the hospital. Velásquez and Molina both leave behind children, sources told KHOU, four for Molina and two for Velásquez, who also left behind a partner.
Police launched a search for Oropesa, with assistance from state and federal officials, but quickly admitted they had "zero leads" and that their suspect "could be anywhere."
Tip came in late Tuesday afternoon
Officials said the FBI got a tip about Oropesa's location late Tuesday afternoon and took him into custody a little over an hour later. He was taken to the Montgomery County jail for initial processing before being transferred to San Jacinto County.
"Everybody played a very intricate part in the arrest of this coward," San Jacinto County Sheriff Greg Capers said.
Officials told KTRK Oropesa was in a closet hiding beneath laundry when officers found him. San Jacinto County Sheriff's Lieutenant Tim Kean said Wednesday morning that other people were arrested Tuesday night.
"Anybody that helped this maniac definitely has some kind of issues as far as I'm concerned," Kean said.
Kean told KPRC that Divimara Nava, 52, has been charged with hindering apprehension/prosecution of a known felon and that one of the vehicles seen at the shooting scene was registered to her. He did not explain her relationship with Oropesa.
Kean also said that Oropesa was spotted running along Highway 105 on Monday but lost track of him.
Capers said tips came in from across the country during the search and that the person who gave the tip that led to the arrest is now eligible for a reward, which reached $100,000 earlier Tuesday.
But, authorities said, they had previously searched the house where Oropesa was found — which reportedly belonged to his aunt — and don't when when or how he got there.
The victims, all originally from Honduras, will be flown back there for burial.
Various spellings and ages for the victims have been provided during the course of the investigation. These spellings and ages were provided by the Honduran government.
For the latest true crime and justice news, subscribe to the 'Crime Stories with Nancy Grace' podcast.
[Featured image: Francisco Oropesa's arrest/KHOU screenshot]