The Fulton County Medical Examiner's Office identified the woman killed in Wednesday's shooting at an Atlanta medical facility as 38-year-old Amy St. Pierre, an employee at the Centers for Disease Control and Prevention.
Deion Patterson is expected to appear in court Thursday morning, charged with one count of murder and four counts of aggravated assault, WXIA reported.
The four wounded women — ages 71, 56, 39, and 25 — have not been named.
Patterson, 24, was arrested Wednesday night after hours on the run, finally located in Cobb County, miles northwest of the Midtown location where the shooting took place. He had "commandeered" a pickup truck left running at a nearby gas station and fled the area, as CrimeOnline previously reported.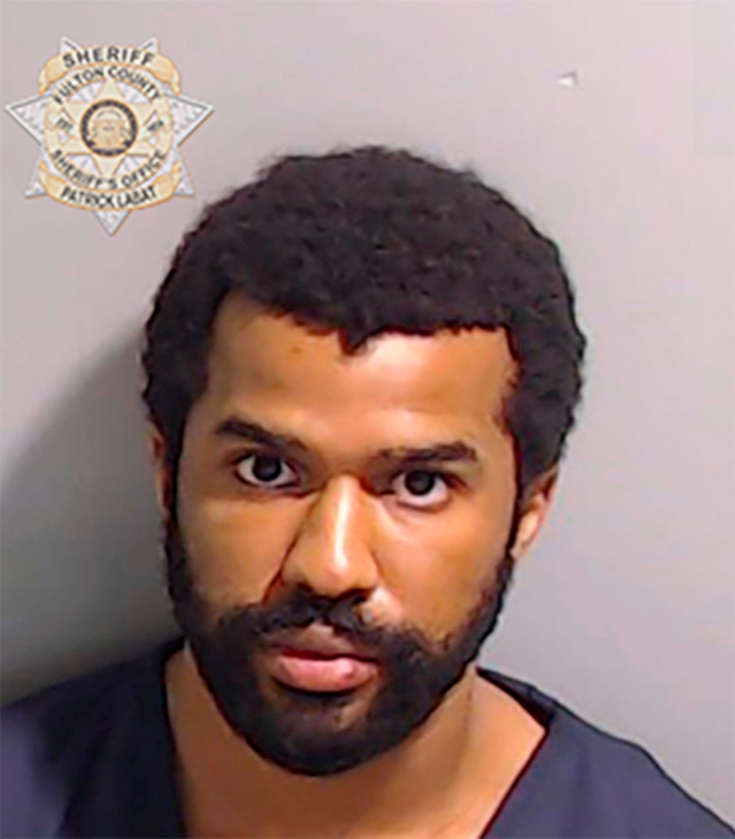 He was taken into custody without incident, police said, after officers found him apparently wandering randomly in a condominium complex not far from shopping areas and the Atlanta Braves baseball stadium.
Meanwhile, Patterson's mother, Minyone Patterson, told the Associated Press that her son had an appointment Wednesday morning at the Northside Medical Midtown building, where he was trying to get help for "some mental instability" that started on Friday when he began taking a new medication prescribed by doctors with Veterans Affairs.
Minyone Patterson, who is a nurse, said she accompanied her son, who was discharged from the US Coast Guard in January, to his appointment. She said that her son wanted Ativan, a drug used to treat anxiety or anxiety associated with depression, but the VA had refused to give it to him because they feared it would be "too addicting."
"Those families, those families," she told the AP over the phone. "They're hurting because they wouldn't give my son his damn Ativan. Those families lost their loved ones because he had a mental break because they wouldn't listen to me."
She did not say what drug he was given on Friday.
The VA declined to comment on the matter, citing patient privacy concerns.
The gunfire on Wednesday lasted for two minutes, police said, before Patterson ran out and down the street to the gas station. Businesses and schools in the area went into lockdown until about mid-afternoon, when investigators were confident he was no longer in the area. But it wasn't until shortly before 8 p.m. when Cobb County police found him.
He was taken into custody without incident, Cobb County Police Chief Stuart VanHoozer said. He was handed over to Atlanta Police and brought downtown for booking.
For the latest true crime and justice news, subscribe to the 'Crime Stories with Nancy Grace' podcast.
[Featured image: Amy St. Pierre/Facebook]