A California man drove 12 hours to his brother's home in Utah, where he shot and killed him, wounded his wife, set the house on fire, and then died in a shootout with police who were called by neighbors.
A Ring doorbell camera captured most of the incident. The extremely graphic video, provided by the Weber County Attorney, is age restricted and can only be watched on the YouTube channel.
Investigators say Jeffrey Roberts, 66, and his brother Scott Roberts were estranged when Jeffrey arrived at his brother's front door in North Ogden on April 27.
The suspect told his brother he was there to see their mother, but Scott Roberts told him she was in Missouri staying with someone else and had been for about a year.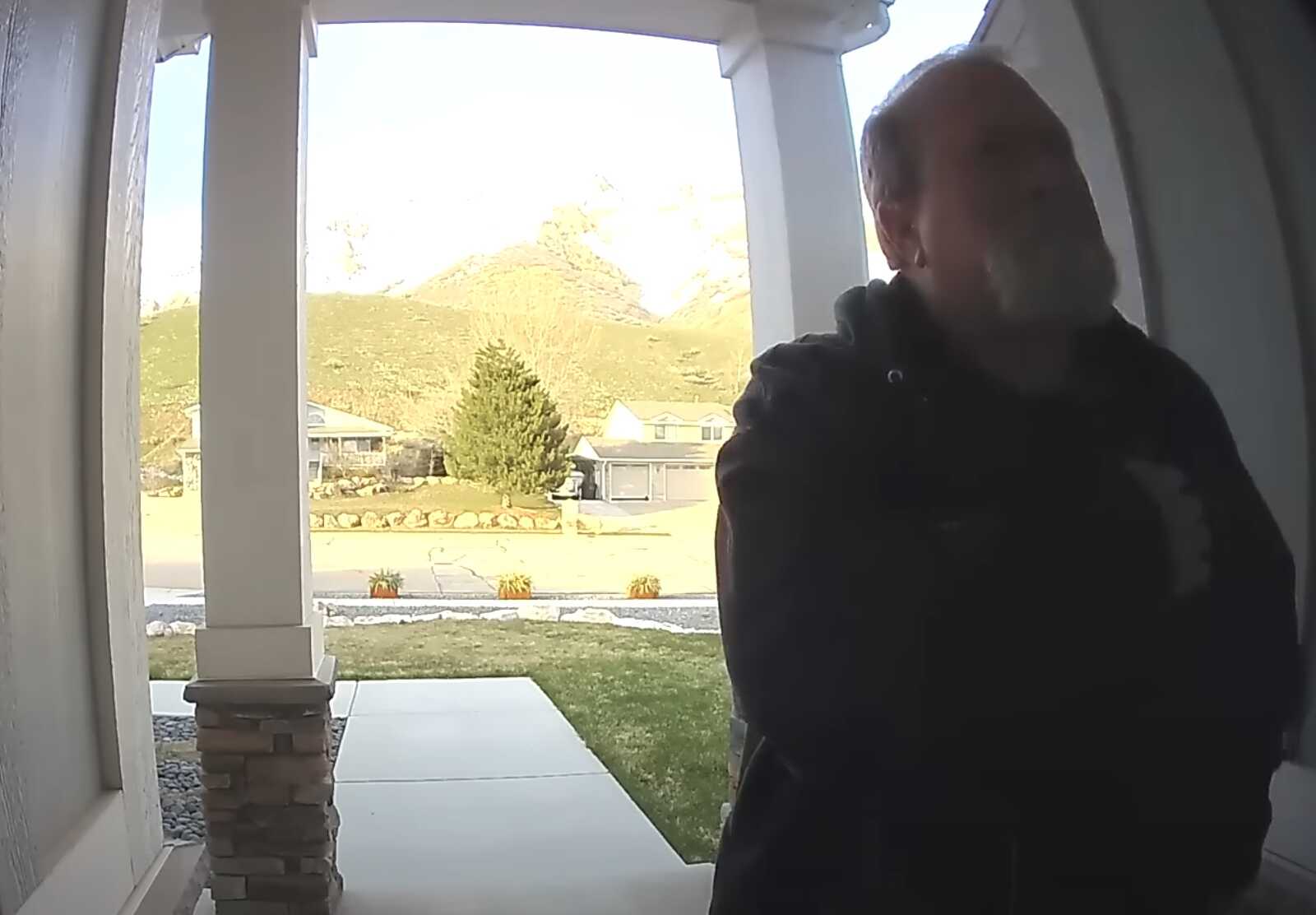 Jeffrey pulled a handgun from inside his jacket and began firing.
North Ogden police say a neighbor called 911 and reported hearing gunshots. Before police arrived, Roberts is seen leaving the house and then returning with a brown bag and a shotgun. At one point, he's on the phone, highly agitated, speaking with someone.
He reportedly opened fire on officers when they arrived, but that part was not seen on the motion activated camera. Roberts' death, however, was captured. He came out the front door firing the handgun at the three officers, who returned fire, cutting him down on the front steps of the house.
As the officers approached, thick black smoke and then flames came pouring out of the house. Investigators say Roberts had used road flares to set the house on fire, which caused extensive damage.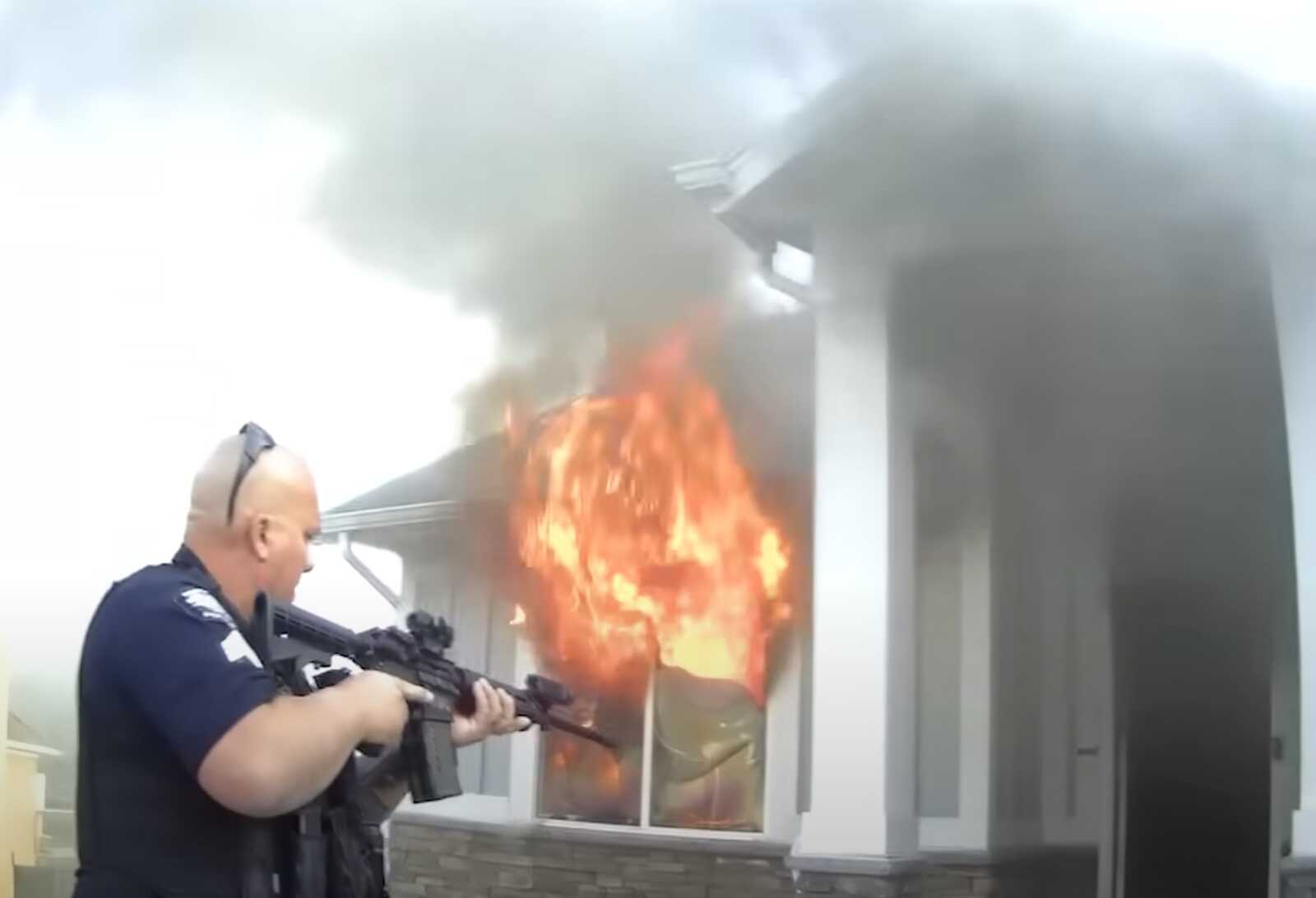 Scott Roberts' wife Jodi was seriously wounded in the shooting but survived. She lost most of her belongings in the fire, however.
The Weber County Attorney released the video containing the Ring doorbell video, the 911 call, and still images of bullet strikes on police vehicles, the home's mailbox, the neighbor's garage door, and drone views of the house after the fire was extinguished.  The video also includes body cam footage from one of the officers, the only one who was able to turn his camera on when the shooting started.
Investigators said Roberts was armed with a 9mm handgun and 23 loaded magazines along with a 12 gauge shotgun and more than 150 shotgun shells.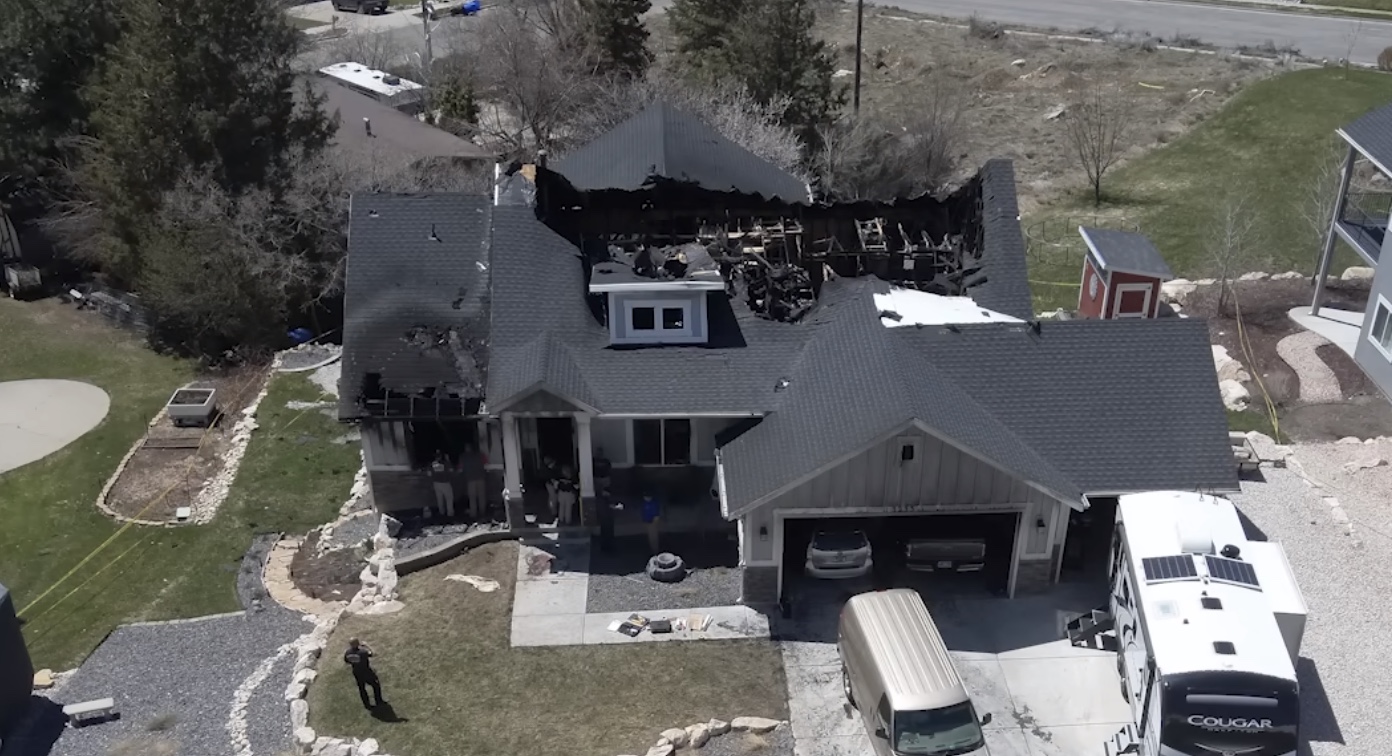 According to KNBC, friends at Jeffrey Roberts' Long Beach home said he believed his brother was taking advantage of their mother's estate.
Friends of Scott Roberts in Utah, however, said he was a beloved member of the community, KTVX reported. Members of that community gathered on Saturday with North Ogden police and other officials for a candlelight vigil and a meal to honor Scott and salute the officers who responded.
Kelsey Turner, the couples' daughter, wrote on a GoFundMe that her mother survived "because my dad fought my uncle and told my mom to run."
For the latest true crime and justice news, subscribe to the 'Crime Stories with Nancy Grace' podcast.
[Featured image: Scott and Jodi Roberts/GoFundMe]