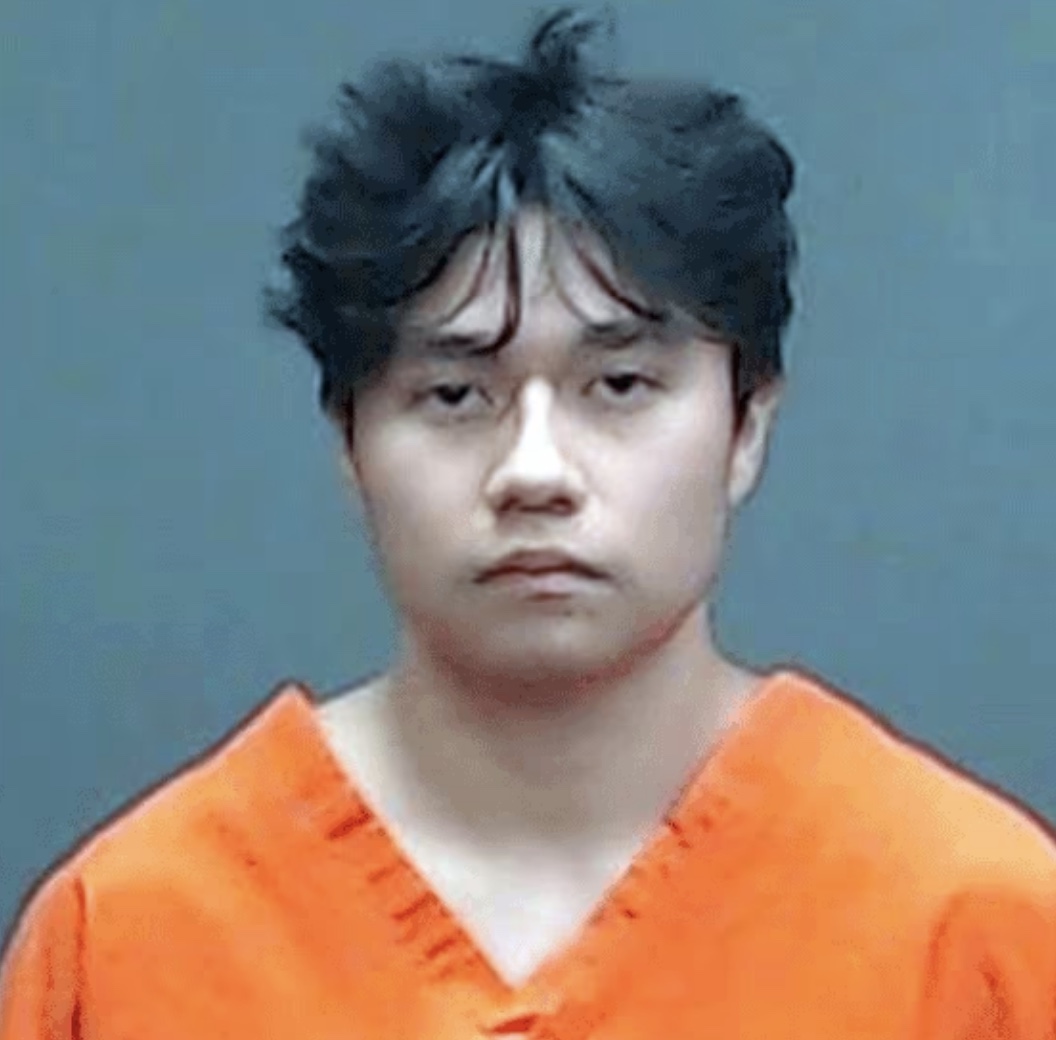 A Texas teenager accused this week for murdering his parents, sister, and brother allegedly told a man who confronted him inside the home that he killed them because they were cannibals and were going to eat him.
Cesar Olalde, 18, is charged with killing his mother, Aida Garcia-Mendoza; father, Reuben Olalde; older sister Lisbet Olalde; and younger brother, Oliver Olalde, KSLA reported. Investigators said that Garcia-Mendoza was shot "repeatedly," and Oliver Olalde is under 10 years old.
Police called to a house in Lemon Acres in Nash on Tuesday were greeted by a man who ran outside and told the officers Olalde was inside and had told him he killed his family. Officers immediately called for backup and set up a perimeter around the house.
Negotiators arrived and persuaded the teen to come out and surrender.
Friends and neighbors told police that Olalde lived at the house with his father, mother, older sister, and younger brother. A probable cause report said officers found the four bodies in the home's bathroom, but they found shell casings in several locations as well as blood splatter on multiple surfaces. Investigators said it appeared Olalde shot the victims in different part of the house and dragged their bodies into the bathroom.
Joseph Flieder, the man who met police when they arrived, told investigators he worked with Olalde's sister Lisbet at a church and that she had not shown up for work. When other friends and family members called the church looking for her, Flieder said he and his wife went to the Olaldes' home to check on her. No one answered the door, but while they were there, Flieder said, another member of the family arrived, and the two of them forced their way inside.
Once inside, Olalde confronted them while brandishing a gun. Flieder said Olalde told him he believed his family members were cannibals and that they intended to eat them. so he killed him. Flieder said Olalde repeatedly pointed his gun at him while they talked and at one point brandished a knife as well.
The probable cause report says that Olalde himself called 911 and said he "pulled the trigger," killing his four family members, identifying his father by name.
Olalde was booked on capital murder charges, assigned a public defender, and given a $10 million bond.
For the latest true crime and justice news, subscribe to the 'Crime Stories with Nancy Grace' podcast.
[Featured image: Reuben Olalde, Lisbet Olalde, Aida Garcia-Mendoza, and Oliver Olalde/GoFundMe]