A Utah medical examiner has released the autopsy report for Tammy Daybell to the Fremont County Sheriff in Idaho, more than a year after authorities exhumed her body amid concerns about the welfare of Tylee Ryan and JJ Vallow, the children of Chad Daybell's new wife Lori Vallow, who he married just weeks after Tammy's sudden death at age 49 in October 2019.
The Fremont County Sheriff said in a press release Thursday that the office would not be releasing the autopsy results, as they are considered evidence in an ongoing criminal investigation. Chad Daybell and Lori Vallow are both behind bars awaiting trial on felony charges connected to the disappearance and death of 16-year-old Tylee and  7-year-old JJ, whose bodies were found on Chad Daybell's property in Salem, Idaho, in June.
In March, before the children's bodies were found, EastIdahoNews.com obtained an essay that Daybell had published in a newsletter connected to his so-called doomsday prepper group, 12 days after Tammy's death. In the essay, excerpted below, Daybell wrote that Tammy had communicated with him from beyond the grave, indicating to him "that my life has two parts that were planned even before I came to earth."
According to EastIdahoNews.com, the essay itself also has two parts. The text appears to have been sent by a source with access to the newsletter, but the news outlet only obtained the first half of the essay, which ends with the above statement, followed by "She told me …."
EastIdahoNews is asking for anyone with the second part of the essay/newsletter to contact reporter Nate Eaton at neaton@eastidahonews.com.
You can also contact Ellen Killoran at ekilloran@crimeonline.com.
In both cases, sources can remain anonymous.
ORIGINAL STORY: Published March 4, 2020
The stepfather of two missing Idaho children made a significant increase to his wife's life insurance policy shortly before she died suddenly this fall, sources have said.
According to East Idaho News, multiple unidentified sources said that Chad Daybell substantially increased at least one of Tammy Daybell's life insurance policies, just days before she died in October. Daybell married Lori Vallow, whose children have both been missing since September, just weeks later.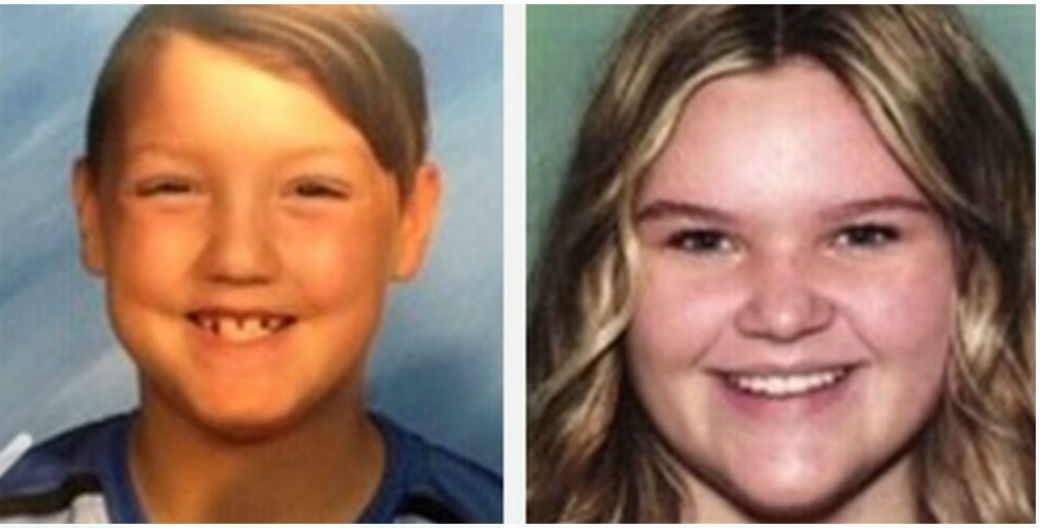 East Idaho News obtained court documents showing that Daybell received $430,000 dollars from multiple life insurance policies after his wife died. And a friend of one of his children, who requested anonymity, told the news outlet that Daybell's quick marriage to Vallow came as a surprise to his children.
The friend shared a conversation she had with Daybell's son shortly after Tammy Daybell's death.
"We were talking about how his family is doing and he told me his dad remarried," she told East Idaho News.
"I thought it was a joke because he kind of laughed about it afterward. I laughed and he said, 'No, I'm serious. My dad went to Hawaii on a business trip and met a widow and they just got married.'"
How do you protect your children from predators? Join Nancy Grace and a team of world-class experts for the online course 'Justice Nation: Crime Stops Here'.
Multiple earlier reports, some citing email correspondences involving Chad Daybell, have indicated that he and Vallow were familiar to each other before both of their spouses died in 2019.
The son then made a cryptic comment about his father, apparently without elaborating.
"I'll never forget he said, 'My dad's not a bad guy – he's just done some bad things,'" the friend said.
Other sources noted that Tammy Vallow's memorial service seemed to have hastily come together, and said a casket wasn't present.
According to the report, Daybell published an essay in 'Moving in the LDS-AVOW (Another Voice of Warning) Global Initiative Newsletter about Tammy's death, nine days after she died.
"My dear wife Tammy passed away in her sleep early Saturday, October 19. When I awoke at around 6 a.m., it was clear she had been gone for several hours," he wrote in the essay, titled "Moving into the Second Half of My Life."
"It came as a shock. I couldn't believe I hadn't been awakened somehow, but all indications are that her spirit simply slipped away during the night. Her face looked serene, with her eyes closed and a slight smile. It was devastating to discover her that way, but I'm so grateful that her death was peaceful."
Daybell also wrote that Tammy had communicated "several messages" to him.
"I'm in the process of implementing what she has told me to do. She has indicated that my life has two parts that were planned even before I came to earth."
Vallow's children, 17-year-old Tylee Ryan and 7-year-old Joshua "JJ" Vallow, remain unaccounted for nearly two weeks after her arrest in Hawaii on child abandonment charges on February 20. She is scheduled to return to Idaho on Thursday and appear in court on Friday.
Read More:
'I will be back': 'Doomsday' stepdad Chad Daybell vows to break silence on missing children soon
'Lori what the $#!# happened': Text messages show 'cult' mom Lori Vallow refusing to answer questions about husband Charles Vallow's death; leaves his sons in the dark for DAYS
Missing Tylee Ryan's aunt says Lori Vallow waited WEEKS to inform relatives of Joseph Ryan's sudden death
'Cult' mom Lori Vallow didn't attend husband's funeral; son says he doesn't believe story about Charles Vallow's death and fears for his own safety
For the latest true crime and justice news, subscribe to the 'Crime Stories with Nancy Grace' podcast.
Join Nancy Grace for her new online video series designed to help you protect what you love most – your children.
[Feature image: Chad and Tammy Daybell/Facebook]