Melanie Gibb has been in hiding since Idaho police launched a missing persons case into the disappearance of cult mom Lori Vallow's children, Joshua "JJ" Vallow, 7, and Tylee Ryan, 17. Gibb knows both Vallow and her new husband, Chad Daybell, and when the tales of disappearances and deaths began surfacing, she was afraid.
"When you realize the people that you know and you're close to and love have been involved in something that has to do with people dying, you start to think, 'Oh my gosh, are they going to come after me?'" Gibb told Nate Eaton of East Idaho News in her first interview. "Everything closes in, and you start to think about your own safety … (and) what really happened, and could this really be true?"
Vallow is in jail in Madison County, Idaho, awaiting trial on child desertion charges, as CrimeOnline has reported. JJ and Tylee have not been seen since September, and Vallow has so far refused to say where they are.
How do you protect your children from predators? Join Nancy Grace and a team of world-class experts for the online course 'Justice Nation: Crime Stops Here'.
Gibb said she met Daybell some years ago at a religious conference where the self-published author was talking about his visions, dreams, and the end times. Then, nearly two years ago, she met Vallow while teaching a class at the Church of Jesus Christ of Latter Day Saints in Gilbert, Arizona, where both women lived at the time.
"She was very excited to hear the things I was teaching, so when I went out to the hallway, she came up to me and introduced herself," Gibb said. "She told me about a lot of personal experiences she had that were spiritual in nature, and we just hit it off."
Not long after that, Vallow and Gibb traveled to a conference in St George, Utah, where Daybell was speaking. Vallow introduced herself to Daybell, Gibb said, and the two "started talking about these different beliefs that are not something you learn in church." They exchanged phone numbers and began speaking every day. Daybell told Vallow they'd known one another in multiple past lifetimes and been married many times, she said.
Daybell came to Arizona, and his relationship with Vallow grew deeper. The two had separate phones for their conversations with one another. Gibb said she suggested the two divorce their partners, but Vallow said that wasn't possible, that they were "not allowed to" because of information they were receiving "from the other side of the veil."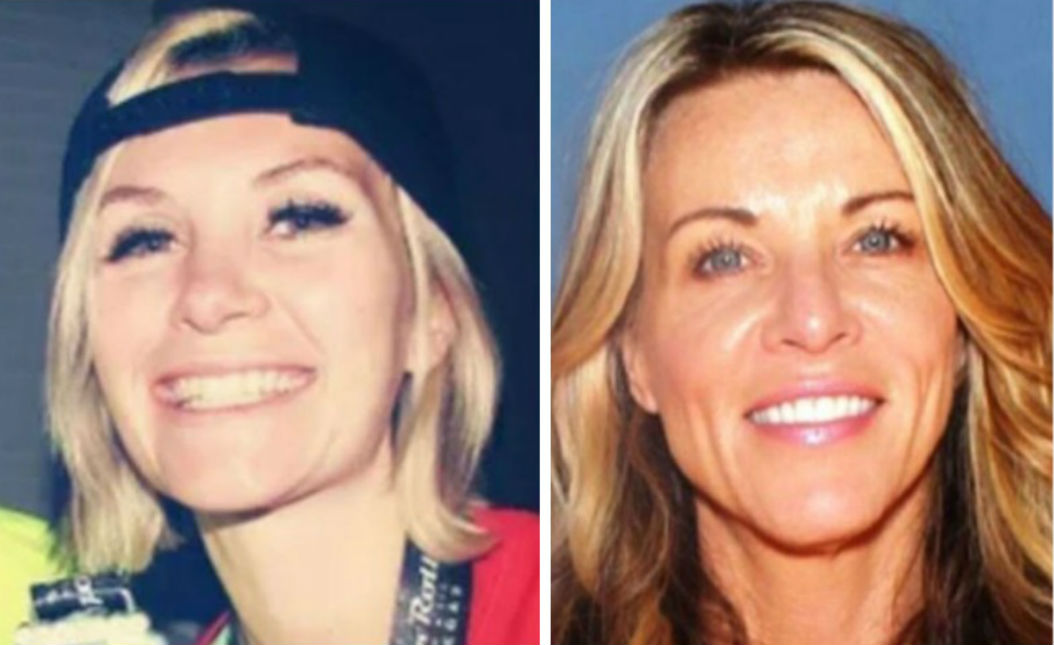 Gibb said she listened a lot to Daybell's teachings, "not 100 percent" believing them. She met Vallow's husband, Charles Vallow, who was shot and killed by Vallow's brother Alex Cox last summer, reportedly in self-defense. Cox himself died in December. She knew Cox, and Vallow's niece, Melani Boudreaux (now Pawlowski), describing them as a good group of friends, even though she described Daybell's and Vallow's beliefs as a "little unusual."
Some of Daybell's teachings began to alarm Gibb, she said, adding that she thought Vallow also had a "little bit of doubt."
"Two to three times, she said to me, 'If Chad is Satan, he sure is a good one,'" Gibb said. "That tends to lead me to believe she wasn't 100 percent convinced either."
Vallow's apparently weren't enough to stop her from being "sealed" to Daybell — a Latter-Day Saints teaching that spousal relationships continue after death if a couple is sealed in the temple. Church rules say that a spouse cannot be sealed to a second spouse if they are legally married to a living person.
"(Lori said) they felt they were sealed by those on the other side of the veil that had the authority to do that," Gibb said. "She said it was OK they did this because they had been married so many times before, that their (current) spouses would understand someday."
Gibb was not convinced. She told Eaton she's speaking out now because she wants the truth to be known, and Daybell's doctrines and teachings aren't Christian.
"It's not doctrine that comes from Jesus Christ – it comes from the Adversary (devil)," she said.
Watch Part 1 of Melanie Gibb's interview on East Idaho News, and read about Part 2 on CrimeOnline.
For the latest true crime and justice news, subscribe to the 'Crime Stories with Nancy Grace' podcast:
Join Nancy Grace for her new online video series designed to help you protect what you love most – your children.
[Featured image: Lori Vallow and Chad Daybell/Rexburg Police Department]