A former friend of Lori Vallow says that Lori and her husband Chad Daybell were open about their romantic relationship while Daybell was still married.
Melanie Gibb, who knew Vallow and her family when they lived in Arizona, said in an interview with East Idaho News that Vallow incorrectly predicted that Daybell's wife Tammy Daybell would die in a car crash before Vallow moved to Idaho to be with him — a move that Daybell pressured Vallow into, the friend claimed.
"She said she thought Chad would come to be with her in Arizona, and then she said, 'I changed my plans. I think I'm supposed to be up there [in Idaho]. He says I'm supposed to be up there, but I need to get my own answer to find out if I'm supposed to be there,'" Gibb told the news outlet.
"She was uncomfortable with it. She believed that Tammy was going to pass away, though, before she got up there," Gibb said. "That didn't happen. She didn't pass away before (Lori) got up there."
Gibb told East Idaho News that she went to Rexburg to visit Vallow during the third week of September, and saw no sign of Vallow's 17-year-old daughter Tylee Ryan, who has not been seen since early September.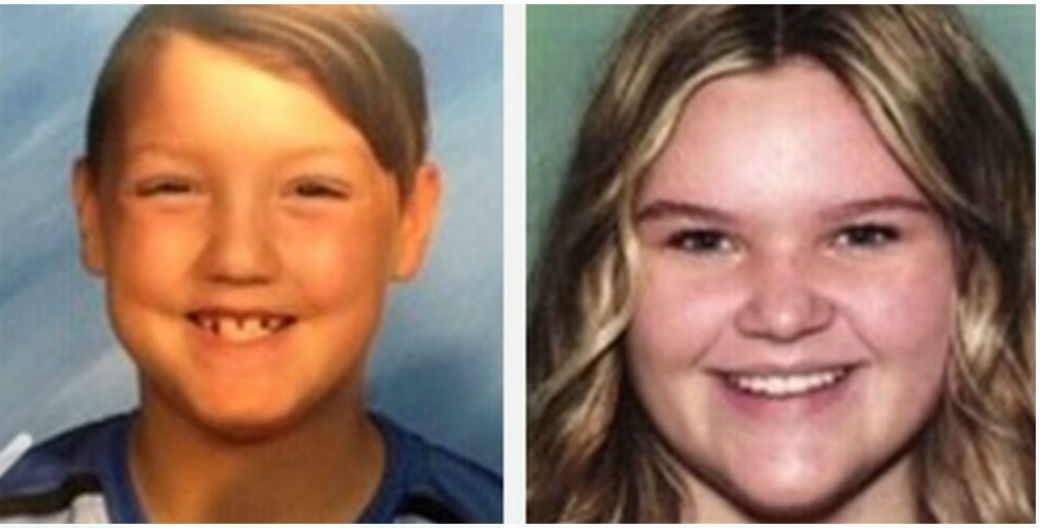 "I was told she was at (BYU-Idaho)," Gibb said in the interview.
"I knew that Tylee had her GED, which she got when she was 16 or 17 … There were definitely question marks. It didn't feel real. It didn't feel like the truth. I didn't know what to say about it. I wouldn't assume that she had done something to her. It was unusual."
According to Gibb's account, she, Vallow and Daybell went to Brigham Young University-Idaho campus during Gibb's visit, but she did not mention in the interview why they did not visit with Tylee, if she was purportedly at the university at that time. Gibb did say that Daybell and Vallow shared public displays of affection as they walked on the campus, and that she questioned Vallow about it.
"I said, 'Aren't you worried that people are going to see you?' She says, 'Well, Tammy doesn't come out a lot.' … They said a lot of people that knew Chad didn't know what Tammy looked like because they didn't do a lot of things together."
Tammy Daybell died at home on October 19. Initially, authorities determined that she died of natural causes, but following the string of deaths and disappearances tied to Vallow and Daybell, police exhumed Tammy Daybell's body for further examination. The autopsy results are still pending. Chad and Lori married in Hawaii shortly after Tammy's death.
Gibb told East Idaho News that Lori believed Chad Daybell received "revelations," and had told Lori before her former husband Charles Vallow's death that Charles was possessed by a man by the name of Ned Snyder.
"I was in her house when that phone call came in, and he described to her that Charles was no longer Charles, that this unclean spirit that was friends with Charles on the earth … had now passed on, and now he is this unclean spirit on the earth roaming around, and he's attached himself to Charles and now he has entered his body and taken over it," Gibb says. "So he's not really Charles anymore. He's now this guy named Ned Snyder."
Lori Vallow's brother Alex Cox fatally shot Charles Vallow in July, claiming self-defense. He was never charged in the shooting death, and died himself in December. Authorities have since determined that Cox died of natural causes.
Gibb said that Vallow told her she believed her 7-year-old son JJ was a zombie, and that she sent him to live with his biological grandparents in Lousiana. But just after Thanksgiving, once police had visited Vallow's home for a wellness check and discovered the children missing, Gibb said Daybell called her, and told her not to pick up the phone when the police called. Allegedly, Daybell and Vallow had lied to police that JJ was staying with Gibb, and wanted her to lie as well.
Gibb claimed Vallow then asked her to pretend she had taken JJ to a movie.
"She said, 'I told the police that you were at 'Frozen 2' with JJ." Gibb said. "(Lori said), 'Get your cell phone out and take a picture of random kids running around to make it look like you (have) him with you.'"
Gibb told East Idaho News that she refused to lie on Vallow and Daybell's behalf.
Vallow is now in jail in Idaho awaiting trial on felony child desertion charges. Daybell has not been charged in relation to the children's disapperance, but the Idaho Attorney General's office is reportedly aiding prosecutors in a probe to determine if Vallow and/or Daybell had any involvement in Tammy Daybell's death.
Watch Melanie Gibb's full interview on East Idaho News.
READ MORE:
'Tylee and JJ needed to die': 'Cult Mom' Lori Vallow believed her children were zombies, relative says [Report]
'Red flag' missed? Police share new details about Tammy Daybell's death, 'paintball gun' attack days before
Idaho judge SLASHES Lori Vallow's bail as children remain missing; will 'Doomsday' mom walk out of jail today?
Chad Daybell made 'significant' increase to wife's life insurance policy DAYS before her sudden death; son says dad has 'done some bad things': Report 
'Lori what the $#!# happened': Text messages show 'cult' mom Lori Vallow refusing to answer questions about husband Charles Vallow's death; leaves his sons in the dark for DAYS
Missing Tylee Ryan's aunt says Lori Vallow waited WEEKS to inform relatives of Joseph Ryan's sudden death
'Cult' mom Lori Vallow didn't attend husband's funeral; son says he doesn't believe story about Charles Vallow's death and fears for his own safety
Click here to read all of CrimeOnline's coverage of the Vallow case. 
For the latest true crime and justice news, subscribe to the 'Crime Stories with Nancy Grace' podcast.