New documents appear to show that the husband of Lori Vallow's niece was concerned for the safety of Vallow's two children after learning about his wife's religious beliefs.
East Idaho News obtained court documents connected to a custody case involving Brandon Boudreaux and his ex-wife Melani Boudreaux Pawlowski, Vallow's niece. Melani had asked a judge to hold her ex-husband in contempt of court for allegedly making false statements. Boudreaux's response, obtained by the news outlet, includes an exhibit from what he says is documentation written by Ian Pawlowski, referencing things Melani had told her him about her religious beliefs — beliefs she purportedly shares with Vallow and her husband Chad Daybell.
Vallow's two children, 17-year-old Tylee Ryan and 7-year-old Joshua "JJ" Vallow, have not been seen since September, and Vallow is behind bars in Idaho facing felony desertion charges.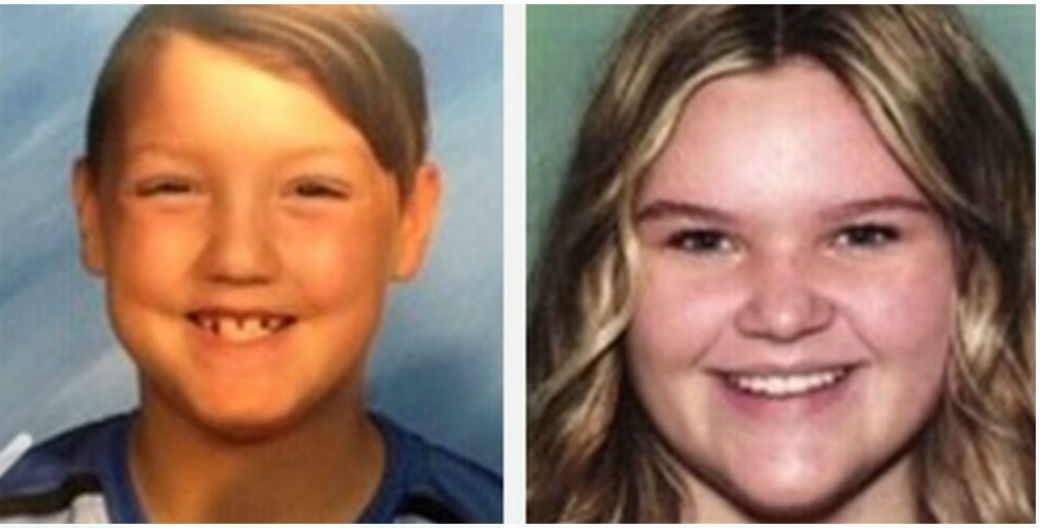 According to the report, Pawlowski was interviewed by and cooperated with police in regards to the missing children's investigation, and drafted some kind of memo for his lawyers documenting his conversation with police.
It is unclear how Boudreaux's obtained this memo, but multiple sources told East Idaho News that the document came from Pawloswki's computer. The report does not explain how Boudreaux accessed it.
In the document, Pawlowski recounts conversations he had with his wife about her religious beliefs. He wrote that Melani told him that she believes people become "zombies," described as "human bodies that have had their original spirits forced from them and have been possessed."
Melani reportedly told her husband, in his words, that "Spirits can be pushed from their bodies during traumatic events or deadly injury. Spirits pushed out are trapped in limbo as the body they're tied to is still living but cannot be occupied by them anymore.
She also purportedly told him that her former husband, Boudreaux, "had been possessed by a demon or another dark entity sometime after June [2019]. She was told either through revelation or by Chad … that something needed to happen to (Boudreaux) in order for his spirit to progress and for the Lord's plan to continue. She didn't take well to the idea of her husband dying as part of the Lord's plan, but didn't think action would be taken by anyone."
Melani also purportedly said that she thought Vallow and Daybell may have been behind an alleged attempt on Boudreax's life, when someone in an SUV shot at him while he was driving in Arizona. Boudreaux has said he suspects Vallow's brother Alex Cox was the gunman. Cox admitted to fatally shooting Vallow's former husband Charles Vallow in July 2019, claiming self-defense. Cox died in December of unknown causes, and authorities are still investigating.
According to the documents, Pawloski wrote that Melani had said Vallow and Daybell told her that Tylee and JJ had become zombies and were possessed.
"She shared concerns that she's been told Brandon needed to die and that may indicate that Tylee and JJ needed to die as well … She told me she was worried that [Alex Cox] may have had to 'take care' of the kids. She explained that [Alex Cox] had great faith and never wavered in his trust in the Lord. No task would be too difficult or too great for him."
Pawloski wrote that he went to police with his ex-wife, who said she too was concerned.
"[I was concerned] that Tylee and JJ may be in serious danger if Melani's fears have any validity," Ian allegedly wrote. "If shooting at Brandon was indeed based on the idea that he was no longer actually Brandon and needed to die as part of the Lord's plan, then the kids' lives could be forfeited based on the idea that they're not really Tylee and JJ anymore."
Garrett Smith, Ian and Melani Pawlowski's attorney, appeared to discount some of what Ian himself purportedly wrote. The lawyer told East Idaho News that Melani does not believe in much of what she is said to have told Ian, but was simply describing some religious ideas to him.
"Melani has no knowledge of who shot at Brandon. She has no information of who did it and does not profess to," Smith says. "She absolutely does not know where JJ and Tylee are. She's done three interviews with the FBI and she would be in deep waters if she lied to them about that. She is like everybody else. She would love to know where those kids are and she hopes they are safe."
Read more:
'Red flag' missed? Police share new details about Tammy Daybell's death, 'paintball gun' attack days before
Idaho judge SLASHES Lori Vallow's bail as children remain missing; will 'Doomsday' mom walk out of jail today?
Chad Daybell made 'significant' increase to wife's life insurance policy DAYS before her sudden death; son says dad has 'done some bad things': Report 
'Lori what the $#!# happened': Text messages show 'cult' mom Lori Vallow refusing to answer questions about husband Charles Vallow's death; leaves his sons in the dark for DAYS
Missing Tylee Ryan's aunt says Lori Vallow waited WEEKS to inform relatives of Joseph Ryan's sudden death
'Cult' mom Lori Vallow didn't attend husband's funeral; son says he doesn't believe story about Charles Vallow's death and fears for his own safety
Click here to read all of CrimeOnline's coverage of the Vallow case. 
For the latest true crime and justice news, subscribe to the 'Crime Stories with Nancy Grace' podcast.