Letecia Stauch, a Colorado woman behind bars awaiting trial for the death of her 11-year-old stepson, maintains her innocence, although she's been charged with first-degree murder and a slew of related felonies.
In an exclusive interview with CrimeOnline, Stauch, who's currently incarcerated at the El Paso County Jail in Colorado, alleged that her estranged husband, Albert Stauch, the father of Gannon, "should be in jail for manslaughter."
Although she didn't give specifics on why Albert Stauch deserves a manslaughter charge, she did claim that he owed someone named "Edgar" money, which led to Gannon's disappearance.
As CrimeOnline previously reported, Gannon Stauch vanished on January 27 after staying home from school. Letecia Stauch was the last person to see him before he disappeared, and she claimed he left on foot for a friend's house and never returned home.
Security cameras in the Colorado Springs Lorson Ranch neighborhood, where Gannon lived, didn't show Gannon leaving home during the time Stauch claimed.
Doomsday death & deception: Nancy Grace investigates "Cult Mom" Lori Vallow. Inside sources reveal brand new bombshell information. Click here to watch.
In March, authorities found Gannon's remains under a bridge in Pace, Florida, shortly after Letecia Stauch was arrested and charged in connection with the case.
According to Letecia Stauch, however, she has been covering for others, hoping that the "full truth" that's "not sugarcoated" would come out.
"Him [Albert Stauch] and Edgar was getting into it. Because he owed Edgar some money. We had the money that should have been paid from the cruise," Stauch explained. 
"Albert made a stupid decision, you know, it just wasn't, you know, a good situation. So, you know, he told me a story to tell [the police]. You know, and I just didn't know what to say."
Stauch also claimed that her estranged husband told her "she didn't have a child to lose" and that he had many law enforcement and military officials that could assist if she "didn't snitch."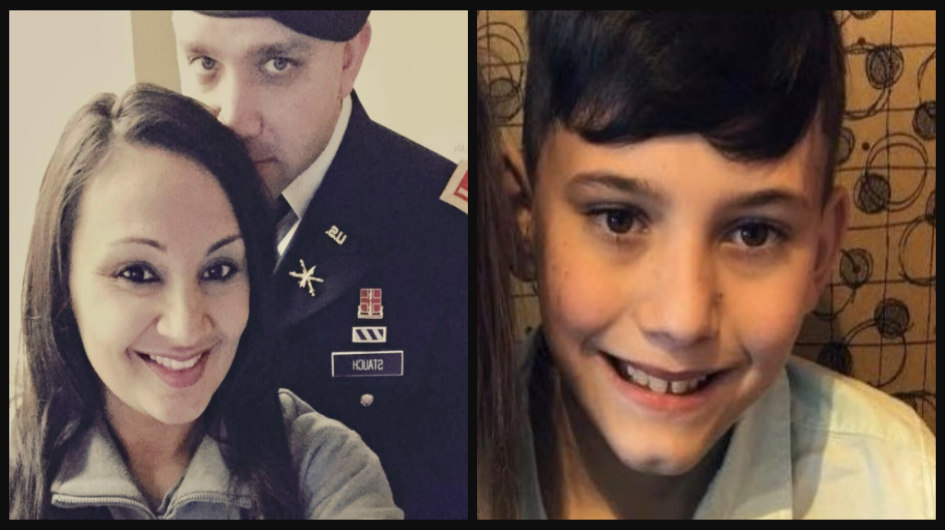 Letecia Stauch explained that she went along with what her husband said because he claimed he would "pull some strings" to help her out.
"Where they [the police] messed up is [January] 27. He was on a train. You see what I'm saying? I'm thinking that that's their thing, but, but it's not because they came to my house with hours of body cam. There was nothing. Like, you check my car on the body cams, you take everything. You [law enforcement] just don't like it. There was no way, you know what I mean?

"Their timeframe, it was all wrong because they couldn't figure it out. Where was he [Gannon]? He truly was gone. He was with Edgar."

"He should be here for manslaughter because it was on January 28th. That's why the police didn't have anything…Albert came in on the 28th from the airport and was like in a moment of rage. I mean, I could be on the low end and I could say, you know, he should be here for murder, but I'm not, I'm saying that it should be, I guess manslaughter would be the right thing." 
Stauch added that she wouldn't reveal the true identity of Edgar, which could possibly be a pseudonym, because he has "dangerous affiliations."
CrimeOnline could not independently verify the validity of Stauch's claims. Sgt. Mynatt with the El Paso County Sheriff's Office said there is an active gag order in the case and could not confirm if Letecia Stauch made a report with law enforcement.
Albert Stauch has not been named a suspect or a person of interest in the case. Last month, he broke down during a memorial for his son, held in Florida.
"I just wish my angel wasn't in heaven," Albert Stauch said. "Only after the memories came spilling in from his classmates and friends, did I really understand the impact my son had."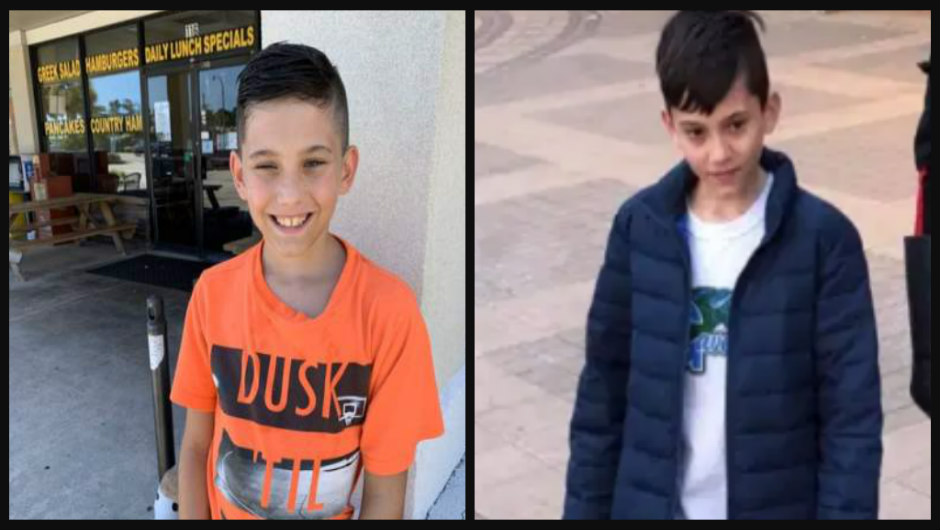 Meanwhile, El Paso County officials announced earlier this year that they have numerous pages of discovery that point to Letecia Stauch as being the primary suspect in the boy's murder.
For the first-degree murder charges, prosecutors allege that Stauch "unlawfully, feloniously, and knowingly caused the death of Gannon Stauch, a child who had not yet attained twelve years of age, and the defendant was in a position of trust with respect to the victim."
During a court hearing on March 11, El Paso County prosecutor Michael Allen said that authorities have at least 107 search warrants against Stauch. According to an arrest affidavit, Letecia Stauch brutally attacked and killed her stepson inside his bedroom on January 27.
Despite a neighbor who said his home security video showed Letecia Stauch leaving with Gannon on the morning of January 27 and later returning home alone, investigators believe that "Gannon likely did return home with Letecia that afternoon," and died inside the residence.
Evidence from inside Gannon's bedroom includes blood spatter on the walls, blood that soaked through the carpet, 50 droplets of blood on the wall, blood on wall sockets, and blood on the boy's mattress.
Police also said they found traces of blood on the bumper of Letecia Stauch's car. The blood was determined to be Gannon's.
Letecia Stauch attributes the blood to several accidents that happened inside the family garage, while Albert Stauch and Gannon did woodworking. She added that Gannon cut his foot in the garage and sat on her bumper while she helped patch up the wound.
Letecia Stauch Arrest Affid… by Leigh Egan
Letecia Stauch maintained that not only did she not harm Gannon, but her stories to law enforcement were convoluted and inconsistent because she lost track of what her husband wanted her to say.
 "I totally had lost track of what he [Albert Stuach} was telling me to say. And I, it wasn't even mentally OK. And he just kept saying, 'I got the Tri-Care, I got 16 years in the military. Don't worry about it.' You know? And I always lived all the time forgiving him. Like, come on, I forgive them for multiple affairs, how much emotional abuse I was under with that situation, you know?" 
Since January, Letecia Stauch has made wide-ranging and varied explanations, to both the media and the police on how Gannon disappeared. According to the affidavit, Letecia Stauch also told differing stories to her husband about the boy's disappearance and claims of sexual assaults.
She told Albert Stauch that a man named "Eguardo," who she hired to clean carpet in her home, sexually assaulted her before abducting Gannon.
She also told Albert Stauch that a convicted sex offender, Quincy Brown, raped her at her residence before abducting Gannon.
She later added that Quincy Brown stopped her while she was driving by lying down in the street. Once she stopped her car, she said Brown jumped in the vehicle and forced her to drive home, where he raped her.
She said that Brown abducted Gannon near Highway 105 and County Line Road after the boy fell off his bike and hit his head. She claimed a man named Terence was in the car with Brown.
CrimeOnline could not reach Albert Stauch for comment.
Meanwhile, Letecia Stauch, who was sent to the Colorado Mental Health Institute at Pueblo earlier this year for a mental competency evaluation, is awaiting a hearing to determine if she is competent enough to stand trial.
Check back for updates.
CLICK HERE to read more coverage on the Gannon Stauch case.
For the latest true crime and justice news, subscribe to the 'Crime Stories with Nancy Grace' podcast.
Join Nancy Grace for her new online video series designed to help you protect what you love most – your children.
[Feature Photo: Gannon Stauch/Handout; Letecia Stauch via KRDO-TV/The Gazette/ AP, Pool]