Letecia Stauch, the stepmother of slain Colorado boy, Gannon Stauch, will undergo a medical evaluation to determine if she's competent enough to stand trial for murder, an El Paso County judge ruled on Friday.
4th Judicial District Judge Gregory Werner ordered Stauch, who stands accused of murdering and abusing her 11-year-old stepson, to undergo a mental competency evaluation at the Colorado Mental Health Institute at Pueblo.
According to Werner, the competency exam could take around three months to complete. He scheduled Stauch's next court hearing for September 8, where the court will learn the outcome of the exam, should it be completed by then.
Stauch had been previously scheduled for a preliminary hearing on Friday, but her defense team argued for a postponement after they said they didn't have enough time to prepare, given the current video visitation restrictions due to COVID-19.
It's True Justice Month on Fox Nation, and "Crimes Stories with Nancy Grace" is available now! Sign up today and get your first month for only 99cents!
The defense team also argued that they had not been given Gannon's autopsy report or results from DNA tests. During Friday's hearing, the prosecution announced that the boy's body had been so badly deteriorated that the medical examiner still hadn't fully completed the autopsy.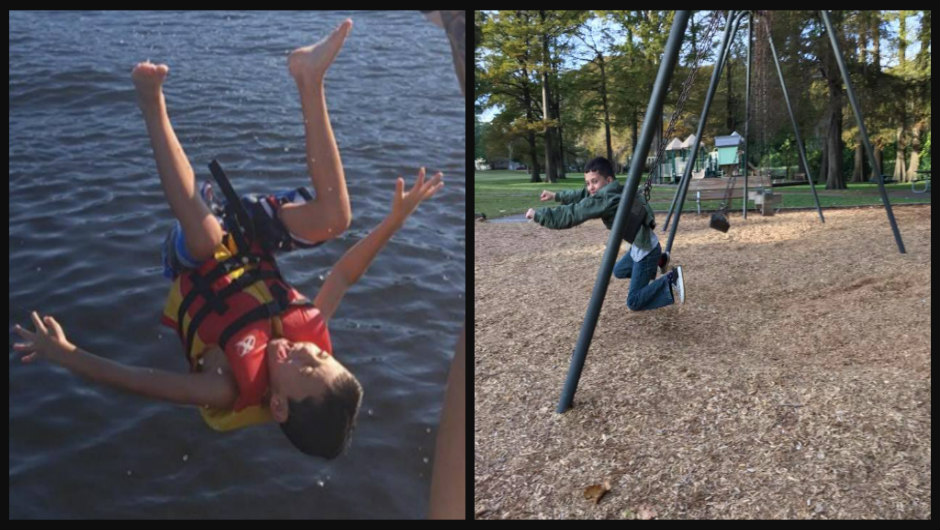 A construction worker found Gannon's remains in March, under a bridge in Pace, Florida, months after he vanished from home. Stauch was the last person to see her stepson alive. She told police the boy left on foot from their Lorson Ranch neighborhood in Colorado Springs to see a friend and never returned.
The prosecution did confirm, however, that jawbone was examined and determined to be Gannon's. Molars found in Florida are currently being reviewed by an expert in Colorado, the prosecution said.
"It is Gannon," lead prosecutor Michael Allen said, referring to the jawbone, The Gazette reports.
Stauch appeared in the courtroom while wearing an orange jumpsuit and no face mask. She looked down for most of the hearing but affirmed with, "Yes, your honor," when asked if her attorneys had advised her of the competency exam.
Gannon's father, Al Stauch, was also present during Friday's hearing.
The hearing comes on the heels of a recent allegation against Stauch after she allegedly made plans to break out of jail via a small window and a broom handle. She's now facing a conspiracy a "solicitation to commit escape" charge.
READ MORE: 'I got us covered!': Alleged killer stepmother of Gannon Stauch makes plans to escape from jail [Court Docs]
The incident marks the second time Stauch reportedly tried to escape. After her arrest on murder charges, she was taken into custody in Myrtle Beach, South Carolina, in March. While en route back to Colorado, Stauch assaulted an officer, police said. Authorities said she tried to escape after the attack but was quickly detained.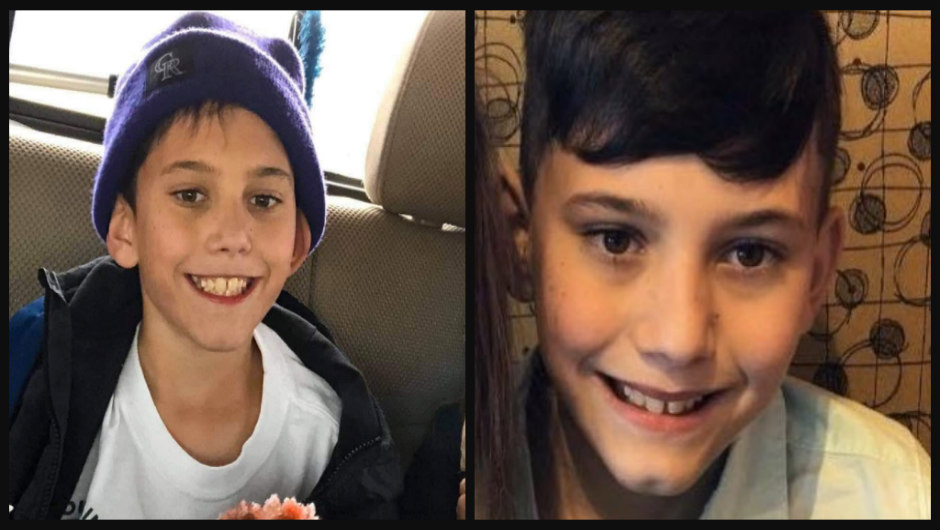 Gannon Stauch Murder Investigation
As CrimeOnline previously reported, prosecutors said in a 32-page affidavit released earlier this year that that "probable cause exists to believe that" Stauch brutally murdered her stepson. Text messages and Internet searches indicate that Stauch may have been overwhelmed with taking care of Gannon.
Stauch was the sole caregiver at the time of the boy's disappearance and death. Gannon lived with Stauch and his father, but Al Stauch, at the time, was on a work trip with the U.S. National Guards in Oklahoma. Gannon's biological mother, Landen Hiott, was in South Carolina.
According to the affidavit, Stauch brutally attacked and killed Gannon inside his bedroom on January 27. Despite a neighbor who said his video showed Stauch leaving with Gannon that morning and later returning home alone, investigators believe that "Gannon likely did return home with Letecia that afternoon," and died inside the residence.
Evidence from inside Gannon's bedroom includes blood spatter on the walls, blood that soaked through the carpet, 50 droplets of blood on the wall, blood on wall sockets, and blood on the boy's mattress.
"Based on the orientation of Gannon's bed, the vast majority of the blood would be in line with the position of his head and torso," the affidavit read.
A store receipt obtained by investigators showed a purchase for baking soda, a carpet cleaner, and trash bags on January 27, after 6 p.m. Investigators obtained Stauch's phone and according to text messages, she instructed her 17-year-old daughter to buy the items for her.
Prosecutors allege that Stauch used the purchased items to clean up the crime scene. Investigators said the 17-year-old was likely not present when Gannon was killed.
Stauch previously told CrimeOnline that she maintains her innocence. Although she declined to discuss the details of the case, she said she is currently working with an attorney for her defense.
"It's 90% speculation," Stauch said, referring to the arrest affidavit.
Check back for updates.
Additional Information
PART ONE: Tecia Stauch Interview
PART TWO: Tecia Stauch Interview
PART THREE: Tecia Stauch Interview
Neighbor Roderrick Drayton Interview
CLICK HERE to see all of our coverage on Gannon Stauch
For the latest true crime and justice news, subscribe to the 'Crime Stories with Nancy Grace' podcast.
Join Nancy Grace for her new online video series designed to help you protect what you love most – your children.
[Feature Photo: Letecia Stauch/KRDO-TV/The Gazette via AP, Pool, Gannon Stauch/Facebook]