A British woman who has been missing in the U.S. Virgin Islands for over two weeks reportedly dined at a popular local restaurant hours before her boyfriend said he woke to find her missing.
Sarm Heslop, 41, was reported missing on March 8. Her boyfriend Ryan Bane told police that he had woken at about 2 a.m. on his catamaran "Siren Song" to find Heslop missing. Bane, 44, claimed that the couple had gone to sleep on the yacht, where they had been living and working, around 10 p.m. on March 7, and that he found Heslop missing when he woke to the sound of the anchor alarm.
The U.S. Virgin Islands Police Department has not yet provided requested records of Bane's reported 911 call or the missing persons report, and said in a news release late last week that Bane has not granted police permission to search his boat.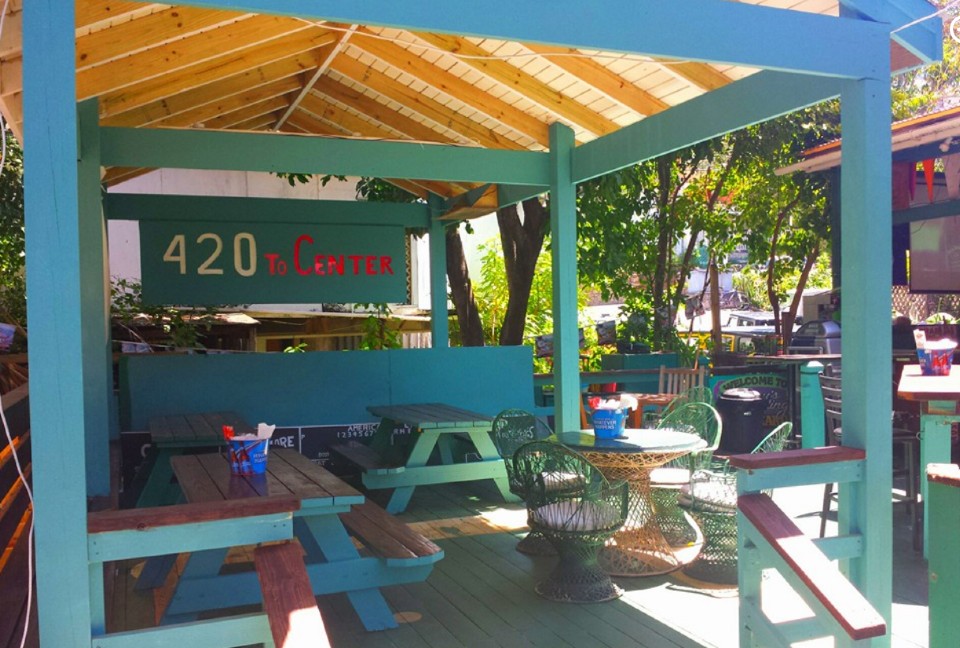 On Tuesday's episode of "Crime Stories with Nancy Grace," Helsop's friend Andrew and USAR Disaster Area Response Team Volunteer Jeff Jones–who is aiding in the search for the missing woman–said they believed Heslop and Bane had dined at 420 and Center on the Sunday night before Heslop vanished, as have additional sources who spoke to CrimeOnline.
420 to Center is in Cruz Bay, the island's primary dining and nightlife area, and is owned by Ryan Sharkey. As CNBC reported in September 2017, Sharkey kept the restaurant open after Hurricane Irma tore through the Virgin Islands, serving free meals to residents whose homes were damaged or destroyed by the intense storm.
Sharkey did not immediately respond to a request for comment, and a person who responded to a message on the restaurant's social media account said they could not provide any information. CrimeOnline has not been able to reach the establishment by phone.
READ MORE: Sarm Heslop: New information, possible witnesses in frustrating U.S. Virgin Islands missing person case
Police have not yet publicly confirmed Heslop's last known location on March 7 before returning to Siren Song for the night. A report from the U.S Coast Guard shows that Bane told Coast Guard officers on March 8 that the couple had been drinking alcohol the previous evening, but the report does not go into any specifics about where or how much alcohol was consumed.
Chris Wilson, a friend of Heslop's from the UK, says he continues to question the reported timeline of Bane's communication with investigators on March 8, particularly the delay in contacting the Coast Guard, which USVI police reportedly told Bane to do in the early hours of that Monday morning. According to documents obtained by CrimeOnline, Bane contacted the Coast Guard at about 11:45 a.m., several hours after he discovered Heslop missing, and Coast Guard officers responded about an hour and a half later.
"The frustration is not understanding the time lapse and the advice that was given to Ryan Bane," Wilson said.
CrimeOnline will provide further updates to our continuing coverage of Sarm Heslop's disappearance.
For the latest true crime and justice news, subscribe to the 'Crime Stories with Nancy Grace' podcast. Listen to the latest episode: