The police report from Ryan Bane's 2011 domestic violence arrest shows a chaotic scene and a description of a violent assault against Bane's ex-wife.
Bane is the boyfriend of Sarm Heslop, a British woman who went missing in the U.S. Virgin Islands on March 8. Bane told police that he and Heslop had gone to sleep on his catamaran, moored in Frank Bay on the island of St. John, at about 10 p.m. on March 7, a Sunday. He claimed the sound of the anchor alarm woke him up at around 2 a.m, when he discovered Heslop missing.
READ MORE: Sarm Heslop: New information, possible witnesses in frustrating U.S. Virgin Islands missing person case
Bane's lawyer claims Bane called the police shortly after finding that Heslop was gone, but U.S. Virgin Islands police have not provided requested documentation of the emergency call or a missing persons report. CrimeOnline obtained a U.S. Coast Guard report showing that Coast Guard officers met Bane on the boat on the afternoon of March 8, but suspended their water search for Heslop later that same day. The USVI police have not yet searched Bane's vessel, named "Siren Song," and said in a news release late last week that Bane has not provided them access to the catamaran where Heslop was last seen.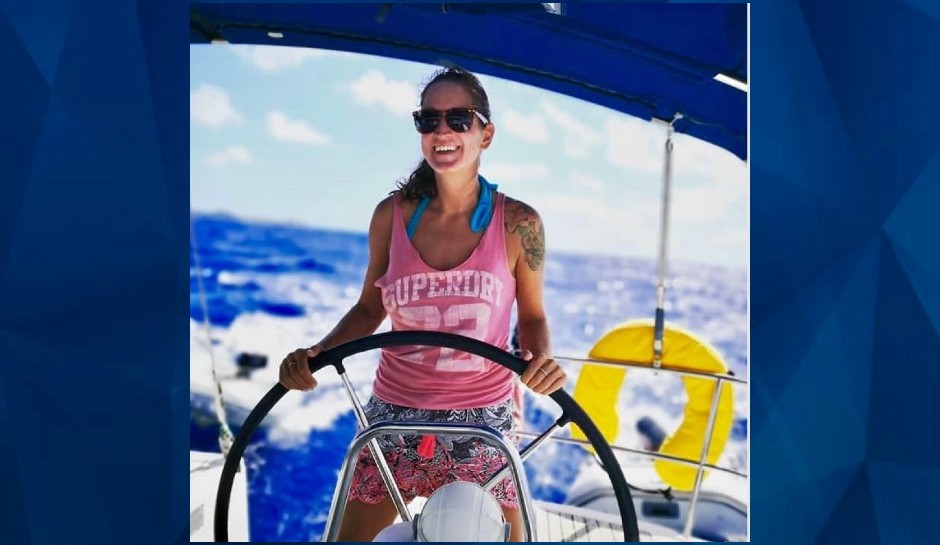 The police report from November 2011 shows that Bane's ex-wife called police in the early morning hours after the couple drove home from a wedding. She alleged that Bane dragged her out of the car and that he assaulted her again once they were inside their home.
READ MORE: Sarm Heslop: Police report of Ryan Bane's domestic violence arrest shows alleged victim claimed then-husband 'smashed her head into the floor'
From the arrest report:
"After running down the stairs, Ryan grabbed her in the dining room, threw her to the ground, and smashed her head into the floor, chipping one of her teeth.
"Her right ear lobe was bloody and scratched. Her right shoulder and the right side of her neck showed red scratches. Her right eyelid was scratched and red."
Bane's ex-wife also told police that this was not the first time Bane had allegedly assaulted her, though she did not report a previous incident. The documents show that Bane offered a contradictory account of his ex-wife's statements, but the record notes indicate police were not convinced of his story.
Read the case report here:
CrimeOnline Redacted DV Arr… by EKilloran
As previously reported, the FBI is now assisting the USVI police with the investigation into Heslop's disappearance. Bane has not been named a suspect.
For the latest true crime and justice news, subscribe to the 'Crime Stories with Nancy Grace' podcast. Listen to the latest episode:
[Feature image: Ryan Bane and ex-wife C.S., courtesy of C.S.]