CrimeOnline has obtained police records from the Oakland County Sheriff's office detailing Ryan Bane's 2011 domestic violence arrest.
Bane is the boyfriend of Sarm Heslop, a British woman who has been missing in the U.S. Virgin Islands for two weeks. Bane was the last person to see Heslop, and told police that she disappeared from his catamaran, moored in Frank Bay on the island of St. John, while he was sleeping late March 7 or early March 8.
According to partially-redacted police records of Bane's arrest, officers responded to a home Orion Township, Michigan, in the early morning hours of November 27, 2011. Based on interviews and a previously obtained, un-redacted copy of the police report, CrimeOnline can confirm that the alleged victim who requested police assistance is Bane's ex-wife Cori Stevenson.
READ MORE: Sarm Heslop: New information, possible witnesses in frustrating U.S. Virgin Islands missing person case
Both Bane and Stevenson told police that they had gotten into a verbal argument on the drive home from a wedding, and Stevenson–who was driving–said that Bane became angry because she was asking for directions. She claimed that Bane dragged her out of the car when they arrived home. Once inside their home, Bane allegedly "grabbed her in the dining room, threw her to the ground, and smashed her head into the floor, chipping one of her teeth."
Police found Stevenson with a chipped tooth "that appeared to be fresh. Her right ear lobe was bloody and scratched. Her right shoulder and the right side of her neck showed red scratches. Her right eyelid was scratched and red."
READ MORE: Missing Sarm Heslop's boyfriend has previous domestic violence arrest, ex-wife speaks out
In an interview with police, Bane accused Stevenson of attacking him and alleged that Stevenson dragged or tried to drag him out of the car after the couple arrived home, not the other way around. The report indicates that some details provided by Bane were not supported by physical evidence at the scene.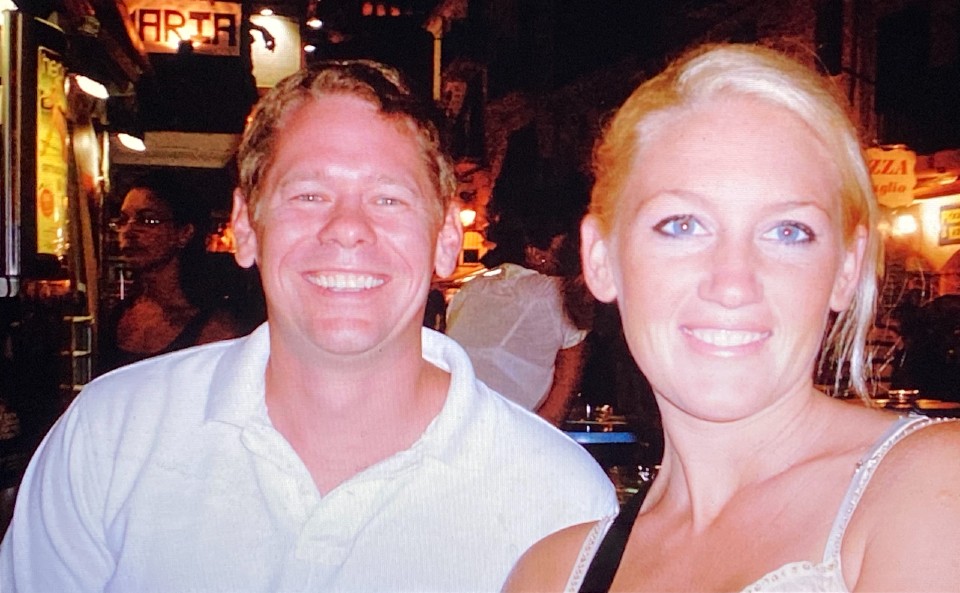 As previously reported, police in the U.S. Virgin Islands said in a press release issued last week that Bane had not yet permitted a police search of his catamaran, named "Siren Song." A Coast Guard report obtained by CrimeOnline appears to corroborate Bane's attorneys claims that Coast Guard officers met with Bane on the boat the same day that Bane reported Heslop missing. The U.S. Virgin Islands police department has not provided requested documentation of the initial missing persons report.
Bane has not been named a suspect in Heslop's disappearance.
CrimeOnline will soon provide further updates to our continuing coverage of the Sarm Heslop missing persons investigation.
For the latest true crime and justice news, subscribe to the 'Crime Stories with Nancy Grace' podcast. Listen to the latest episode: