A Colorado man whose shooting spree earlier this week left five people dead and two more wounded reportedly detailed at least one of the killings in a series of self-published books written under a pseudonym but with several of the victims and locations identified by name.
Lyndon McLeod, 47, was shot and killed by a Lakewood police agent as she lay seriously wounded on the ground after he ignored her orders to drop his weapon and fired at her, as CrimeOnline previously reported. Agent Ashley Ferris is reported to be in stable condition after surgery but will require more surgeries in what is expected to be a lengthy recovery, KDVR reported.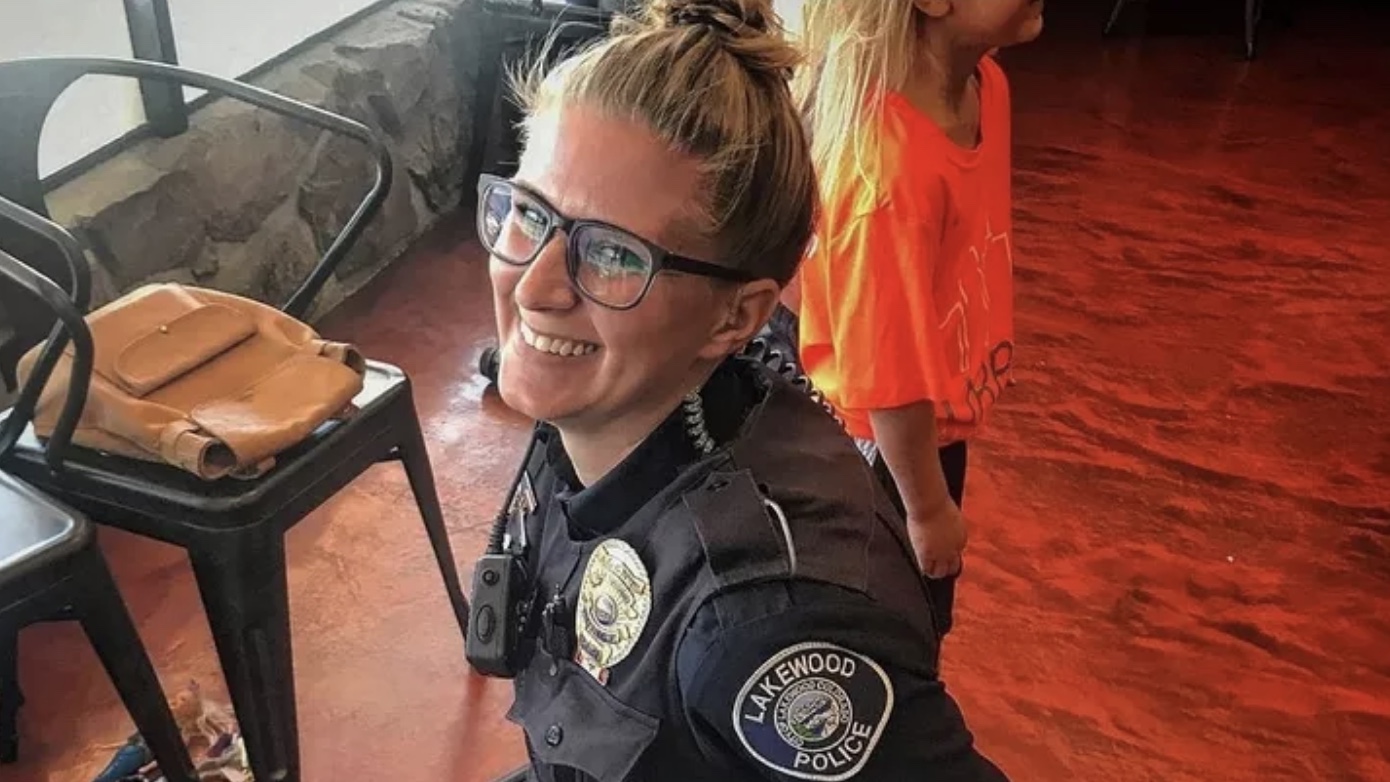 McLeod's victims were identified as 44-year-old Alicia Cardenas and 35-year-old Alyssa Gunn, who were killed at Sol Tribe Tattoo in Denver; Michael Swinyard, 67, who was killed in his Denver condo; and Danny Scofield, who was killed at Lucky13 Tattoo in Denver. Police say McLeod knew all four of those victims, according to KCNC. They said he probably didn't know the fifth victim, 28-year-old Sarah Steck, a clerk at the Hyatt House hotel in Lakewood, although he had dealings with the hotel in the past.
Denver Police Chief Paul Pazen told KCNC that his department had investigated McLeod twice in recent years — once in 2020 and once earlier this year — but he provided no details of those investigations.
"This individual was on the radar of law enforcement," said Pazen. "There were two previous investigations into this individual's actions. Neither of those investigations resulted in state or federal charges."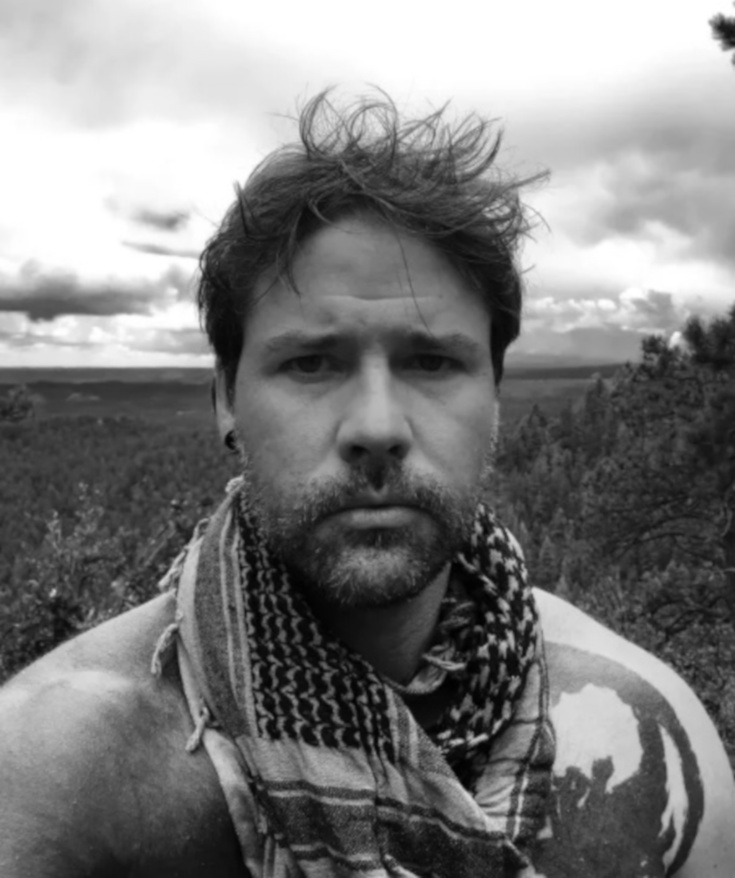 Lakewood police and Aurora police — who were mentioned in McLeod's books — said they were unaware of them. Denver police, however, didn't answer a direct question about their knowledge of the books, written under the name "Roman McClay" as fiction but with a lead character named Lyndon McLeod. In the books — "Sanction," "Sanction II," and "Sanction III" — the McLeod character kills 46 people in a single night — beginning with Michael Swinyard, who is described in the book as a former business partner in a marijuana business McLeod believes swindled him.
The description of Swinyard's murder in the book is eerily similar to what actually happened: McLeod arrives at Swinyard's building disguised as a police officer, gets the doorman to take him up to the condo, where he kills the doorman, Swinyard, and a group of people playing poker at Swinyard's condo, KDVR said.
In reality, McLeod was dressed as a police officer, in tactical gear with a police logo, a badge, and a rifle, according to a letter to residents sent by the building manager. News9 said a security guard cooperated with his demands and took him to Swinyard's floor but escaped to another unit and called 911 as McLeod broke down the door.
The real life McLeod didn't start with Swinyard, however. According to KUSA, he started at Denver's Sol Tribe tattoo at about 5:25 p.m on Monday, shooting and killing Gunn and Cardenas — the shop owner who was also a named victim in his books, according to the Denver Post — and wounding Jimmy Maldonado. Five minutes later, he allegedly broke into the home of Jeremy Costilow, which is attached to his business, Six Collective Tattoo. According to KDVR, Costilow, his wife, and 3-month-old baby girl fled to nearby World Tattoo and hid, while McLeod allegedly shot up his home and set fire to his van, parked in an alley way outside and containing his tattoo supplies.
Costilow told Fox31 that friends had told him about McLeod's books and that he wanted to kill him, but, he said, he didn't take it seriously and didn't know that he had written specifically about targeting his tattoo shop — where McLeod had worked several years ago and was let go.
"I didn't want to read his book. I just didn't like him. I should have read it. I would have gotten a little more worried," Costilow said.
Fifteen minutes after setting fire to Costilow's van, McLeod made it to Swinyard's condo, and Denver police got a description of his Ford Econoline van, KUSA said. A few minutes later, police spotted the van and engaged in a brief shootout with McLeod, before he escaped and headed toward Lakewood. Just before 6 p.m., Lakewood police got a shots fired report from Lucky13 Tattoo, where Scofield was killed. Minutes later, after another brief shootout with police, McLeod entered the Hyatt House and shot Steck.
Outside and now on foot, he again encountered police. Witnesses reported seeing Ferris calling for McLeod to put down his gun.
"And we just seen the suspect pull his gun out and, literally, shoot her, in front of us and she was on the floor, she was on the ground," a witness told KDVR. "He turned and he kept shooting, almost shooting toward us, but my friend backed up, just in time or we would have been shot, as well."
Lakewood police said that Ferris was hit in the abdomen but was able to return fire, striking McLeod.
"The suspect was shot by Agent Ferris and died on scene," police said in a statement. "If not for the heroic efforts of Agent Ferris and other law enforcement, this incredibly violent tragedy could have been even worse."
Police in Denver and Lakewood are still investigating, but at least some in Denver want to know if more could have been done to prevent the tragedy, according to KUSA.
"I'd like to know why somebody, who had documented writings and cited specific properties and specific people in the city, that we were not made aware of that," said Travis Leiker, president of Capitol Hill United Neighborhoods, whose office is across the street from Swinyard's condo building. "It's deeply troubling to know that this was under a gunman's surveillance for the better part of two years and we didn't know about it."
For the latest true crime and justice news, subscribe to the 'Crime Stories with Nancy Grace' podcast
[Featured image: Top, L-R, Alicia Cardenas, Alyssa Gunn, Michael Swinyard. Bottom, L-R, Danny Scofield, Sarah Steck/ Facebook]