Neighbors of the Louisiana woman found dead fused to a sofa in her own waste say she was last seen in public about 15 years ago.
The East Feliciana Parish Coroner's Office said it had likely been at least 12 years since Lacey Ellen Fletcher, 36, last ventured outside her parents' home in Slaughter before her death in January.
A grand jury indicted Fletcher's parents, Clay and Sheila Fletcher, on second degree murder charges on Monday, as CrimeOnline previously reported. Sheila Fletcher bonded out Tuesday night, and her husband bonded out about 12 hours later.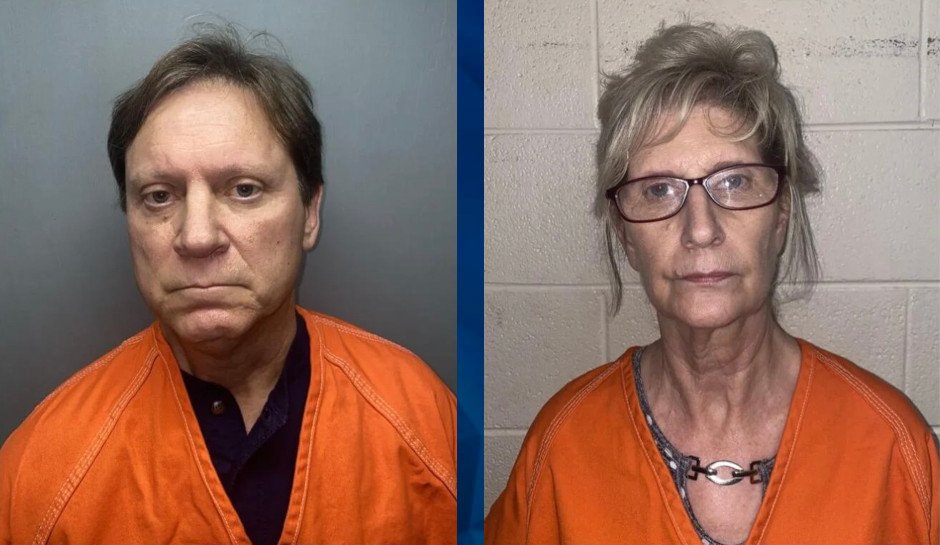 Robert Blades, 59, told the UK tabloid the Daily Mail that he last saw Lacey Fletcher about 15 years earlier exercising in the neighborhood.
"When I saw her that last time, she appeared fairly physically normal," said Blades, who lives nearby. "She was always pretty thin, and she was exercising in the road with those small weights you carry.
"I'd see her a few times, gently getting some exercise in the roadway. I didn't say anything to her that final time, there was no reason to."
Lacey's mother called 911 early in the morning on January 3 after finding her daughter not breathing. Coroner Ewell Bickham was called to the scene once deputies arrived. He told the Daily Mail that medics were on standby for the jurors during his grand jury presentation.
"When I was presenting the case and showed the pictures and gave the timeline the expressions of the grand jury was utter shock," he said. "Like the clock on the wall never moved again.
"There was complete silence. Some jurors were gasping in horror. Some were staring in disbelief."
WARNING GRAPHIC IMAGE:
Bickham, who said Lacey last saw a doctor 20 years ago, said "the cause of death stemmed from severe medical neglect, which led to chronic malnutrition, acute starvation, immobility, acute ulcer formation, osteomyelitis which is bone infection which led finally to sepsis."
At the time of her death, Lacey also suffered from severe social anxiety and autisim.
Blades and other neighbors knew something had changed for Lacey when she was about 14-years-old."'She appeared to be a happy girl, she liked fun things," he said. "I never knew there was anything wrong until she became a teenager.
"There then seemed to be a change in her. From hanging out with a lot of kids, she hardly ever had any friends that went over to see her."
After the last time he saw Lacey outside, he asked her father about her one day.
"I said, how is Lacey? How's she doing? Has she moved off? Went to college or what?" Blades told the Daily Mail.
"He replied, 'Oh no, she's still here. She's fine.' And then changed the subject. And that's it. He didn't explain why we hadn't seen her at all.
"I just took him at his word. I had absolutely no suspicions about what actually happened at that house over the road from us. No alerts, nothing."
Lacey was homeschooled after 9th grade. Before that, she played volleyball on the team at the now closed Brownsville Baptist Academy.
She was "one of the sweetest people you could ever meet," a former classmate who didn't want to give their name said. who welcomed friendships while at her small private school, a former classmate revealed to DailyMail.com.
East Feliciana Parish District Attorney Sam D'Aquilla said the Fletchers, who are both 64, will likely be arraigned in a couple months and their trial could begin as early as October.
For the latest true crime and justice news, subscribe to the 'Crime Stories with Nancy Grace' podcast.
[Featured image: Lacey Ellen Fletcher/obituary photo]