Rogue jailer Vicky White and murder suspect Casey White ditched the orange Ford Edge they used to flee Florence, Alabama, last week less than four hours after the start of their brazen jail break orchestrated by the 56-year-old former assistant director of corrections.
Lauderdale County Sheriff Rick Singleton said the vehicle was called in as abandoned two hours north of Florence on a rural, Williamson County, Tennessee, road just before 2 p.m. on April 29 and taken to a tow lot.
"They found the car before we even knew they were gone," Singleton told reporters at a Friday afternoon news conference.
Authorities learned they were gone at 3:30 Friday afternoon when a jail employee reported being unable to reach Vicky White. Investigators quickly realized that she had broken protocol that morning to take Casey White out of jail, telling co-workers she was dropping him off at the courthouse for a mental health evaluation.
But no such evaluation was scheduled.
Officials sent out a bulletin about the Ford Edge on Tuesday after learning Vicky White had bought it just days before and had parked it a day earlier in the Florence shopping center parking lot where her patrol car was later found.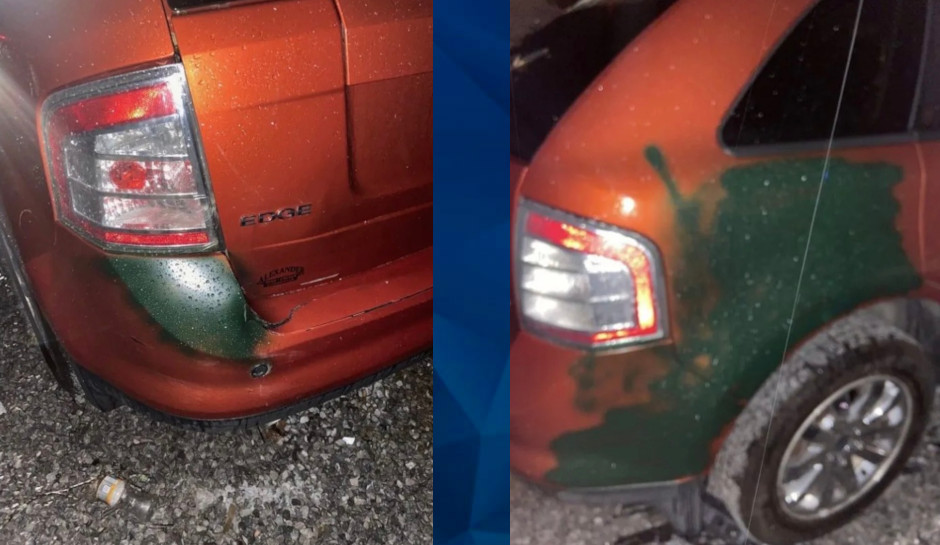 Singleton said that the Williamson County Sheriff's Office contacted US Marshals late Thursday night after the tow truck driver realized he had the suspect vehicle in his lot. He said the White had apparently tried to spray paint the vehicle green — a botched job they clearly abandoned — and that he suspected the car broke down.
"If I were gonna abandon a car somewhere, it would be in a crowded lot where it would blend in and not stand out" like it did on the county road just a couple miles from Interstate 65, the sheriff said.
Discovery of the car "doesn't leave us with a lot," he said, other than that the fleeing couple went north to begin with, but there's no way of knowing which way they headed from Williamson County.
Vicky White used aliases
Singleton said that the escape plan was "very well thought out" and "very calculated."
"I think that her knowledge of corrections and the procedures … played to her advantage," he said. "Her knowledge put us … at a loss."
Earlier in April, jailer White sold her house and moved in with her mother. Investigators say she stashed the $90,000 she got from the sale in several banks and took it all out before the jail break. Singleton said she didn't spend the night before the escape at her mother's — she spent that at the Quality Inn near the parking lot where her patrol car was found. She was even seen on surveillance video at the hotel.
And, he said, she used several aliases.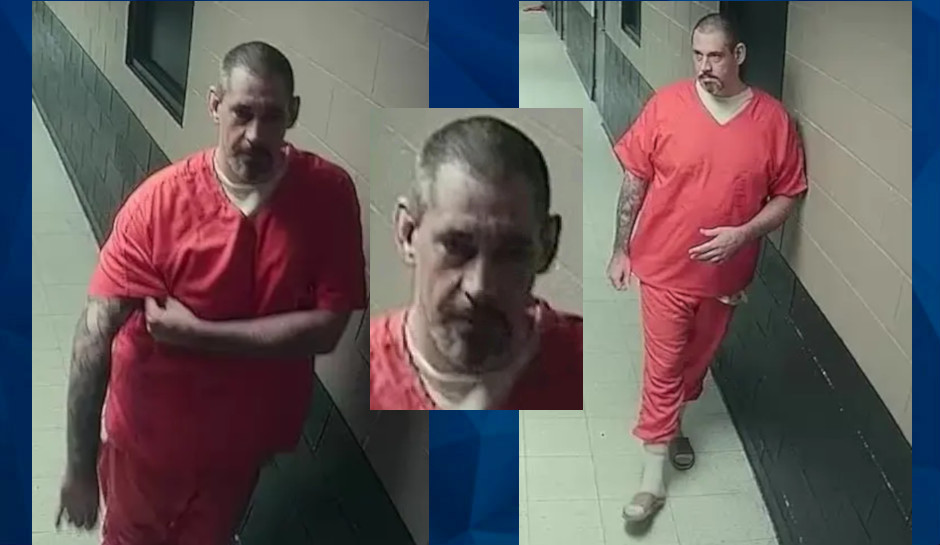 "We know she used aliases," Singleton said. "We're following up on that as well. She used an alias to purchase the car."
While investigators know those aliases, the sheriff said he expects "she's probably ditched those aliases and has a new identity now."
Investigators say they believe the Whites, who aren't related, have multiple weapons — an AR-15, handguns, and a shotgun. "Those are weapons that Vicky White personally owned," Singleton said.
Despite locating the getaway vehicle, Singleton said there've been no credible sightings of the pair. The most recent, he said, came in Friday morning — from Oregon — and said the two were driving the orange Ford Edge.
"We're behind where we'd like for it to be," he said. "We wish we had a lot more progress."
Alabama's governor raises the reward
Singleton said investigators are still depending on tips from the public and urged anyone with information to call in. His message to his former employee was a simple one:
You know we're gonna find you. Hopefully we're gonna find you safe. If you're safe right now, get out while you can and turn yourself in."
Casey White, he said, is volatile and and at any moment "could lose it" decide Vicky White is more of a hindrance than a help.
Meanwhile, Alabama Governor Kay Ivey added $5,000 to each of the rewards, bringing the payout for information leading to Casey White's arrest $15,000 and for Vicky White $10,000.
For the latest true crime and justice news, subscribe to the 'Crime Stories with Nancy Grace' podcast.
[Featured image: Vicky White/US Marshals Service]