US Marshals released new images of murder suspect Casey White and the jailer who helped him escape an Alabama county jail last week, including details of the escapees white supremacist tattoos and images of what Vicky White may look like with a dye job.
The marshals also released a comparative image of what the couple may look like side by side — Casey White is a towering 6 feet 9 inches  and weighs about 330 pounds while Vicky White, who is not related to him, is 5 feet 5 inches tall and 145 pounds.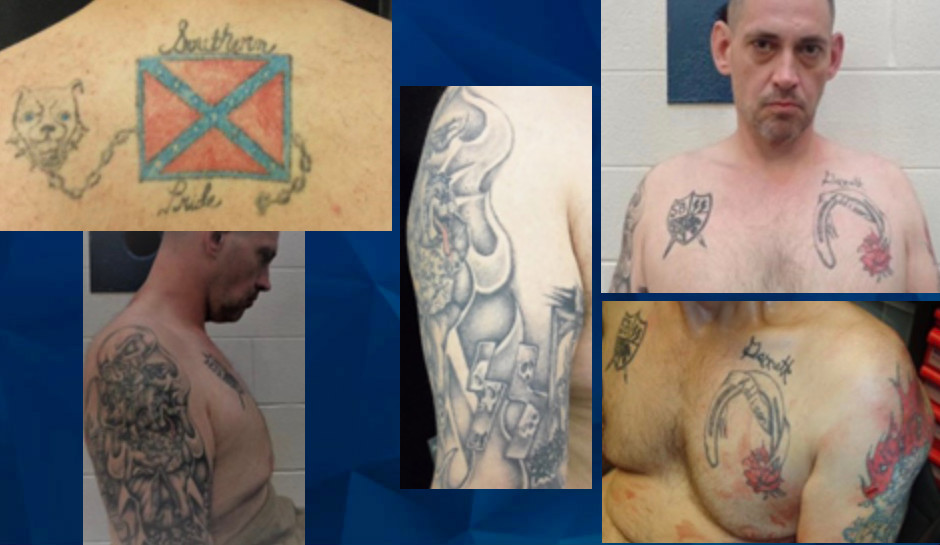 Vicky White led suspect Casey White out of the Lauderdale County jail last Friday — doing so alone against sheriff's office policies and telling co-workers she was taking him to a mental health evaluation at the county courthouse in Florence. But as those co-workers learned Friday afternoon, there was no such hearing scheduled, nor was there a medical appointment Vicky White said she was headed to after she dropped the inmate off.
Instead, the corrections officer drove directly to a shopping center parking lot in Florence, where the two swapped Vicky White's patrol car for an orange or copper colored Ford Edge that she'd bought used the week before — and stationed in the parking lot the night before.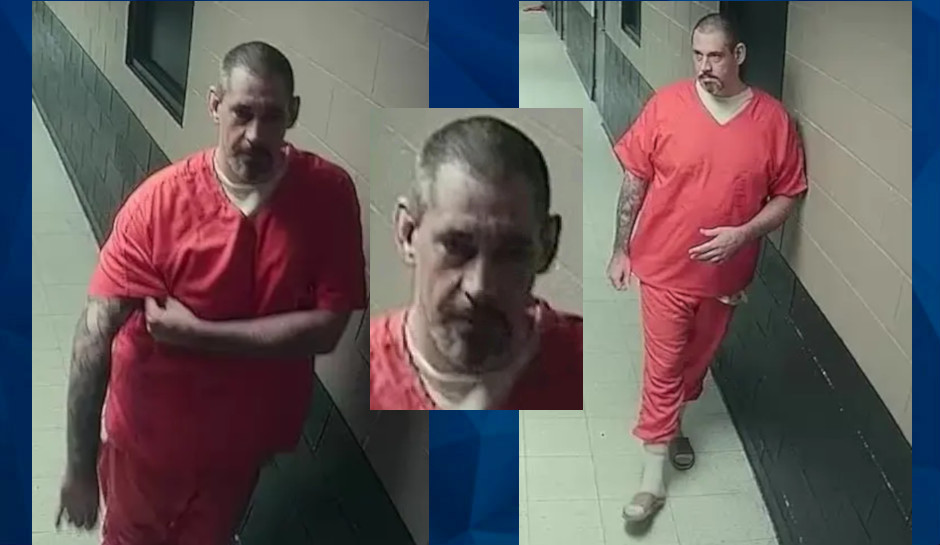 And she had money — Vicky White sold her home for more than $90,000 a month before the escape and had been living with her mother, who told reporters she'd never heard the name of Casey White. She also said she was unaware that her daughter had turned in her retirement papers and that last Friday was supposed to be her final day at work.
While Lauderdale County Sheriff Rick Singleton cautioned that by now the pair could have swapped the Edge for another car, marshals provided a description and photos of the SUV, noting that it has minor damage to the rear left bumper.The marshals also warned internet sleuths to lay off the used car dealer who sold Vicky White the car, saying in a statement "that the owners have been very helpful in this investigation, and that no one at the dealership is suspected of helping the pair avoid law enforcement."
Marshals also said that Casey White made threats against an ex-girlfriend and her sister — "warning that if he ever got out, he would kill them and that he wanted police to kill him." Law enforcement has contacted those potential targets "and have taken appropriate protective actions." White was serving a 75 year prison sentence related to a string of violent crimes in 2015 involving the ex-girlfriend, including breaking into her house, shooting at her, and killing her dog.
WHNT has reported that authorities in Limestone County are taking a closer look at the death of another ex-girlfriend of Casey White's in 2008. Casey White was reportedly with Christy Shelton, 31, when she was shot to death with a shotgun — but law enforcement ruled her death a suicide. Shelton's family told the station they never believed that story.
Marshals are concerned the pair are heavily armed — possibly with an AR-15 rifle, handguns and a shotgun.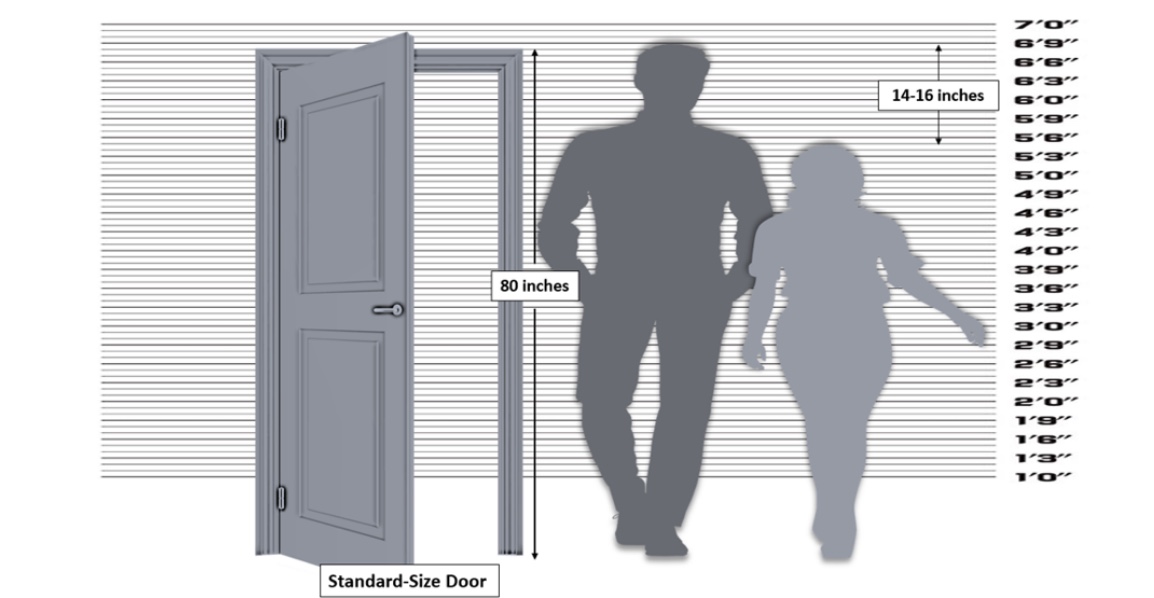 Authorities think Vicky White may have dyed or tinted her blonde hair darker, and possibly cut it shorter. Photos of Casey White's tattoos show ink on both arms, his chest, and his back. Some of the tattoos are related to the Alabama-based white supremacist prison gang Southern Brotherhood.
In 2020, Casey White confessed to a murder, which got him transferred from state prison to county jail to await trial. He was temporarily sent back to prison after an attempted escape, but had recently returned to Lauderdale County for pretrial hearings — and to "special" treatment from jailer Vicky White.
Arrest warrants have been issued for both — Casey White for the escape and Vicky White for aiding in the escape. The marshals have offered a $10,000 reward for information leading to Casey White's arrest and $5,000 for information leading to Vicky White's arrest.
For the latest true crime and justice news, subscribe to the 'Crime Stories with Nancy Grace' podcast.
[Featured image: Vicky White/US Marshals Service]