The Lauderdale County Sheriff's Office has released a 14 second video showing rogue jailer Vicky White pacing at the front desk of the hotel where she spent the night before springing her murder suspect boyfriend from jail.
The sheriff's office said that White spent Wednesday night and Thursday night at a Quality Inn in Florence, Alabama, and paid for the lodging with her credit card, WHNT reported.
The hotel is within walking distance of the shopping center parking lot where she staged a 2007 Ford Edge — which she bought under an alias a week before jail break — to swap out for her patrol car on Friday morning as she whisked 38-year-old convict Casey White to freedom, as CrimeOnline previously reported.
Vicky White, apparently dressed in street clothes, appears to be waiting to be checked out Friday morning. The sheriff's office noted that the time stamp on the video is incorrect — White was actually at the desk to check out at about 6:30 a.m.
That's three hours before she showed up at the Lauderdale County jail, told co-workers she was taking 38-year-old Casey White to a non-existent mental health evaluation at the courthouse, and drove to the parking lot to change cars.
From Florence, the runaway couple headed north into Tennessee. Two hours later, in Williamson County, they ditched the orange SUV, which they had made an aborted attempt to spray paint green. It's anybody's guess where they went from there.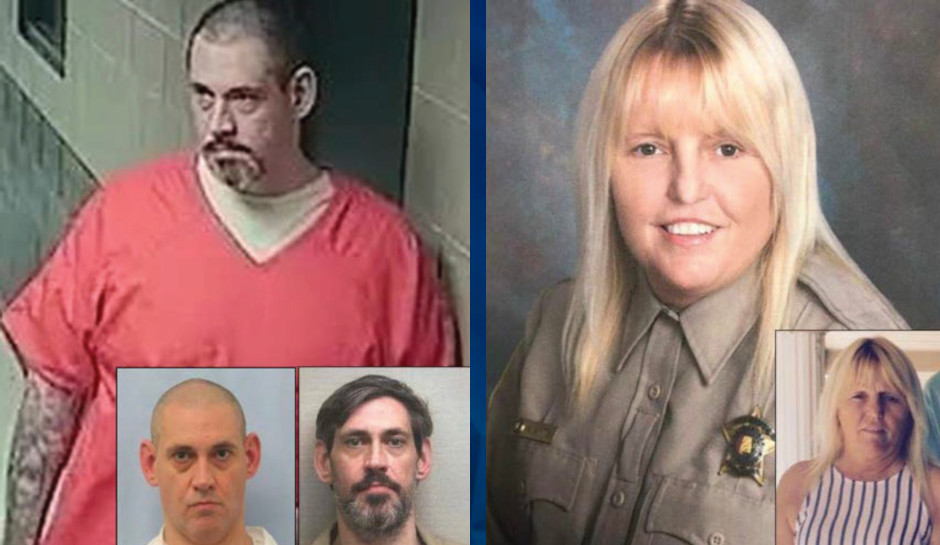 The Ford Edge was found and towed in Tennessee before Alabama officials even knew the pair were gone, Lauderdale County Sheriff Rick Singleton said. Tennessee officials realized they had the getaway car on Thursday and notified US Marshals.
Meanwhile, investigators are piecing together the "very calculated" plan Vicky White, 57, executed to get her 6 foot 9 boyfriend out of jail. The pair met win 2020, after Casey White — serving a 75 year sentence for a string of violent crimes in 2015 — confessed to a murder and was brought to the Lauderdale County jail for interviews. After he pleaded not guilty to the murder and attempted an escape, he was shipped back to state prison, but he and Vicky White maintained communication, mostly via phone, Singleton said.
He was recently brought back to Florence for pretrial hearings. In early April, Vicky White sold her house for $95,000, well under market value, and moved in with her mother. She put in for retirement — the day of the escape was to be her last day at work. Some witnesses said they saw her in the days before the escape shopping for men's clothing.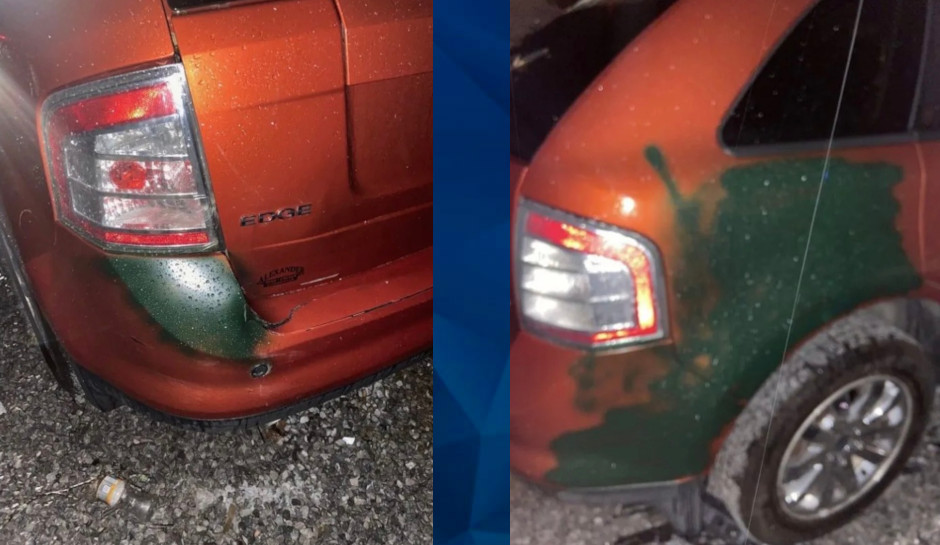 Singleton said she had put the $95,000 into several banks, and then withdrew it before the escape. People who knew her said she was frugal and may have had more money than that to withdraw.
Vicky White's mother and her law enforcement coworkers have expressed surprise about her actions, noting that the 17-year sheriff's office veteran has a spotless record. But one man told the UK tabloid The Daily Mail that he wasn't at all surprised, that she is smart and calculated.
Tyler Johnson, who told the Daily Mail that Vicky White was his boss for seven years until he was "wrongfully terminated," said that she "outsmarted" everybody and was known to change her appearance.
"Vicky used the tanning bed a lot," he said. "Vicky may have been 57 years old but she looked 75. The photos that they're releasing of her, there are filters, they're all bright on the face because it's not showing the true her. A lot of people, former employees, said if Vicky dyed her hair grey and put on some old lady clothes and glasses, she could walk right by you and you would never know it."
For the latest true crime and justice news, subscribe to the 'Crime Stories with Nancy Grace' podcast.
[Featured image: Lauderdale County Sheriff's Office via WHNT]