An incident commander mistakenly believed no more children were at risk about 20 minutes into the horrific shooting at Robb Elementary School on Tuesday and made the decision to hold back and wait for more equipment before breaching the door where the shooter was barricaded.
Texas Department of Public Safety Director Steve McCraw said Friday morning that Uvalde Consolidated Independent School District Police Chief Pete Arredondo was in charge of several officers inside the school at that time. Gunman Salvador Ramos, 18, had fired more than 100 rounds inside the 4th grade classrooms in the initial minutes of the shooting, McCraw said, and only fired sporadically after that.
"The on-scene commander believed that it had transitioned from an active shooter to a barricaded subject," he said.
"With the benefit of hindsight, of course it was not the right decision. It was a wrong decision. There's no excuse for that. But I wasn't there."
Nineteen children and two teachers were killed in the shooting Tuesday morning. At least 17 were wounded, as CrimeOnline previously reported.
After a raucous news conference on Thursday, in which DPS South Texas Regional Director Victor Escalon made numerous corrections to the original timeline with little explanation why, McCraw took to the microphones on Friday to "report facts and not defend or criticize." He provided a more detailed timeline and revealed that 19 officers had, in fact, entered the school shortly after the shooting began, including seven who went inside at about 11:35 a.m., two minutes after Ramos himself slipped into an unlocked door.
McCraw said that door had been propped open by a teacher at 11:27, according to video evidence. Ramos crashed his grandmother's truck into a ditch a minute later. He was spotted by witnesses who called 911 about man getting out of the truck with a rifle.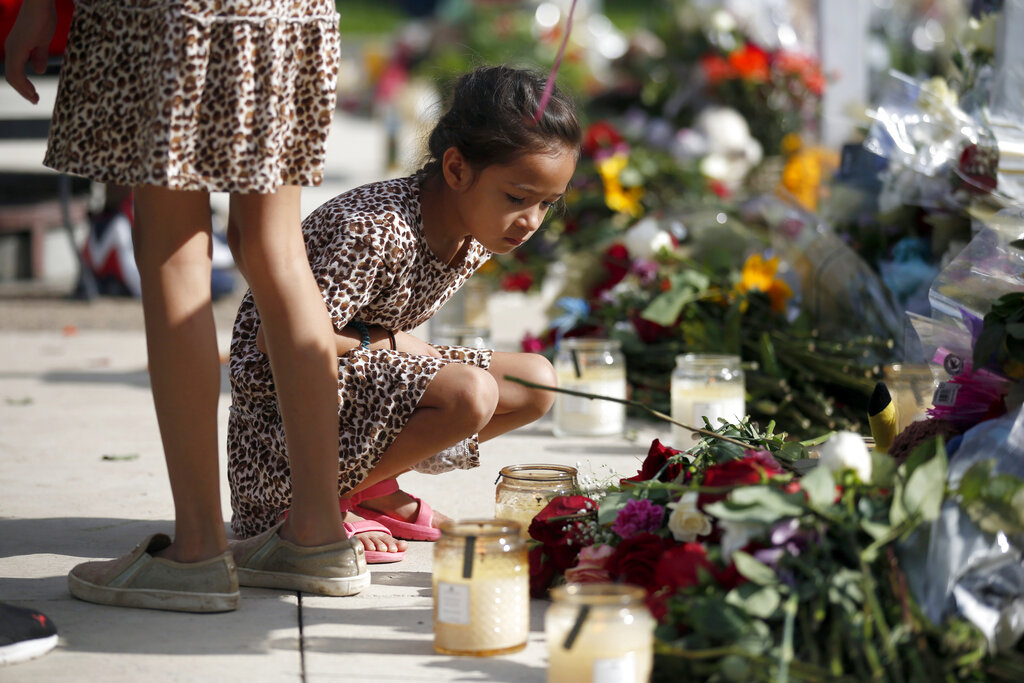 A school police officer — initially said to have engaged the shooter — was not on campus but was driving nearby. He heard the dispatch calls and drove immediately to the school, speeding "to what he thought was the man with gun, turned out to be a teacher," McCraw said.
"In doing so, he drove right by the suspect who was hunkered down behind a vehicle," he said.
After the ISD officer passed, Ramos stood up and began walking along the school, shooting into classroom windows. He entered the school at 11:33.
Three Uvalde police officers entered the building at 11:35, joined moments later by three more officers and a Uvalde County Sheriff's deputy. Other officers began evacuating children from other classrooms.
The officers inside took fire from inside the 4th grade classrooms, where they believed at that point that the gunman was barricaded, and three of them were lightly wounded.
Meanwhile, 911 calls were coming from inside the school — including from teachers children in the 4th grade classrooms. A teacher called at least four times between 12:03 p.m. and 12:16 p.m., telling dispatchers there were multiple dead and, in her last call, 8 to 9 children still alive. Children called at least twice. A student who called twice was asked by operators to stay on the line, and reported at one point "he shot the door."
McCraw said that "the 911 operators knew that children were still alive" inside the classroom before the breach, but it wasn't clear yet if that information had gotten to Arrendondo in the school hallways.
The last shots fired by Ramos came at 12:21, McCraw said, apparently fired at the classroom door. The student on the line at 12:47 begged operators to "please send the police now," and, three minutes later, the tactical team got inside.
That call recorded the breach of the classroom doors when the unit unlocked the door with keys they got from the janitor and shot Ramos. McCraw said there were 27 law enforcement shell casings inside the classroom.
McCraw also addressed a statement made by US Rep Tony Gonzalez earlier in the day. Gonzalez reported as fact that Ramos had been arrested in 2018 for allegedly saying that he was going to shoot up a school in 2022 when he was a senior. McCraw said it wasn't true.
Uvalde police investigated a threat in 2018 and arrested two juveniles, but Ramos was not part of that investigatio, he said.
And McCraw said that Gov Greg Abbott was in error when he said that Ramos posted publicly on Facebook about shooting his grandmother and going to the school to shoot. The gunman made those comments in a private messenger chat with one individual.
McCraw nearly broke into tears when a reporter asked him how he was doing personally. "Forget how I'm doing," he said. "What about the parents of those children?  … We take an oath. We want to know why it happened and can we do better next time."
For the latest true crime and justice news, subscribe to the 'Crime Stories with Nancy Grace' podcast.
[Featured image: Members of the media take photos of a map of the school which was used a press conference held outside Robb Elementary School on Friday, May 27, 2022, in Uvalde, Texas. Nearly 20 officers stood in a hallway outside of the classrooms during this week's attack on a Texas elementary school for more than 45 minutes before agents used a master key to open a door and confront a gunman, authorities said Friday. (AP Photo/Wong Maye-E)]