Members of two Wisconsin Boy Scout troops and their leaders leapt into action Monday after an Amtrak train struck a dump truck in Missouri and derailed.
Three people were killed and dozens were injured when nearly the entire train fell over onto its side.
The driver of the dump truck, who has not been identified, was among the dead, and one of the Boy Scouts was by his side as he died, Troop 73 scoutmaster Dan Skrypczak told WBAY.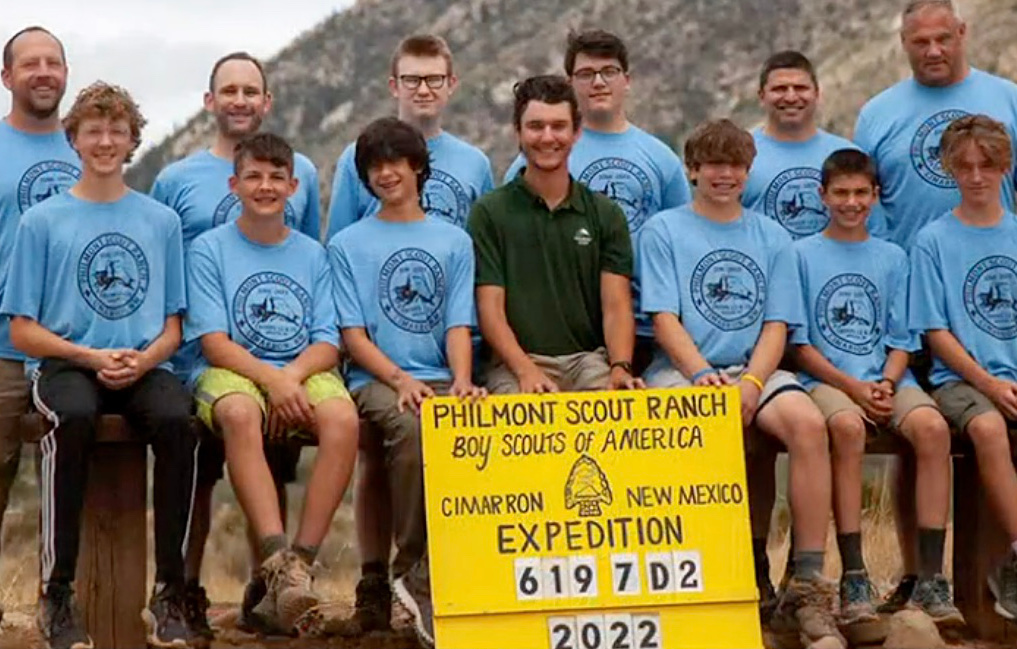 Skrypczak, who was not on the trip, later told the New York Post that scout was his own son, 15-year-old Eli.
"He's OK. He's shook now that the adrenaline has worn off," Skrypczak said. "When we finally did talk to him, he was pretty upset, he wishes he could have done more."
"Just trying to explain to him, you get hit by a high speed train, nobody could've done much for the truck driver. He did everything he could, he did the right thing, he provided comfort and aid."
Sixteen scouts from Troops 73 and 12 in Appleton, Wisconsin, and eight adult leaders were on board the train, returning from a week-long backpacking trip in New Mexico. Two of the adults were hospitalized, one with cracked vertebrae and the other with broken ribs and a bruised lung, WBAY reported.
Scott Armstrong, director of national media relations with the Boy Scouts of America, said other scouts had cuts and bruises, and one was kept in a hospital for observation, but his injuries weren't life-threatening.
Other scouts helped evacuate people from the train and offered assistance to the injured.
"They would have received advanced first-aid training prior to going, including their adult leaders, would have had people with wilderness first-aid certification, which is a pretty advanced course," Armstrong said. "Luckily they had that training because I'm sure they put it to use today."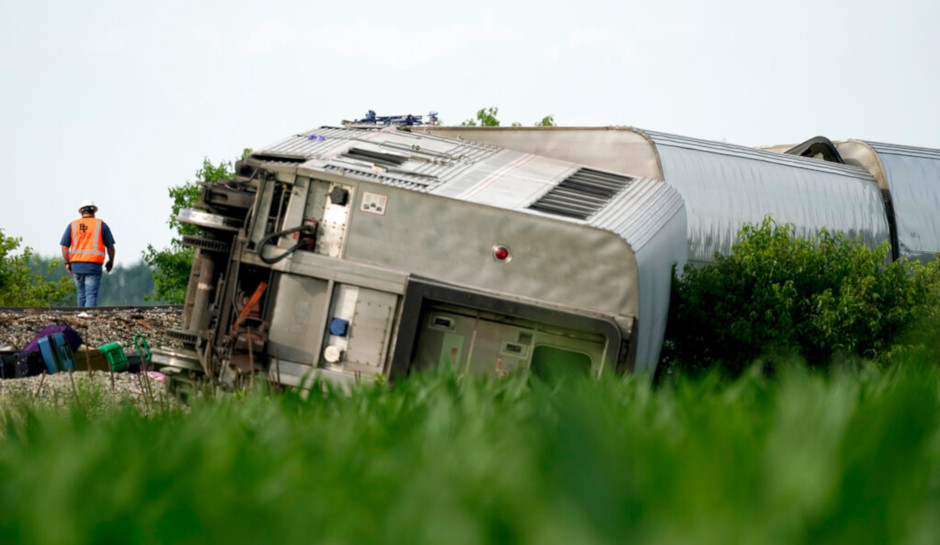 "Any scout leader sees the kids staying calm and being part of the solution instead of the emergency itself, I think any scout leader would be proud of that," Skrypczak told the Post. "And I am."
"I'm very, very happy about how they behaved, how they behaved in that situation," he said. "Obviously very sad that it happened and I can't wait to hug my kid."
It's not known when or how the Scouts will return to Appleton; they were put up in hotels Monday night.
In addition to the truck driver, two people aboard the train died when the engines struck the truck at an uncontrolled intersection with a gravel road shortly after 12:30 p.m. At least 50 people were injured.
Investigators have not yet determined how the truck came to be on the tracks, and no names of the crash victims have been released.
Amtrak said that 243 passengers were aboard the train along with 12 crew members, as CrimeOnline previously reported.
For the latest true crime and justice news, subscribe to the 'Crime Stories with Nancy Grace' podcast.
[Featured image: The scouts and leaders of Troops 73 and 12 assisted after their train derailed in Missouri/WBAY screenshot]