JonBenet Ramsey would have turned 32 years old today. Her father, John Ramsey, is asking the public to help give his murdered daughter the ultimate gift: justice.
Ramsey is seeking signatures in an online petition calling on Colorado authorities to allow for independent DNA analysis of evidence in the case, according to Fox News. The petition, "Justice for JonBenet Ramsey" at Change.org, has collected more than 21,000 signatures already this year.
It is a move a long time in the making. More than 25 years ago, on December 26, 1996, 6-year-old JonBenet was found dead in the basement of her family's home in Boulder, Colorado.
JonBenet's mother, Patsy Ramsey, reported her daughter missing after finding what is said to be a ransom note seeking $118,000. The girl's body was located later in the day in the basement.
An autopsy found that JonBenet died by strangulation and that she also had an 8.5-inch skull fracture.
No one has ever been convicted in connection with JonBenet's death.
Since then, John Ramsey has been tirelessly working to help find his daughter's killer. He believes that new technological innovations and independent researchers could find clues that would identify the suspect, but he says the Boulder Police Department is standing in the way and refusing to release evidence for re-testing.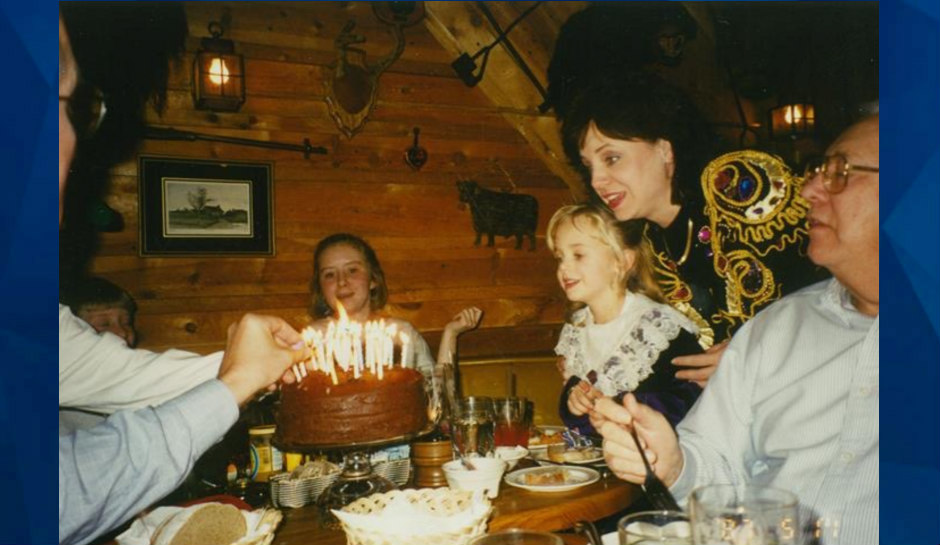 It is possible that a more complete DNA profile of the suspect(s) could be built, which could then be compared to others' genetic codes.
Ramsey launched the petition while at CrimeCon 2022 in April.
In response to Ramsey's comments, a spokesperson for the Boulder Police Department told Fox News that the agency "regularly meets with multiple entities regarding this investigation, to include private labs, the FBI, CBI, the District Attorney's Office and others."
"In this ever- and quick-changing field of DNA analysis and testing, we are constantly speaking with these investigative stakeholders to evaluate how best to proceed given legal and scientific rules and limitations," the spokesperson told the news outlet.
"Due to the length of time since this crime first occurred, Boulder Police must be extremely cautious with the handling of evidence and analysis."
Authorities say they have processed upwards of 1,500 pieces of evidence and have also "reviewed or investigated more than 21,016 tips, letters and emails," according to Fox News.
The Boulder Police Department has also said that "multiple suspects have been run through the system to check for matches," the news outlet reports.
In reflecting on JonBenet's birthday, Ramsey fondly recalled his daughter's brief life.
"She was a daddy's girl," Ramsey told Fox News on Friday. "She was really proud that she was named after me, and she would tell people that. My name is John Bennett, so that's where that came from."
Ramsey said JonBenet was "an extrovert, very outgoing, full of energy and personality" and was also "smart and very, very outgoing," according to Fox News.
On the evening that JonBenet was born, Patsy told him they needed to go to the hospital.
"It was, like, midnight, and I looked at my speedometer and I was going over 100, and I thought, 'That's not a good idea.' So, I slowed down, but we got to the hospital. They took her right into delivery. There was no epidural, no nothing, because it was fast. They said, 'Next time, if you have another child, you better live closer to the hospital," Ramsey said in an interview with the news outlet.
JonBenet "arrived with a bang . . . and that was how she was in life," Ramsey told Fox News.
Sadly, Patsy Ramsey died from ovarian cancer in 2006.
Ramsey said he has been "really overwhelmed and grateful for all the signatures that have come in" on the petition, according to the news outlet.
"That's really been gratifying to me and heartwarming and actually keeps me motivated to keep pushing hard on these government people," Ramsey told Fox News.
Subscribe to the 'Crime Stories with Nancy Grace' podcast for the latest true crime and justice news.
Join Nancy Grace for her new online video series designed to help you protect what you love most — your children.
[Feature Photo: Handout/Ramsey Family]