Author Salman Rushdie is on a ventilator after a stabbing attack Friday morning in western New York and may lose an eye.
"The news is not good," Rushdie's agent, Andrew Wylie, said in an update on his condition to the New York Times. "Salman will likely lose one eye; the nerves in his arm were severed; and his liver was stabbed and damaged."
As CrimeOnline previously reported, a man identified as 24-year-old Hadi Matar rushed the stage at the Chautauqua Institution as Rushdie was being introduced. Witnesses said they saw Matar stab or punch the 75-year-old writer 10 to 15 times as he collapsed to the floor.
Matar was immediately taken into custody.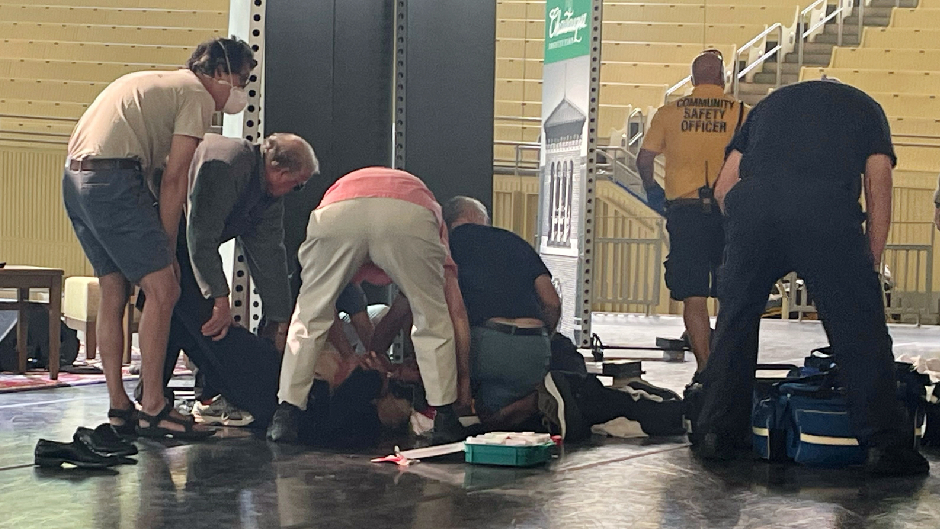 The event moderator, 73-year-old Henry Reese, was also injured in the attack but was treated and released. In an emailed statement, he called Rushdie "one of the great defenders of freedom of speech and freedom of creative expression."
"The fact that this attack could occur in the United States is indicative of the threats to writers from many governments and from many individuals and organizations," he said, according to the Times.
Iran's late Ayatollah Ruhollah Khomenei issued a fatwa calling for the Indian-born Rushdie's death in 1988 over his book, "The Satanic Verses," which many Muslims considered blasphemous. As violent protests against him erupted throughout the Muslim world, Rushdie went into hiding in Britain. In 1991, the Japanese translator of the work was stabbed to death.
The Iranian government said it no longer backed the fatwa in 1998, but the current supreme leader, Ayatollah Ali Khamenei, has said in the past three years that his predecessor's fatwa is "irrevocable." And organizations in Iran — many of them connected with the government — have raised millions for a bounty for Rushdie's death.
New York State Police have asked for assistance from the FBI to determine Matar's motive in the attack. Some law enforcement sources have said that Matar's social media posts indicated support for Iranian extremism.
For the latest true crime and justice news, subscribe to the 'Crime Stories with Nancy Grace' podcast.
[Featured image: FILE – Author Salman Rushdie in 2018. (AP Photo/Rogelio V. Solis, File)]