The Tennessee man accused of beating his bride to death during their honeymoon last month at an exclusive Fijian resort reportedly confessed to the killing when he was first arrested but changed his story once he acquired an attorney.
Bradley Robert Dawson, 38, is charged with murder in the death of Christe Chen, a 36-year-old pharmacist he married in February.
As CrimeOnline previously reported, guests at the Turtle Island Resort — which only hosts 14 couples at a time — reported the couple was "very drunk" during a beach party the night before Chen was found dead and that they were arguing when they returned to their bungalow.
A police report obtained by ABC News says that one guest told police they heard "loud banging sounds" from the couple's room.
"It was as if someone was drunk and unable to control themselves inside," the guest said, according to the report. "And then we heard a loud scream followed by a big loud bang and after that there were complete silence."
A resort staff member told ABC News that the resort did receive a noise complaint that night but that staff did not check the room until the next day when the couple didn't show up for meals.
A housekeeper found Chen beaten to death in the bathroom. Dawson was later found on a neighboring island, where he said he'd taken a kayak after he fought with his wife.
Dawson said he "just wanted to give her some space" when he left his GPS behind and took his wallet and passport on the kayak to another island.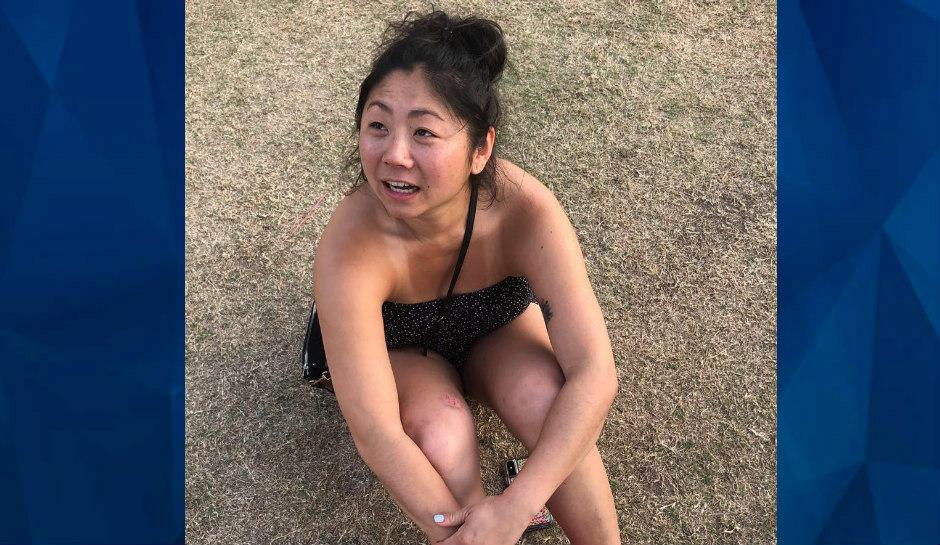 "It was normal for me to take a walk," he told ABC News in an exclusive interview in a jail visiting room on Tuesday, confirming that they were drunk at the time of their argument.
According to ABC, authorities say when they located Dawson on the other island and brought him in for questioning, he confessed that he'd killed his wife although they didn't tell him she was dead. Once attorney Iqbal Khan signed on, however, Dawson claimed Chen died in an accident, and Khan claimed there was no evidence that she was murdered.
Dawson appeared in court on Wednesday, when Judge Riyaz Hamaz denied Khan's request to release his client on bail before trial. Khan, who had previously insisted that the charges against Dawson would be thrown out, argued in court that "this case may take two years — why should he remain inside for that long?"
Hamaz set a bail hearing for September 1.
Dawson, an IT specialist, told ABC that he is "so sorry for the situation we are going through now."
"We were supposed to have amazing holidays and I lost my wife," he said. "Just thinking she is not here anymore is so painful. I am thinking of her all the time. We were supposed to have an amazing life."
For the latest true crime and justice news, subscribe to the 'Crime Stories with Nancy Grace' podcast.
[Featured image: Bradley Robert Dawson and Christe Chen/Instagram]