Three University of Virginia football players were shot and killed Sunday night when one of their former teammates opened fire on a chartered bus that had just brought a group of students back to Charlottesville from a play in Washington, D.C.
A university police captain interrupted UVA Police Chief Timothy Longo during a news conference Monday morning to tell him that the suspect, Christopher Darnell Jones, had been taken into custody.
Longo promised more information later, but he could not answer questions about his capture.
UVA President Jim Ryan identified the fatalities as wide receivers Devin Chandler and Lavel Davis Jr and linebacker D'Sean Perry. All three were juniors at the school, according to the university's athletic department. Two other students were wounded, Ryan said. One was in good condition and the other in critical condition. He declined to identify them for privacy reasons, although other sources reported they were also football players.
"This is an unimaginably sad day for our community," Ryan said. "We need to comfort and support each other and those closest to the victims of this shooting."
School officials said the bus trip was for a class.
Police were called to the scene at a parking garage on campus shortly after 10 p.m., as CrimeOnline previously reported. Longo said Chandler and Perry were found dead on the bus, while Davis was taken to a hospital but died there of his injuries.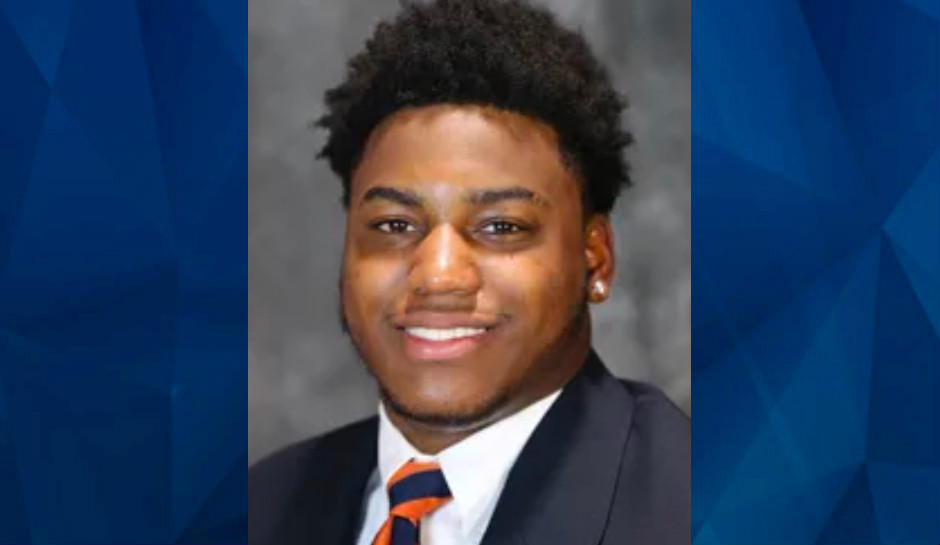 Longo said that Jones would be initially charged with three counts of second degree murder and three counts of possession of a firearm in the commission of a crime. Any other charges would be filed in consultation with the commonweath's attorney and the US attorney, he said.
The chief also said that Jones had come to the attention of the Office of Student Affairs threat assessment team earlier this fall when a third party not associated with the university reported that he'd been heard saying he owned a gun on campus. The investigation could not confirm the report. Longo also said he had been involved in a hazing investigation "of some sort," but that investigation was closed when witnesses refused to cooperate.
Jones was also involved in an incident involving a concealed weapon in 2021 that he did not report to the school as required, Longo said. The university police department itself had no prior contact with him.
For the latest true crime and justice news, subscribe to the 'Crime Stories with Nancy Grace' podcast.
[Featured image: L-R, D'Sean Perry, Lavel Davis Jr, and Devin Chandler/University of Virginia Athletic Department]