The mysterious "Jack" who got 10 phone calls from two of the University of Idaho stabbing victims before they were killed was the longtime boyfriend of one of those victims, Kaylee Goncalves.
Jack is Jack DuCoeur, Goncalves' sister, Alivea Goncalves, told The New York Times. She said her sister and DuCoeur, who is also a student at the university, were childhood friends who dated for years and recently decided to take an amicable break from their relationship.
Alivea Goncalves also said it wasn't unusual for her sister to call people late at night, and to call back until they pick up. DuCoeur didn't hear the calls because he was sleeping, she said, adding that she and the rest of the family "stand behind Jack 100 percent and know he absolutely had nothing to do with this at all."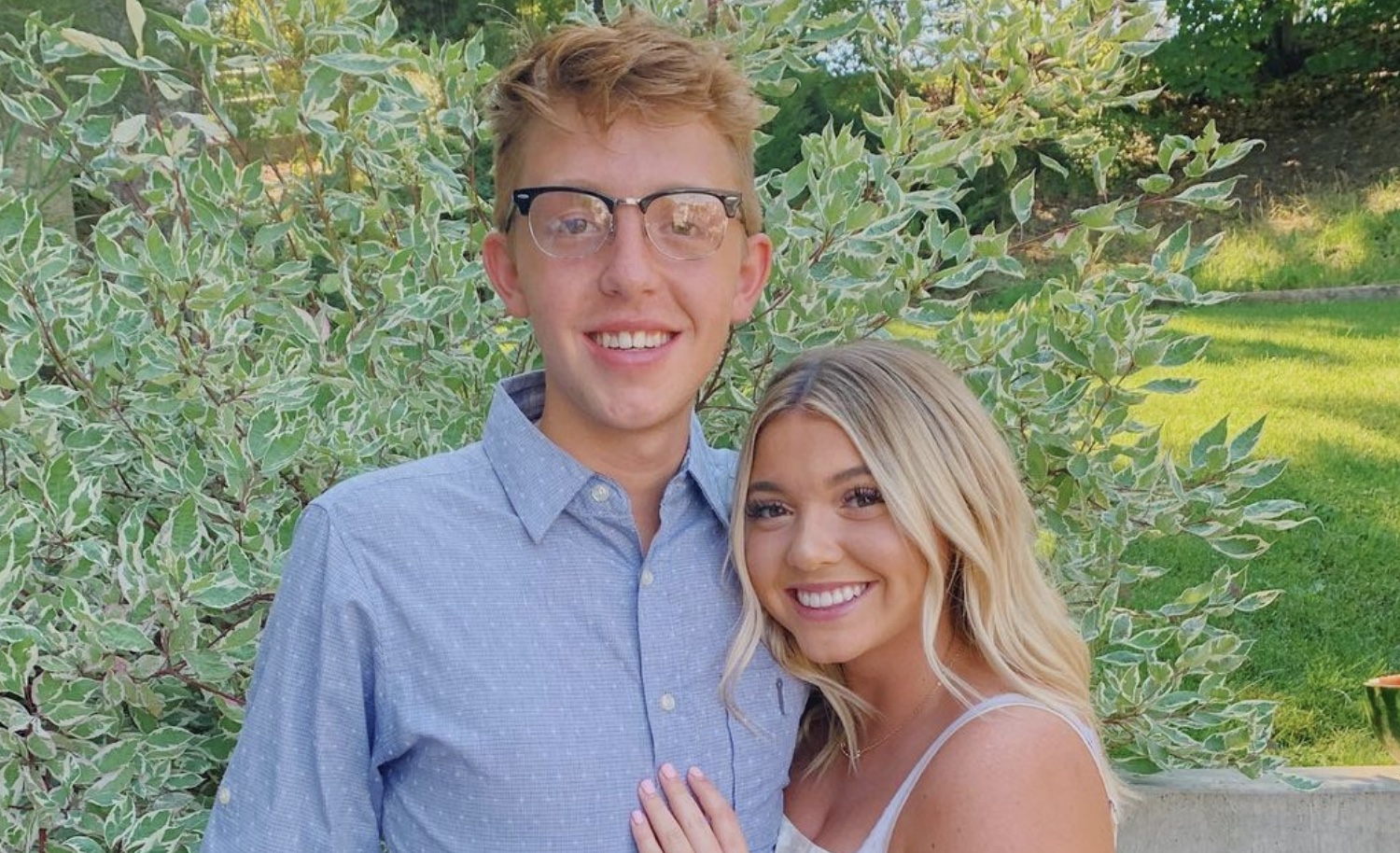 As CrimeOnline previously reported, Kaylee Goncalves called the number six times between 2:26 a.m. and 2:44 a.m. on Sunday. Her childhood friend and roommate, Madison Mogen, made three calls to the same number between 2:44 a.m. and 2:52 a.m., and Goncalves called again at 2:52 a.m.
A few hours later, police responding to a call about an unconscious person at the house, found Goncalves, Mogen, their roommate Xana Kerdodle, and Kerdodle's boyfriend Ethan Chapin dead. Chapin lived elsewhere and was spending the night with Kerdodle.
Two other roommates — both women — were home at the time but were unharmed. Police have said they are not suspects but haven't called them witnesses either, nor have they said who made the 911 call.
"Potentially they are witnesses, potentially they are victims," Snell told ABC News about the two surviving roommates.
He added that the roommates may be "key" to solving the murders.
Moscow Police released a few details about the case on Friday afternoon, laying out a rough timeline of the slain students movements before their deaths. Kerdodle and Chapin were at a party at Chapin's fraternity, Sigma Chi, from about 8 to 9 p.m. on Saturday, while Mogen and Goncalves were at the Corner Club from 10 p.m. until about 1:30 a.m., after which they went to the Grub Truck for food.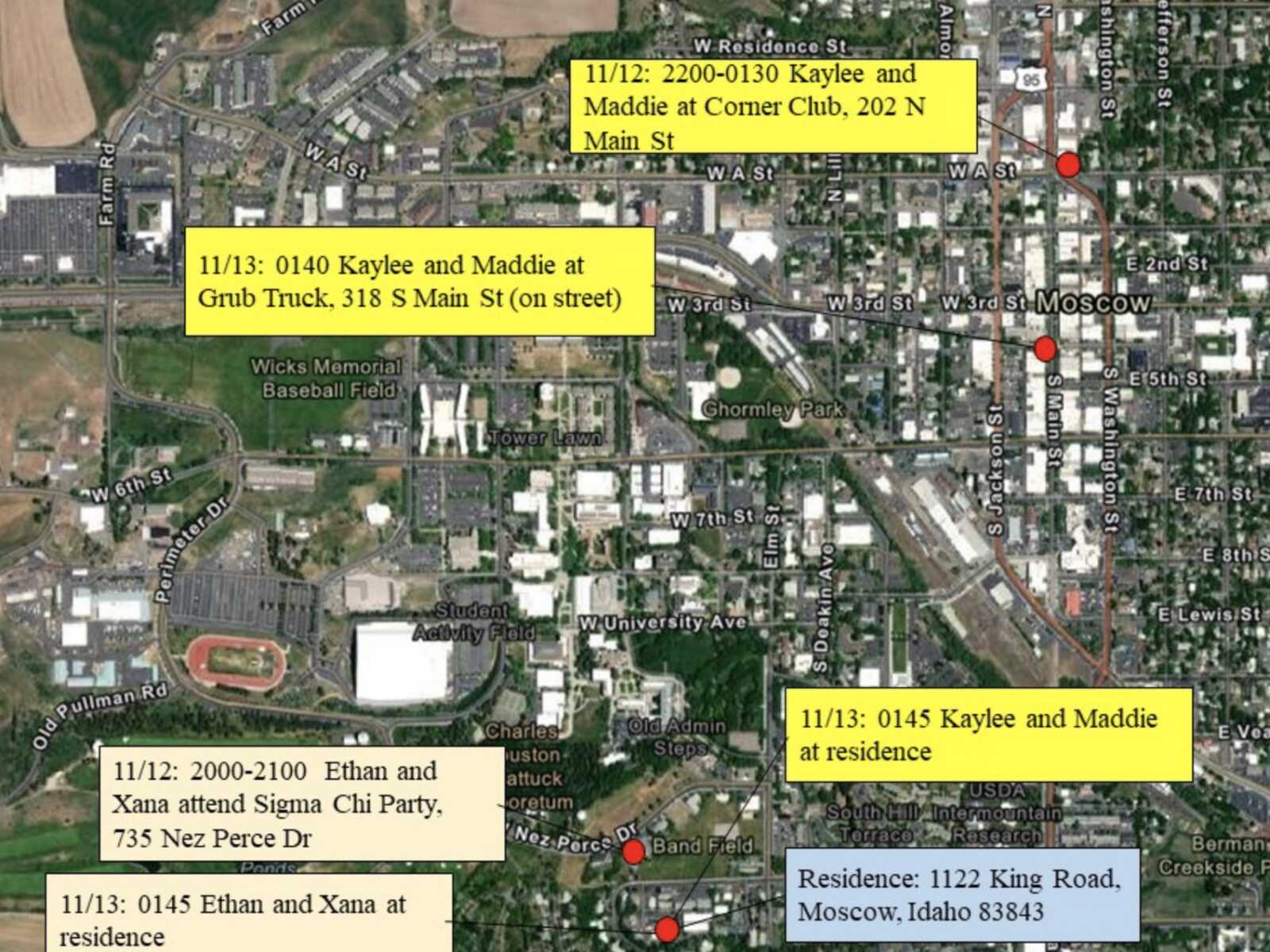 The two were captured on a Twitch video at about 1:40 a.m., along with a hooded man who police say is not a suspect. They got a ride from "a private party" back to their house and were they by 1:45 a.m., as were Chapin and Kerdodle. It's not clear, however, where they were between leaving the Sigma Chi party and returning to the house.
Investigators also confirmed that they had been checking area businesses to see if anyone had purchased a large knife, KREM reported.
In a release of information on Friday, police said that the victims were likely sleeping when they were attacked. Each victim was stabbed multiple times, and some had defensive wounds. There was no sign of sexual assault, they said, and rumors that the students were bound and gagged are false.
They also said they had seized the contents of three dumpsters near the home to look for possible evidence.
For the latest true crime and justice news, subscribe to the 'Crime Stories with Nancy Grace' podcast.
[Featured image: Left, Ethan Chapin and Xana Kernodle; Top right: Kaylee Goncalves; Bottom right: Madison Mogen/Instagram]