Richard Fierro served four tours in Iraq and Afghanistan, so when the gunfire started late Saturday night, even though he was enjoying a night out with family, instinct kicked in.
First, he ducked. Then he went into action.
"It's the reflex. Go! Go to the fire. Stop the action. Stop the activity. Don't let no one get hurt. I tried to bring everybody back," he told reporters Monday night at an impromptu news conference outside his home, according to the Associated Press.
Anderson Lee Aldrich has been charged with five counts of murder and five counts of bias-crimes in the attack on Club Q, a popular Colorado Springs LGBTQ nightspot, as CrimeOnline has reported. Five people were killed and another 19 injured. It could have been far worse.
"I grabbed [the shooter] by the back of his little cheap ass armor thing and pulled him down," he told KMGH
Fierro said the shooter went for his pistol, and another man, identified as Thomas James by Colorado Springs Mayor John Suthers, jumped in to help.
"I grabbed the pistol from him. and then I told the guy, 'Move the AR!' The kid in front of me, because he was at his head, I said, 'Move the AR. Get the AR away from him.' And the kid did it," Fierro said. "Then I started whaling on this dude. And I'm on top of him. I'm a big dude, man, this guy was bigger. And I just kept whaling on him. And I told the kid in front of me, 'Kick him in his head! Keep kicking him in his head!'"
The high heels of another club patron were also involved in the beating, Fierro said. Club Q performer Del Lusional identified that person as a transwoman.
I also want to make it clear, I don't think Richard knew that she's not a drag performer. But now that we know, let's correct it.

— Del Lusional (@UnluckyBanshee) November 22, 2022
The AP said that James is an information systems technician with the US Navy assigned to the Defense Intelligence Agency base in Colorado Springs. The Navy said James was injured and is in stable condition.
Fierro was at the club with his wife Jess, daughter Kassy, and her boyfriend, Raymond Green Vance, who was killed in the shooting.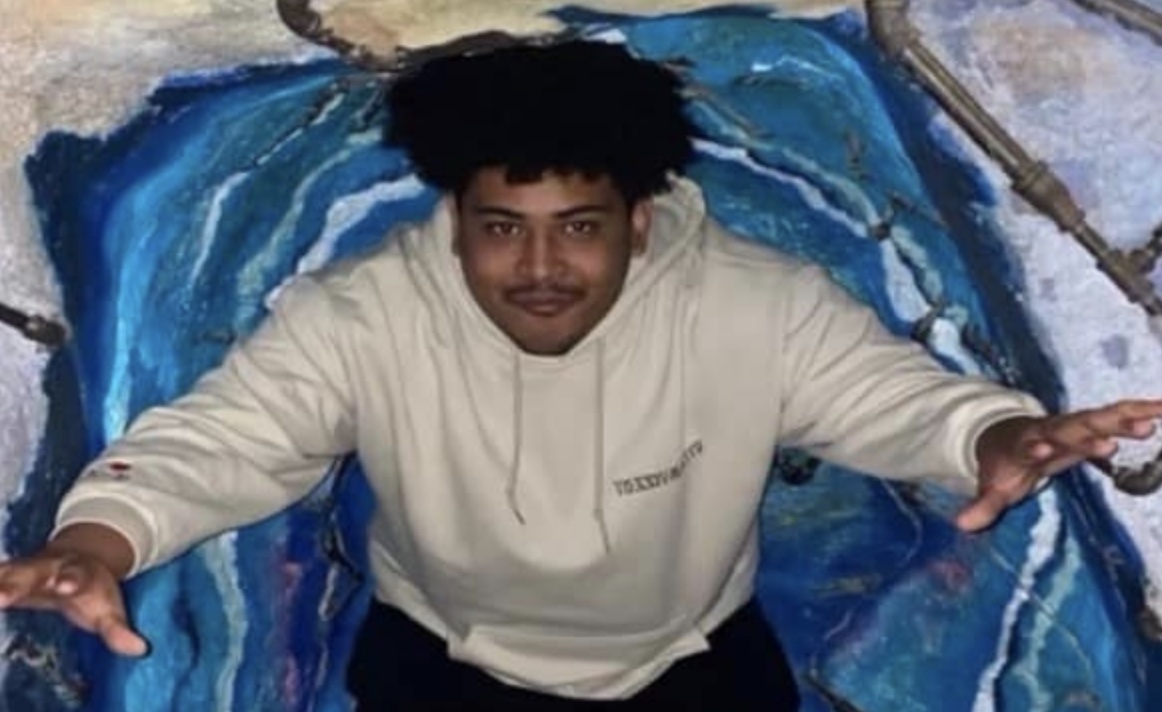 "There are five people that I could not help. And one of which was family to me," he said, as his brother put a consoling hand on his shoulder, the AP said.
"Raymond was part of our family since my daughter was in high school. I went to his football games. I sat with his mom. I sat with his little brother. They are great people," Fierro said, according to KMGH.
Fierro declined the label "hero."
"I'm just some dude," he said. "Everybody find their heroes this Thanksgiving at the dinner table. You know, mom and dad or aunt and uncle or whoever you want."
Fierro's daughter was on the dance floor when the shooting started, dancing with Joshua Thurman, who grabbed her hand and took her into a drag queen dressing room, where they locked the door, turned out the lights, and hit the floor until the shooting was over. The trauma may never be done.
"Nobody in that club asked to do this," Fierro said, but everyone "is going to have to live with it now."
In addition to 22-year-old Green, Daniel Aston, 25; Derrick Rump, 38; Ashley Paugh, 35; and Kelly Loving, 40, were killed in the shooting.
For the latest true crime and justice news, subscribe to the 'Crime Stories with Nancy Grace' podcast.
[Featured image: Richard Fierro talks during a news conference outside his home about his efforts to subdue the gunman in Saturday's fatal shooting at Club Q, Monday, Nov. 21, 2022, in Colorado Springs, Colo. (AP Photo/Jack Dempsey)]