The Virginia sheriff's deputy who killed the mother and grandparents of a California teen he catfished shot himself with his service weapon after a chase with law enforcement 200 miles from the murder scene.
Investigators's say 28-year-old Austin Lee Edwards "catfished" the 15-year-old daughter of Brooke Winek, 38, posing as a 17-year-old boy, as CrimeOnline previously reported. Then he drove across the country to the Riverside home the girl shared with her mother and grandparents, 69-year-old Mark Winek and 65-year-old Sharie Winek.
He parked in a neighbor's driveway and walked to the house. At some point, he killed the three adults, set fire to the house, and left with the girl. A neighbor reported seeing the girl, who "appeared distressed" getting into the car with an unknown man. As police were on their way to investigate, reports of a house fire a few doors down came in. Firefighters extinguished the blaze and found the bodies of the Wineks inside.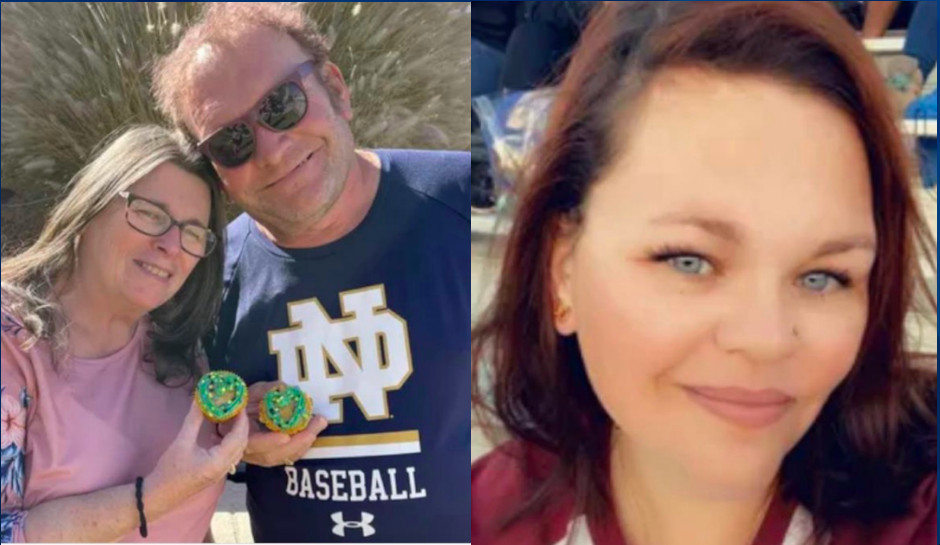 Several hours later, San Bernardino County deputies spotted Edwards vehicle and gave chase. Initially, they said Edwards died in a shootout with deputies after he swerved off the road and got out of the car, but last week, an autopsy determined that he died from a self-inflicted gunshot wound.
"Detectives determined the gun used was Edwards' department issued semi-automatic service pistol," the San Bernardino County Sheriff's Department said Friday in an email to The Los Angeles Times.
Edwards had worked for the Washington County Sheriff's Office for less than two weeks at the time of the incident. Previously, he worked for a brief time with the Virginia State Police, resigning on October 28.
The case is still under investigation. Investigators still aren't sure how long the teen and Edwards had been communicating. She told detectives that she stopped talking with him when he asked her for nude photos, which may have prompted his cross-country drive.
The girl was in the vehicle when Edwards was located. She was not physically harmed.
For the latest true crime and justice news, subscribe to the 'Crime Stories with Nancy Grace' podcast.
[Featured image: Austin Lee Edwards/Virginia State Police]