The Virginia sheriff's deputy who "catfished" a California teenager and murdered her mother and grandparents last month told Virginia State Police he had voluntarily checked into a mental health facility several years before applying to be a state trooper.
The Los Angeles Times discovered the information in a review of documents it obtained. Last week, the Times reported that Austin Lee Edwards was detained under an emergency custody order in February 2016 after cutting his hand and threatening to kill his father. EMTs called police to help restrain him, and a judge signed a temporary detention order to have him transferred to a psychiatric facility.
The Virginia State Police hired him despite the disclosure, and it's unclear if they asked any follow up questions or investigated further. Edwards served as a trooper for a short stint this year until October, when he resigned and took a job with the Washington County Sheriff's Office. He'd been on that job for two weeks when he took off for California.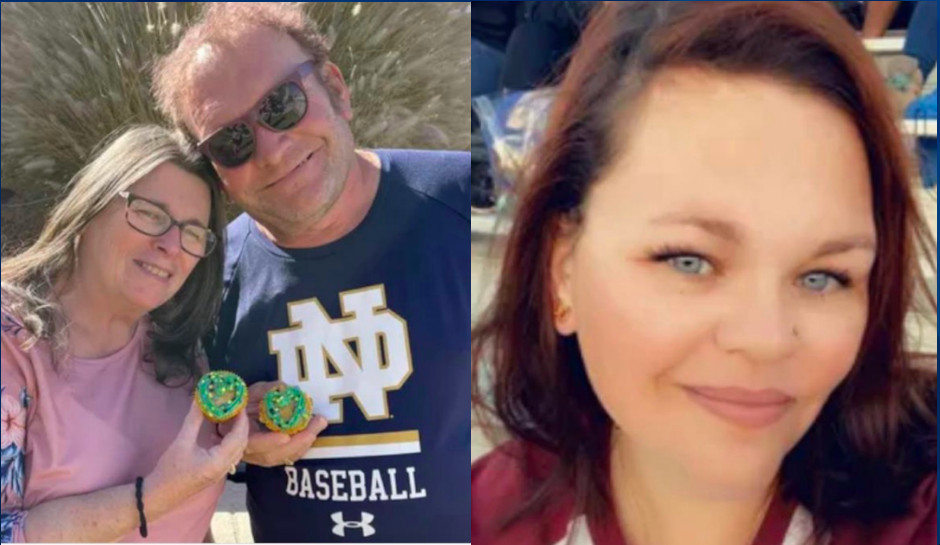 Edwards, 28, posed as a 17-year-old boy to groom the 15-year-old daughter of 38-year-old Brooke Winek, as CrimeOnline previously reported. When the girl balked at sending him nude photos, he drove across country, parked in the driveway of a neighbor, and went to the girl's house. While there he killed her mother and grandparents, Mark and Sharie Winek, set fire to the house, then took off with the girl. A neighbor reported seeing the "distressed" girl get into a car with Winek and drive away.
Hours later and 200 miles away, San Bernardino County deputies spotted him and gave chase. After swerving off the road, he exchanged gunfire with the deputies and apparently shot himself with his service weapon.
According to the Times, Edwards told a background investigator with the state police that  "he had voluntarily checked himself into a mental health facility in 2016." A state police spokesperson earlier told the Times Edwards had not disclosed the 2016 incident. Experts told the Times that Edwards' admission should have triggered further investigation, which would have revealed that there was nothing voluntary about his detention in 2016.
"A good background investigation should've found this," said William Pelfrey, a professor of criminal justice at Virginia Commonwealth University's Wilder School of Government.
The Washington County Sheriff's Office previously said that state police did not disclose "any troubles, reprimands, or internal investigations pertaining to Edwards" when they inquired during their hiring process.
For the latest true crime and justice news, subscribe to the 'Crime Stories with Nancy Grace' podcast.
[Featured image: Austin Lee Edwards/Virginia State Police]