The Mad Greek is a small, family-owned and operated business in downtown Moscow, Idaho, a popular spot for locals and University of Idaho students alike. It's also a good place for students to work, as Xana Kernodle and Madison Mogen knew first hand.
The two students, both victims of the bloody stabbing murders at their rented, off-campus home in November, served up gyros, pizza, and calzones at the cozy restaurant.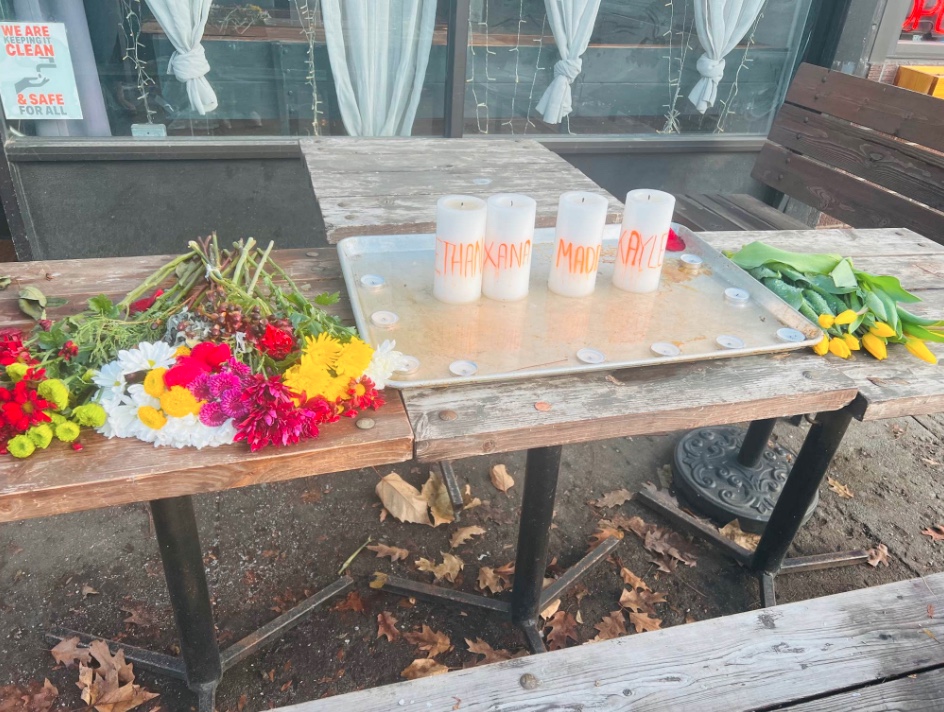 Kernodle, her boyfriend Ethan Chapin, Mogen, and her best friend Kaylee Goncalves were found dead on November 13, launching a nearly two-month long search for the killer, a search marred by wild conspiracy theories and complaints about the investigation driven by online sleuths right up until Moscow police announced Bryan Kohberger's arrest at his parents' home in Pennsylvania on December 30.
At the Mad Greek, none of that seems valid. Flowers and candles with the names of the four victims sit on a table outside, while signed sympathy cards are displayed inside on a back table.
Inside the Mad Greek Restaurant. Can really feel this is a place Xana K and Maddie M loved. I see why. #IdahoFour #idahohomicide #Moscow4 #moscowidaho pic.twitter.com/u852bnlRlW

— Nancy Grace (@NancyGrace) January 10, 2023
"Can really feel this is a place Xana K and Maddie M loved," CrimeOnline's Nancy Grace said of her visit. "I see why."
A person identifying themselves as a former employee of the Mad Greek said that Kohberger, a strict vegan, came to the restaurant at least twice for the establishment's vegan pizza. But Jackie Fischer, owner of the restaurant, said in a Facebook post that Kohberger's visit was "completely fabricated information," as CrimeOnline reported.
The restaurant closed for several days after the murders "to process and grieve." Kernodle and Mogen worked at the spot for several years, with Mogen "the face behind our social media pages."
Kohberger's cell phone data puts him in Moscow several times in the weeks leading up to the murders — as well as a few hours after on November 13. But for the time of the killings — believed to be between 4 and 4:30 a.m. — Kohberger's cell phone was off, switched off at about 2:45 that morning in Pullman, Washington, where he attended Washington State University, and back on again about two hours later on the road from Moscow to Pullman.
A since deleted Instagram account that may have belonged to the suspect followed all three of the women victims and reported slid into the DMs of at least one, although he never received a reply.
Investigators have reportedly spoken with the owners and employees of the Mad Greek and taken surveillance video from the restaurant and other businesses nearby as they continue to compile their case against Kohberger, a Ph.D. candidate in criminal justice at WSU.
For the latest true crime and justice news, subscribe to the 'Crime Stories with Nancy Grace' podcast.
[Featured image: Madison Mogen and Xana Kernodle/Facebook and the Mad Greek/Nancy Grace]