Memphis Police on Friday released video footage of the savage beating of motorist Tyre Nichols by at least five of its officers earlier this month as the defenseless man calls out for his mother.
Nichols, a 29-year-old FedEx driver, died three days after the January 7 beating. He was driving home from a park where he'd gone to photograph the sunset. Five officers were fired and charged with murder and other offenses in the incident, as CrimeOnline previously reported.
Four videos — three body camera records and one recording from a pole camera — were released. Officials had warned before the release that the footage was "heinous," "appalling," and "inhumane."
Video 1 is a body camera from the initial traffic stop, purportedly for reckless driving, that started the incident. The officer drag Nichols out of his car, screaming at him in rivers of profanity. They spray him with pepper spray, even as he calmly tells them he hasn't done anything, that he is on the ground as they demanded. And when the officers seemed unwilling or unable to stop a steady escalation, they tased him, and Nichols took off running.
Memphis Police Chief CJ Davis called the officers' actions "heinous, reckless, and inhumane" and said that investigators have not substantiated the reckless driving allegation. She told The Associated Press, and it's clear from the first video, that the officers was "already ramped up , at about a 10," when they approached Nichols' car. They were "aggressive, loud, using profane language and probably scared Mr. Nichols from the very beginning."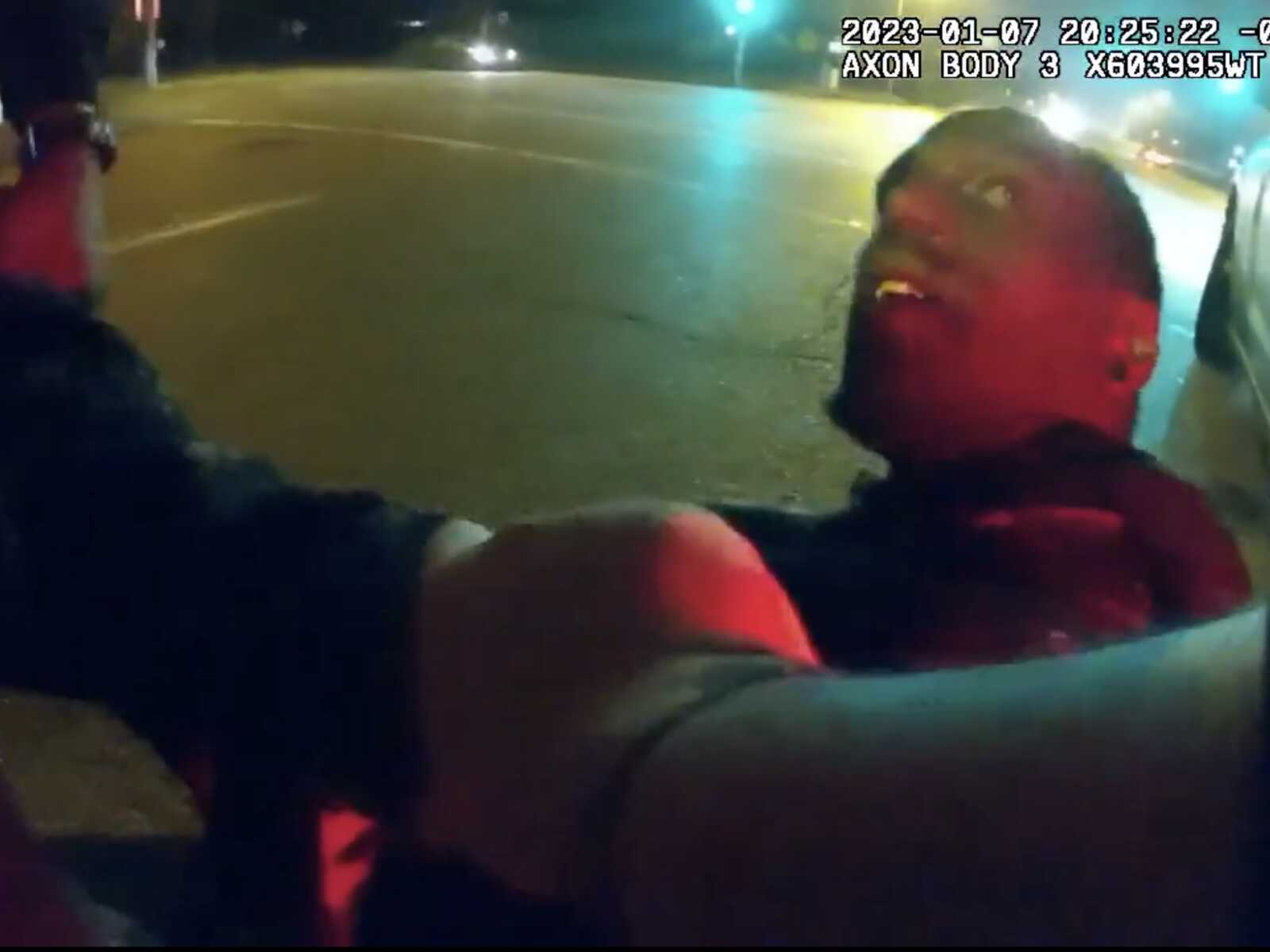 "We know something happened prior to this officer or these officers getting out of their vehicles … We don't know what happened," she said. "All we know is the amount of force that was applied in this situation was over the top."
Video 2 shows the entire incident at the second location several blocks from the traffic stop. From a camera attached to a street pole, the footage shows a barely standing Nichols as officers push and shove. One officer kicks him at least twice in the head. Another strikes him with his baton, and still another clocks him in the head with a full roundhouse punch. There's no sound on this video.
After the officers have finished beating Nichols, they prop him up against a squad car until an ambulance arrives about 20 minutes later, doing nothing to assist him.
The other two videos are body camera footage of this second scene. In one, an officer repeatedly pepper sprays Nichols in the face and later pulls out his baton, threatening  "to baton the f*** outta you." The second officer temporarily loses his camera scuffling with Nichols, but its audio records his anguished cries, including his plaintive calls for "Mom." Through it all, the officers scream at Nichols.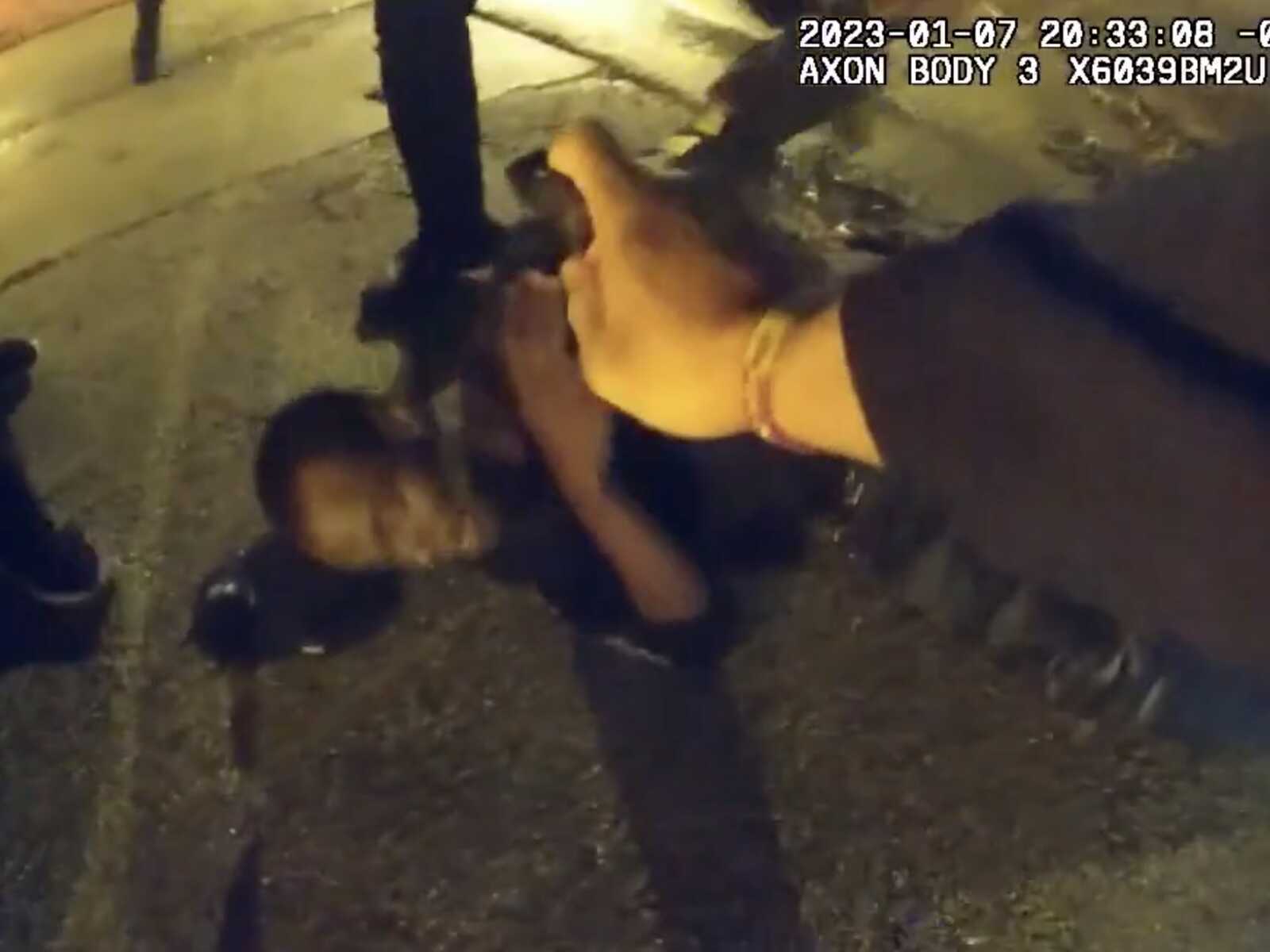 Cities across the nation braced for protests. Nichols' mother, RowVaughn Wells, called for peaceful protest after seeing the videos herself.
"I don't want us burning up our city, tearing up the streets, because that's not what my son stood for," she said Thursday. "If you guys are here for me and Tyre, then you will protest peacefully."
The five officers — Tadarrius Bean, Demetrius Haley, Desmond Mills Jr., Emmitt Martin III and Justin Smith — were charged with second-degree murder, aggravated assault, aggravated kidnapping, official misconduct, and official oppression. Four of them had posted bond and been released from custody by Friday morning, according to court and jail records.
Patrick Yoes, the national president of the Fraternal Order of Police — which often supports police officers charged with crimes — condemned the alleged actions of the Black Memphis officers.
"The event as described to us does not constitute legitimate police work or a traffic stop gone wrong. This is a criminal assault under the pretext of law," Yoes said in a statement.
Davis said other officers are still under investigation for violating policy and that "a complete and independent review" will be conducted of the department's specialized units.
Two fire department workers were also removed from duty, the AP said.
For the latest true crime and justice news, subscribe to the 'Crime Stories with Nancy Grace' podcast.
[Featured image: The pole camera footage shows the entire beating/City of Memphis]