Judge Steven Boyce told the 10 men and eight women chosen to hear the case against Lori Vallow Daybell, charged in the deaths of two of her children and her husband's first wife, to avoid "dangerous hobbies" for the eight weeks the trail is expected to last
"Wear your seatbelt. Put off skydiving and chainsaw juggling," Boyce said in a moment of levity in an otherwise serious talk he gave after the final jurors were selected.
Vallow Daybell is charged with murder, conspiracy, and grand theft in the deaths of 7-year-old Joshua "JJ" Vallow, 16-year-old Tylee Ryan, and Tammy Daybell, Chad Daybell's wife before she mysterious died two weeks before he married Vallow Daybell — whose own husband, Charles Vallow, had been shot to death three months earlier by her brother, Alex Cox. And Cox died, reportedly of natural causes, five months after that, as CrimeOnline has reported.
Chad Daybell faces the same charges, and initially their trials were to be held together. But Daybell waived his right to a speedy trial, while Vallow Daybell — who has twice been ruled incompetent to stand trial and sent for treatment — did not. Last month, Boyce severed the cases.
He also took the death penalty off the table for Vallow Daybell, saying the short time period did not give her attorneys enough time to prepare for a death penalty case.
Prosecutors and defense attorneys were allowed to "strike" 12 people each of the 42 in the jury pool to reach the 18 required to actually serve Friday morning. When it was done, Boyce spoke to the 18 remaining, telling them to "keep an open mind."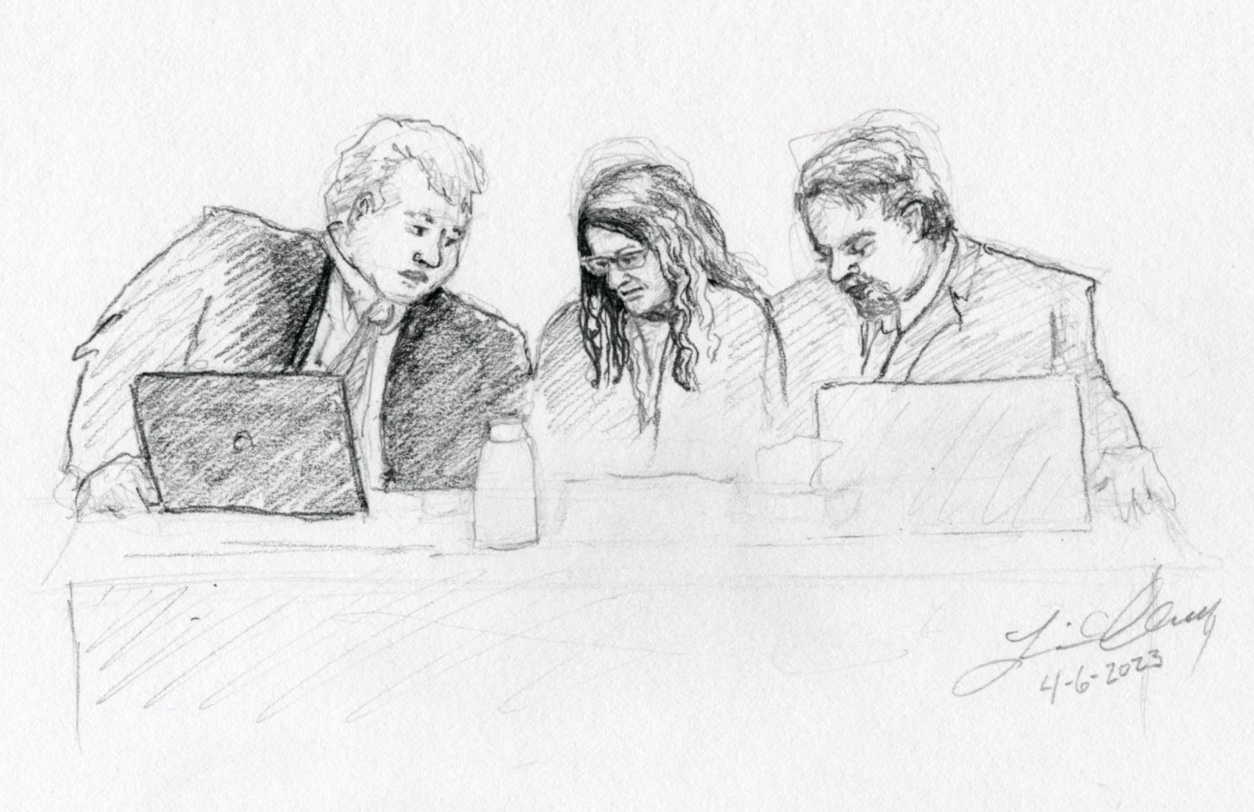 "This is going to be a long trial. Part of the reason each one of you is here, selected by the attorneys and approved by the court, is we all have confidence each one of you is dependable enough to follow instructions," the judge said. "We have some alternate jurors; however, you are all jurors, and it's only after all evidence is submitted that we will determine who is an alternate."
Boyce told them they could not speak with anyone about the case — not even fellow jurors. They are barred from emailing, texting, Tweeting, blogging, or posting online in any other manner about the trial. And they are to avoid searching social media or perusing news media.
"It can be tempting to do research," Boyce told the jurors. "You must resist that temptation for our system of justice to work as it should."
Should a juror violate the orders, they could be held in contempt, and the trial would have to begin from the beginning, with selecting a new jury. The judge told them that if problems get that far along, there would be "a very uncomfortable conversation."
The jury is not being sequestered, although Boyce said that could happen.
Friday's session was over shortly after 10 a.m. All the parties, including the newly selected jury, will return Monday morning for opening statements.
As the session got under way Friday morning, the Ada County courthouse made about 60 seats inside the courtroom available for reservation by the general public for Monday's opening statements. All the seats were taken in two minutes.
Cameras have been barred from the courtroom, so the only way to see it is from one of those seats or from overflow rooms at the Ada County Courthouse or in Madison County.
Details of Friday's session come from EastIdahoNews.com and KTVB.
For the latest true crime and justice news, subscribe to the 'Crime Stories with Nancy Grace' podcast.
[Featured image: FILE – Lori Vallow Daybell, center, sits between her attorneys for a hearing at the Fremont County Courthouse in St. Anthony, Idaho, on August 16, 2022. (Tony Blakeslee/East Idaho News via AP, Pool, File)]