At least 89 shots were fired earlier this month at a deadly Alabama birthday party that left two Dadeville high school seniors, a recent graduate, and another young man dead.
More than 30 people were wounded.
Police have charged six people with reckless murder in the April 15 shooting at a Sweet 16 party at at Mahogany Masterpiece Dance Studio in Dadeville, a small town about 60 miles northwest of Montgomery, as CrimeOnline previously reported.
The lead investigator in the case testified Tuesday in a hearing to determine if the three adults charged in the case — Wilson LaMar Hill Jr, 20; Willie George Brown Jr, 19; and Johnny Letron Brown, 20 — should be held without bond. An order denying bond to those three and two juveniles who have been charged as adults was entered later in the day, according to the Alexander City Outlook.
The three juveniles charged — brothers Ty Reik McCullough, 17, and Travis McCullough, 16, both charged as adults, and a 15-year-old who has not been named and not charged as an adult — had a separate hearing not open to the public.
Alabama Law Enforcement Agency Special Agent Jess Thornton said that investigators found shell cases from four different types of handguns, The Associated Press reported.
"Multiple shell casings. Blood everywhere," Thornton said.
Thornton said most of the shell casings came from at least one 9 mm pistol, while others came from 22-, 45-, and 40-caliber handguns.
"Early on in the investigation I was informed we were looking at seven firearms," Thornton said, adding that at least one and possibly two had a "switch" to illegally convert from semi-automatic to full-automatic.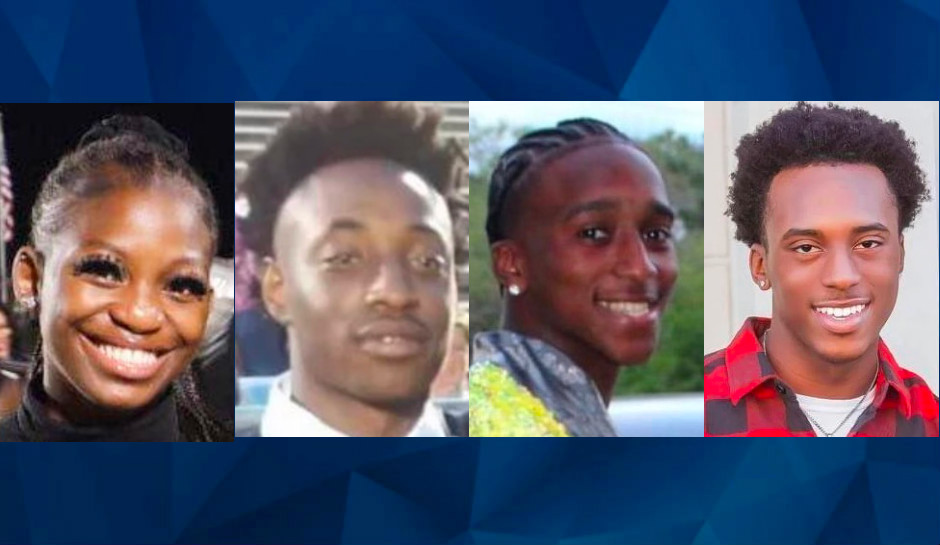 The investigator said five of the six defendants admitted being at the party and firing guns. Those five said the sixth, who denied being there, was there and fired a gun, according to the AP.
George Bulls, an attorney for defendant Willie Brown, asked Thornton about some statements that indicted one of the victims may have fired first. Thornton said there were such statements and that the victim, 23-year-old Corbin Holston, was found with a 40-caliber gun, which had been fired, on his chest. "Almost like it was placed there," he said, adding that no one has said the gun was put there.
Thornton said police took statement from some witnesses who said that Holston was wearing a ski mask and may have been the first to fire, but other witnesses disputed those accounts, the Outlooks said.
"There is a mixture," he said.
Another victim, 19-year-old Siah Collins, had a gun in his waistband, Thornton said, according to the Outlook.
Thornton, who was the only witness at the hearing, said the defendants' statement indicated that all six knew one another and came to party in small groups. All six were among the 50 to 60 people in attendance when an announcement was made that anyone with a gun should leave. The six had been at the party, which they said they learned about on social media, "for a while, over an hour" before the shooting.
Investigators have not shared any information about a motive for the shooting.
Along with Holston and Collins, bullets killed Dadeville High seniors Phil Dowdell, 18, and KeKe Smith, 17. Dowdell's sister was the birthday celebrant.
For the latest true crime and justice news, subscribe to the 'Crime Stories with Nancy Grace' podcast.
[Featured image: L-R, Travis McCullough, Wilson Hill Jr, Ty Reik McCullough, Johnny Brown, and Willie Brown Jr/Tallapoosa County Sheriff's Office]