A California jury took just three hours on Friday to convict a man of first degree murder for intentionally ramming into a car carrying six teens after one of them played ding dong ditch at his home.
Three of the teens — Jacob Ivascu, Daniel Hawkins, and Drake Ruiz, all 16 — were killed on January 19, 2020, when their Toyota Prius slammed into a tree after Anurag Chandra chased them down and rear-ended them, at one point driving 99 mph in a 40-mph zone to catch up, as CrimeOnline previously reported.
Chandra, 45, testified that he thought then-14-year-old Joshua Ivascu, Jacob's brother, was a sex offender who had come to assault him, his wife, and twin 16-year-old daughters when he lightly knocked on the door and mooned Chandra, the Press-Enterprise reported.
In truth, Joshua Ivascu had lost a game of hot potato while hanging out with his friends at the home of brothers Daniel and Joshua Hawkins, then 13, and chose to play the doorbell-ringing prank rather than jump into a neighbor's pool fully clothed — his choices for punishment.
The five boys plus then 18-year-old Sergio Campusano, the Prius's driver, headed around the neighborhood. Joshua Hawkins testified that they chose Chandra's home — they did know know him or his family — because they saw a purple LED light in one room, which they hoped meant that a teenager, with hopefully "chill" parents, lived there.
The 14-year-old rang the doorbell and mooned Chandra, who was watching through the blinds, then ran and jumped back into the Prius. Angry, Chandra ran out and jumped into his own car, taking off after them and leaving his phone behind. He testified that he wanted to "express my anger" to the teens but had no plans to harm them. He said the crash wasn't his fault, that he hit the teens' car when it suddenly braked, and he had no idea the Prius had hit the tree.
But the surviving teens said Chandra rear-ended them multiple times during the chase and drove by the crash site slowly but didn't stop.
Prosecutors said he went home and would not tell his wife what happened.
Chandra testified that he'd had 12 beers in the three hours before the crash, which happened just after 10:15 p.m., despite having an important work meeting first thing the next morning. He said he intended to call 911 when he got home but passed out instead.
Prosecutors said he did call 911 — about three hours after the crash when he saw people in his front yard. Those people turned out to be California Highway Patrol officers. In his 911 call, he did not mention the crash.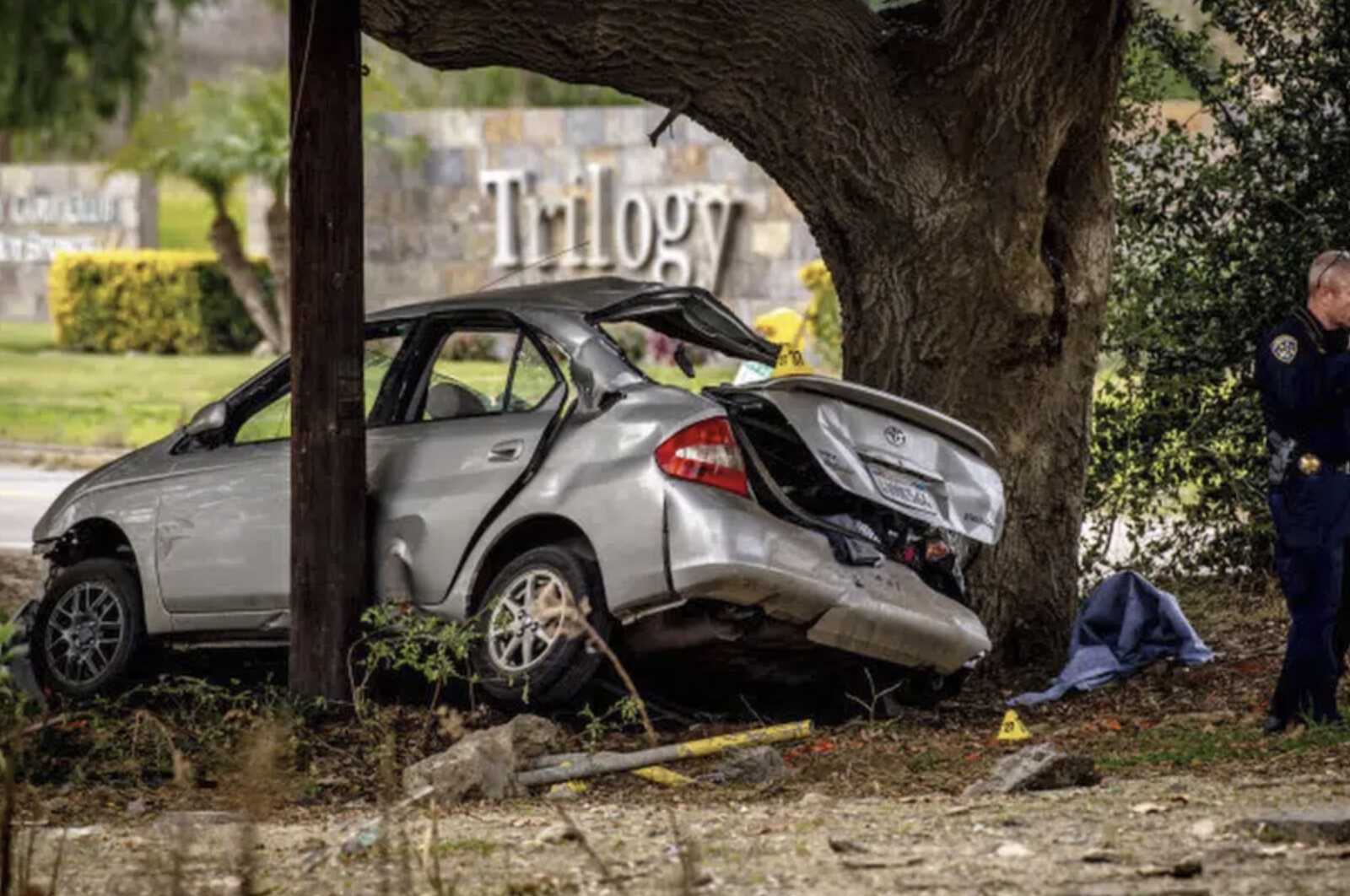 "He never called 911 for (the teens)," said Craig Hawkins, father of Joshua and Daniel, after the trial. "He only called them when he felt scared for his own safety."
Jury foreman Terry Sherrill, 39, said that the jurors just didn't believe Chandra's version of events.
"Not in the least bit," he said. "It was the way he used his vehicle, with the duration of the event. At any point, he could have disengaged, and he chose not to."
Sherill also said that Chandra's attempts to show contrition didn't play well with the jury. Whenever he said he was sorry, Sherill noted, he'd immediately add that he was concerned about being blamed for the deadly crash.
"He absolutely did not put us in a remorseful mindset," the foreman said said. "He didn't seem to care about the well-being of the kids at all. … Just his demeanor throughout the trial, and he didn't show any form of remorse or emotion until he was talking about his money."
The three surviving teens sat in the front row for the verdict, Joshua Hawkins with his head buried in his hands and Joshua Ivascu and Campusano sitting up straight.
"We are happy to see justice was served even though in this day and age it is hard to come by," Alex Ivascu, the father of Joshua and Jacob, said afterward. "But we had a reasonable jury that looked at the facts and realized that the facts speak louder than words — or lying words from the defendant."
Chandra faces a life without parole when he is sentenced on July 14.
For the latest true crime and justice news, subscribe to the 'Crime Stories with Nancy Grace' podcast.
[Featured image: Anurag Chandra/California Highway Patrol]